A Cinematic Look at Mexican History: Chatting with "Tales of Mexico" Producer Luis Salinas September 11, 2017
---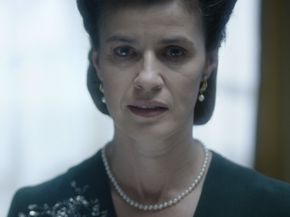 The exhibition Paint the Revolution: Mexican Modernism, 1910–1950 inspired an exciting summer of Mexican film for us, from a selection of classics from the Golden Age of Mexican Cinema to the new drama Tales of Mexico, which comes to our big screen this weekend.
Tales of Mexico traces 100 years of the country's history through eight stories—each directed by a different filmmaker—set in the same Mexico City apartment building. Luis Salinas, a Houstonian who produced the film and joins us in person for the screenings on September 15 & 17, chatted with me about the expansive narrative.
Tales of Mexico is such a unique project. How did the idea come together, and how were the film directors selected?
We were presented a script while working on another project. María Diego Hernández, whom we knew as the sister of a sound technician we worked with, had written a script that had already won several awards. The eight stories were originally planned for one director, but we had the idea to have one director per story. We felt the movie needed to be different and playful in that way.
What was your role as a producer of Tales of Mexico?
In this case, my role was more expansive than usual. As producer, you typically have to take care of all the financing, make sure that things get done, and build the right team, from the director to actors and crew. However, since we had eight directors and no one in charge of the overall creative narrative of the film, it was up to the producers to make creative decisions that would pass on from story to story.
Does any of the film's eight segments stand out to you in particular?
I was so involved with all the stories that it's hard to say! I do really like the first segment, which takes place in 1910. It sets the tone of the apartment building, and I thought it was so beautiful. I also really enjoy the sixth story. The characters are so unapologetic, and it features my favorite acting in the whole film.
Pick your own favorite story when you join us—and Luis Salinas—for "Tales of Mexico" on September 15 & 17.