Gardening with the MFAH March 24, 2020
---
Bart Brechter, head of gardens and landscape operations, has been with the MFAH for nearly 20 years. With responsibilities for the gardens at Bayou Bend Collection and Gardens and Rienzi, he assures the health and beauty of the Museum's living collections. We asked him to share a personal perspective on tending the gardens.
With Houstonians staying close to home, what's your advice about caring for a garden at this time of year?
Spring, which provides an opportunity for insects and fungus to thrive, doesn't last very long in Houston. Without the help of winter this year, be on the lookout for different problems early. But don't be discouraged! Plants want to grow and are always fighting back—you might just need to give them a little help. Most of all, enjoy your garden. Plant what you like, from vegetables to flowers.
What are some great indoor plants to help with working at home?
My favorite indoor plant would be African violets. They don't need a lot of fertilizer to grow and bloom. They don't need direct sunlight, and if grown in the house an artificial light will do. They prefer to be watered from the water tray, so when the tray is dry, you know it's time to water again.
What plant are you most excited to see bloom in the gardens at Bayou Bend and Rienzi?
That's like asking who my favorite child is! The answer is the one that's blooming that day. I love camellias, azaleas, and magnolias in the spring. I love the smell of the Osmanthus in the fall and again in the spring. I love seeing the forgotten bloom of the spider lily. Each is unique and each is beautiful.
What plants could you recommend to attract bees, butterflies, or hummingbirds?
The easy answer is to plant something that blooms. I don't believe the bees and butterflies we have are starving. I believe we just need more plants to help increase the numbers. Also, we need to stop spraying insecticide. Whether we like it or not, we need to pick which we want more: butterflies and bees, or to kill the unwanted bugs.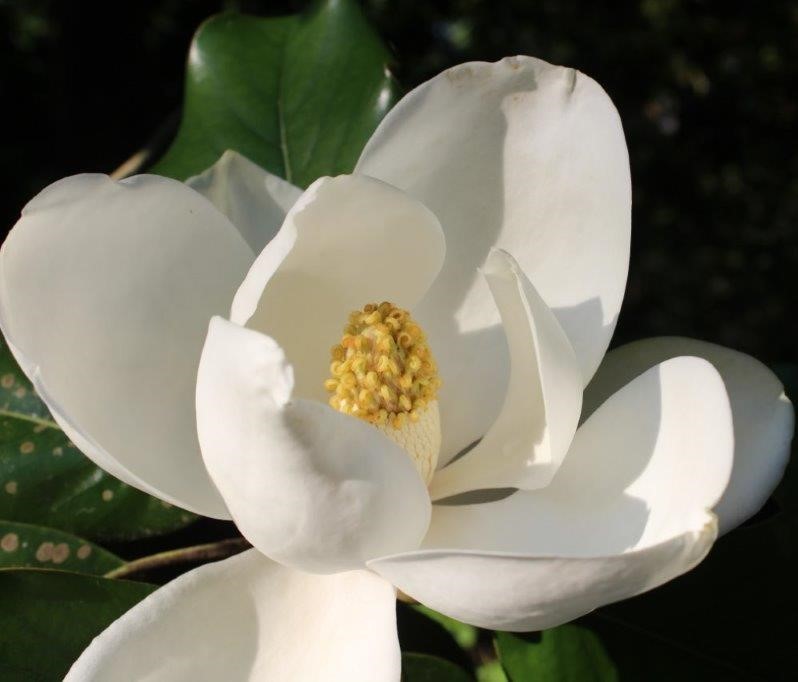 What is your favorite work of art in the MFAH collections?
The lightning-struck bronze tree (Giuseppe Penone's Albero folgorato) on the South Lawn. Mainly, because I see it weekly. I don't go inside too often.
► Explore the gardens at Rienzi and Bayou Bend.
Recent Posts