Rienzi Gardens
Rienzi Gardens
Gardens
Designed in the 1950s by noted landscape architect Ralph Ellis Gunn, Rienzi's gardens are an accomplished combination of formal gardens and natural Texas woodlands. The 4.4-acre property in the Homewoods division of River Oaks is nestled on two sides by steep ravines leading to Buffalo Bayou. Initially heavily wooded, this landform was carved by annual inundations over geologic time. The variation in elevation has resulted in a range of native plant communities, from floodplain species to upland forest trees such as beech and Southern magnolia. Gunn embraced the challenge of celebrating the property's natural topography while fostering an artistic yet logical garden program in response to the engaging architecture of the Mastersons' John Staub-designed home.
► Rienzi's gardens are open for self-guided visits every day of the week: Monday–Saturday, 10 a.m. to 4:30 p.m. and Sunday, 1 p.m. to 4:30 p.m. Admission to the gardens is free.
► Explore with the audio guide: You need only a cell phone and the Rienzi map to investigate the gardens' natural beauty. When you arrive, call 281.968.4377 to begin your tour.
Garden Gallery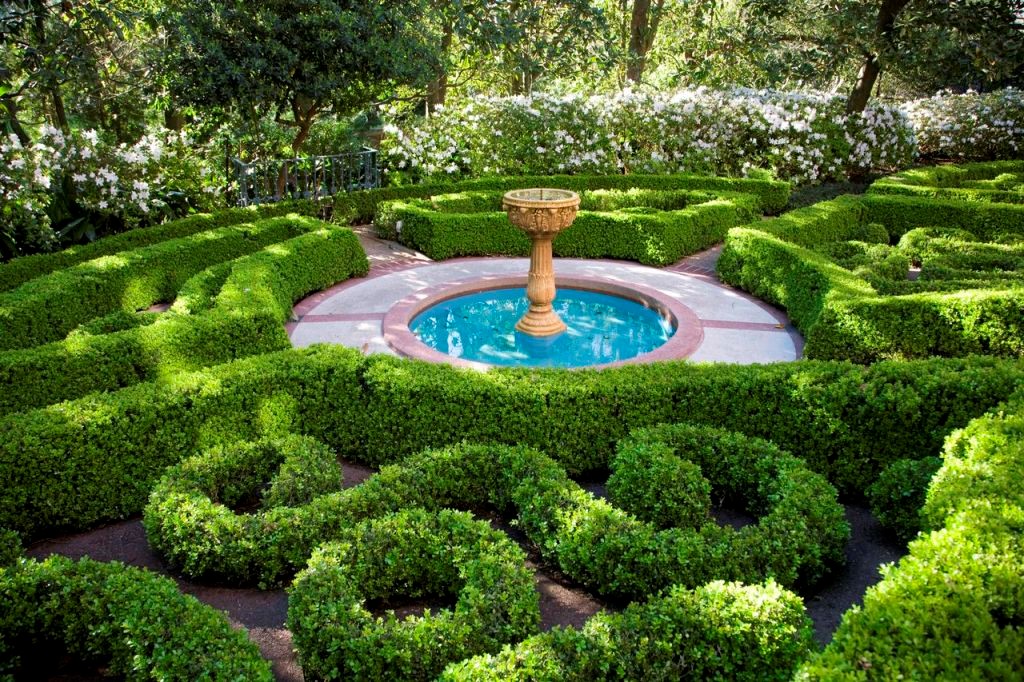 Today, Rienzi's gardens are beautifully maintained by the Garden Club of Houston. Seasonal plants and flowers bloom throughout the year, and springtime guests are welcomed by a particularly delightful palette of colors.
Rienzi's gardens are open with free admission during regular hours. A welcome escape from the noise of the city, the lush green spaces house a plethora of wildlife and plant species. Docent-guided tours of the gardens are available upon request with advance notice.
The Garden Club of Houston and Rienzi: A Partnership

Rienzi's gardens have been a project of the Garden Club of Houston for many years. Members of the club help to care for the Rienzi grounds via various activities and plantings.
The GCH and MFAH also partner to produce Florescence, a biennial Garden Club of America Major Flower Show.