Rienzi Takes Center Stage March 13, 2019
---

Behind the Scenes of the Mastersons' Broadway Ventures
Houstonians may recognize Carroll Sterling Masterson and Harris Masterson III—founders of Rienzi—for their commitment to the city's prominent art and cultural institutions, but many may not be aware of the couple's foray into theatrical production.
With the exhibition Broadway's Amazing Mastersons, Rienzi spotlights the Mastersons' passion for the theater through Playbills, letters, scripts, and period photographs from the MFAH archives, as well as generous loans from the Harry Ransom Center at the University of Texas at Austin, and Houston's Rice University.
From Houston to New York City
Inspired by their love of Broadway music and theater, the Mastersons immersed themselves in New York City's scene for nearly a decade. From 1958 to 1966, they produced several plays and musicals that graced the stages of Broadway theaters, including The Lady of the Camellias and Bajour.
Directed by Franco Zeffirelli
On March 20, 1963, The Lady of the Camellias debuted at the Winter Garden Theatre. Directed by the famed Franco Zeffirelli, the play was adapted from the Alexandre Dumas novel about Marguérite Gautier—a beautiful courtesan called Camille because of her fondness for the camellia flower—who falls in love with her young admirer, Armand Duval. Although the production had only a 13-performance run, The Lady of the Camellias closed with Tony Award nominations for "Best Featured Actor in a Play," "Best Costume Design," and "Best Scenic Design."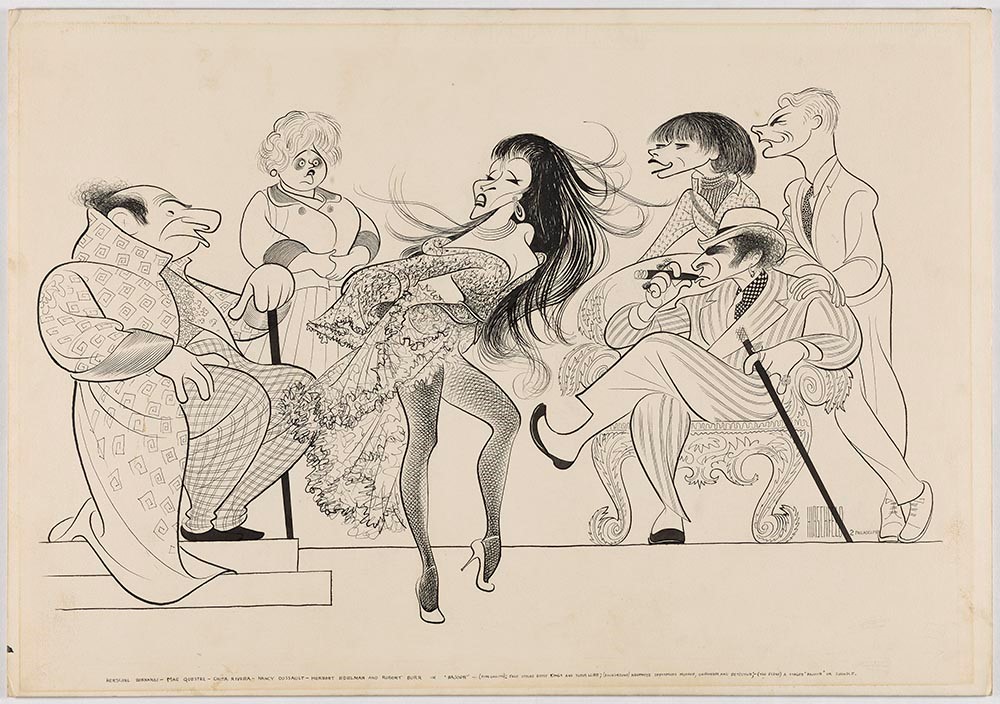 Starring Chita Rivera
Bajour, adapted from Joseph Mitchell's series of short stories published in the New Yorker, follows the story of an anthropologist studying Romany gypsy thieves roaming modern-day New York. The musical opened on November 23, 1964, at the Sam S. Shubert Theatre with an all-star cast that included the legendary Chita Rivera. Bajour charmed audiences with 232 performances before closing on June 12, 1965, and earning two Tony Award nominations: "Best Actress in a Musical" and "Best Choreography."
"Broadway's Amazing Mastersons" is on view at Rienzi through July 31.