Noguchi Was Here September 25, 2015
---
One of the many things we had to plan for in demolishing the Glassell Studio School building was making sure none of the sculptures in Cullen Sculpture Garden would be in harm's way. After pacing out the site, taking measurements, and doing a bit of research, all went smoothly this summer for our crew of six—and we were even rewarded with a little discovery.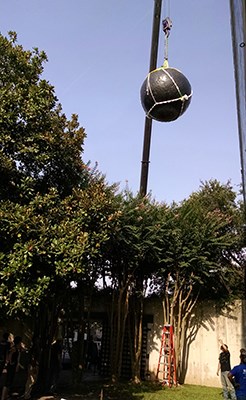 We knew Jim Love's Can Johnny Come Out and Play? had to move, but because of its location, weight, and size, we didn't have equipment that could lift it high enough. So we staged a crane on Montrose Boulevard one morning and lifted the Love sculpture above the trees, over the wall of the school, and down onto the flatbed truck parked on the street. Because it's a sphere, you can't just place it on the back of the flatbed without securing it. I asked a local metal fabricator to make a custom cradle. As the sculpture craned down, it nestled nicely into its very well-padded cradle.


Dan Graham's Triangular Solid with Circular Inserts, Variation F also had to be moved, because it's right in the path of a planned underground tunnel. Four pieces of glass on a stainless-steel framework create a triangle, one sheet of which weighs a couple hundred pounds. The work is put together entirely screw by screw, with a lot of caulking, which you have to remove before disassembly. We were able to dismantle it, carefully soft-pack it, and truck it to off-site storage pretty efficiently, because we have very good drawings from the artist's studio—which means we'll also know how to put it back together when the time comes.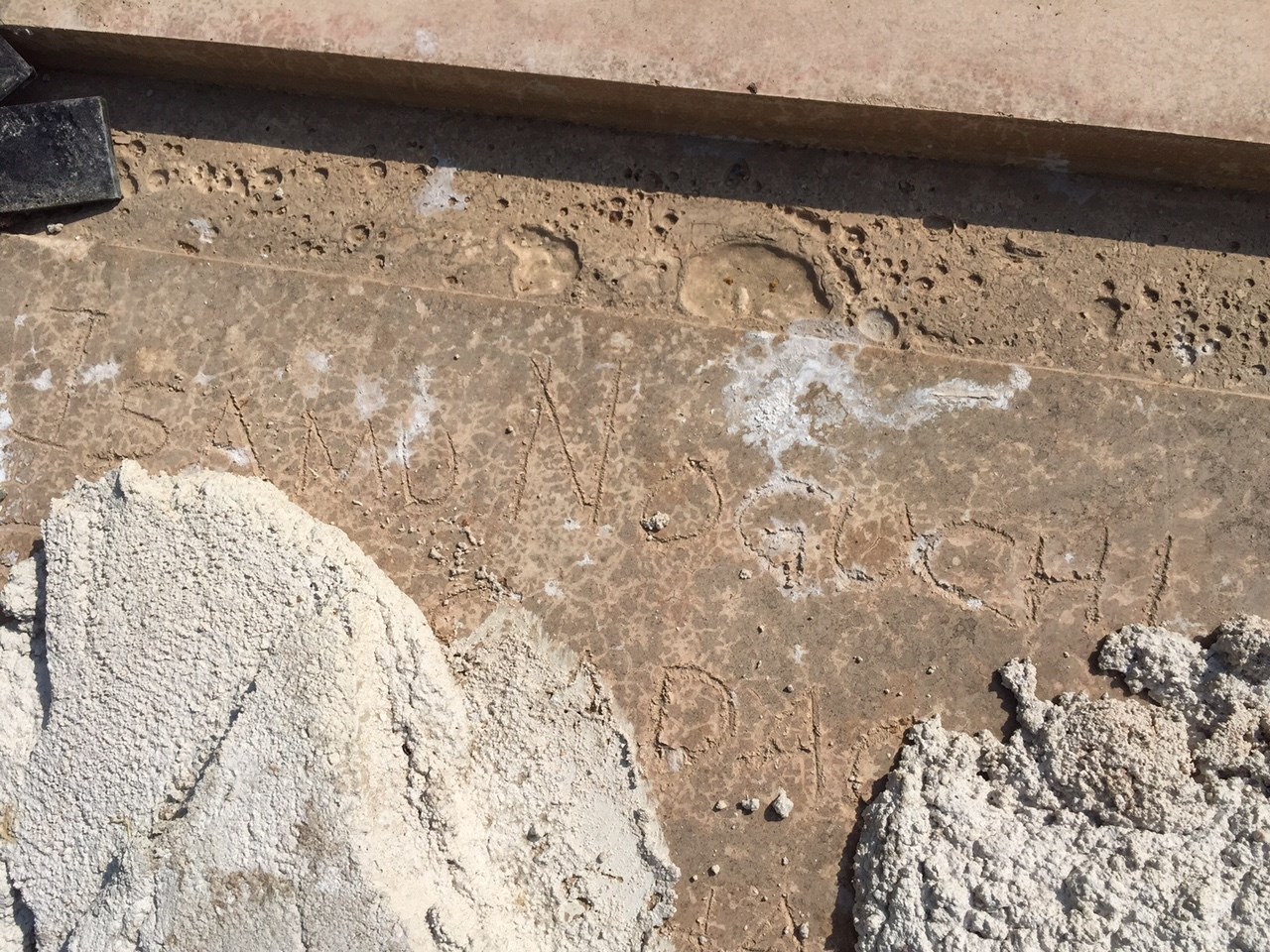 We had removed Joan Miró's sculpture Bird (Oiseau) earlier in the week, so only the granite, disc-shaped support was still there. It was too heavy for our equipment, but since the crane was coming anyway, we waited for that. We cut much of the mortar out from where the disc attached to a pedestal, not thinking twice about what was underneath. Then, when the crane swung the two-ton disc up into the air, we saw what appeared to be signatures scratched into the mortar. One that stuck out to us immediately was "Noguchi." We figure Bird (Oiseau) was one of the last pieces installed after Isamu Noguchi finished designing the garden in the mid-1980s, so he and the people working with him decided to time-capsule it this way.