A Feast for the Eyes! Beautiful Tableware from Bayou Bend & Rienzi November 19, 2018
---
Happy Thanksgiving! Traditions for the holiday vary from family to family, but just about all Thanksgiving celebrations revolve around food. You might even use special tableware, like fine china or silverware, to mark the Thanksgiving meal as a special occasion.
The collections of Bayou Bend and Rienzi, the two MFAH house museums located in River Oaks, include many examples of tableware special to houses and families of the past. Read on to learn more about a few of the most intriguing objects made to serve special meals—and be sure to save room for dessert!

Now Serving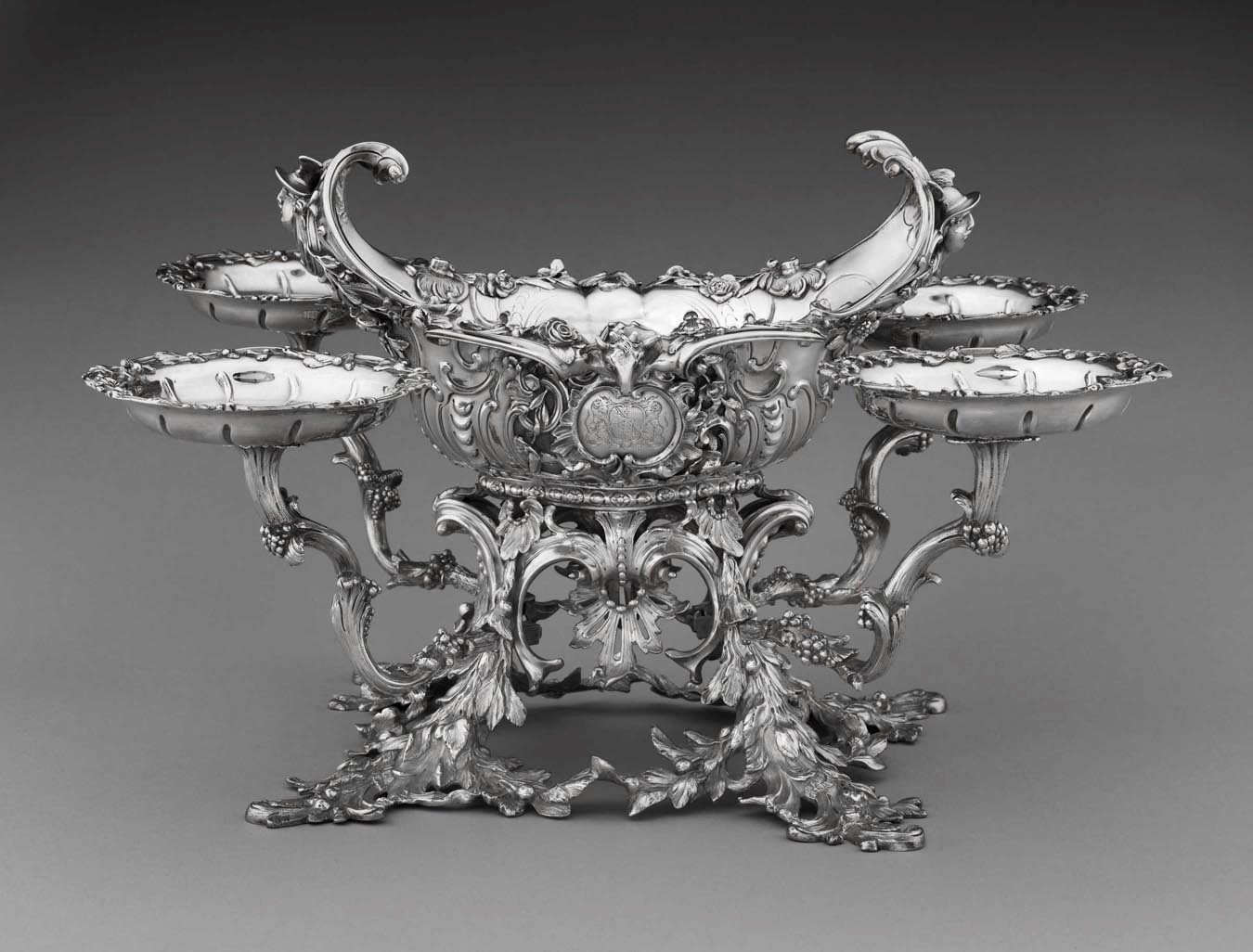 William Cripps, Epergne, 1754, silver
Location: Beck Building, MFAH main campus
The popular style of formal dining in 18th-century England required all the dishes in a course to be placed on the table simultaneously. A new, versatile object, called an epergne, functioned as both centerpiece and a way to serve several dishes at once, allowing for a more intimate and informal dining experience without the need of servants. This example from the Rienzi Collection, done in the elaborate Rococo style, is especially intricate.

Gorham Manufacturing Company, Berry Spoon, c. 1868–75, silver and silver gilding
Location: Bayou Bend
As America's middle class grew in the middle of the 19th century, so did the demand for luxurious goods like the extravagant silver designs of the Gorham Manufacturing Company. A handsome whippet sits on the end of this silver spoon made specially to scoop berries—a great choice for cranberry sauce!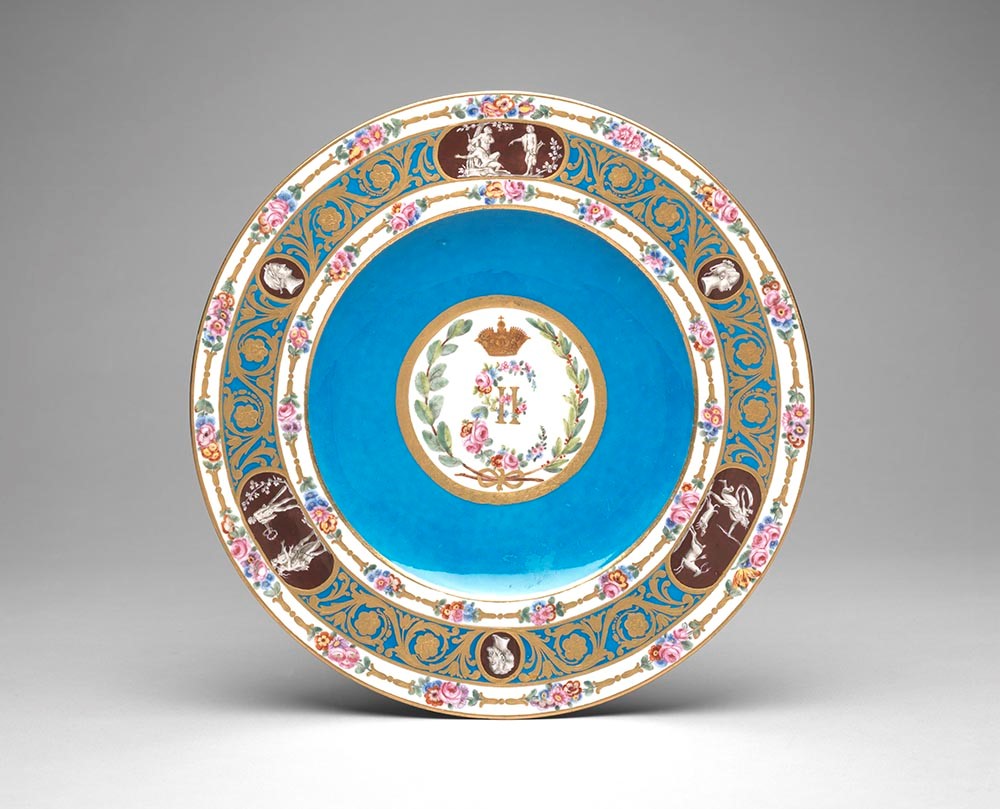 Sèvres Porcelain Manufactory, Dinner Plate from the "Empress Catherine" Service, 1778, soft-paste porcelain
Location: Rienzi
In 1776, Empress Catherine the Great of Russia commissioned an 800-piece service, or set of tableware, with a unique, turquoise-blue ground color and decorations inspired by Greek and Roman art. Look closely at this dinner plate from the Empress Catherine service to see a few mythological stories, such as Hercules at the Olympics.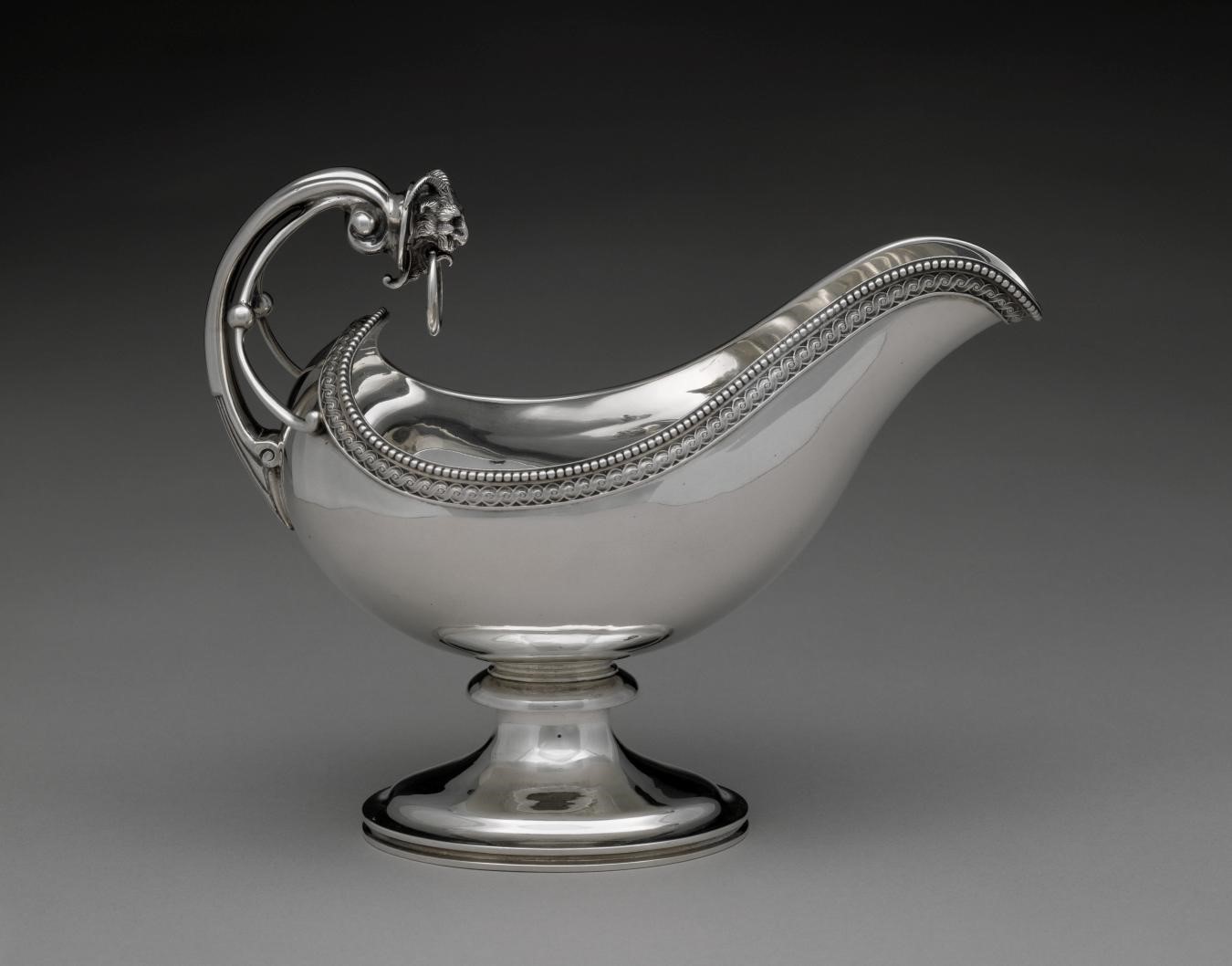 J. E. Caldwell & Co., Sauceboat, 1860–75, silver
Location: Bayou Bend
What's a Thanksgiving turkey without gravy? This type of dish was made just for sauces, with an elegant, curving design and a handle topped by a Renaissance mask. The design speaks to mid-19th-century American trends for technological innovations and taste for historical styles.

Drink Up!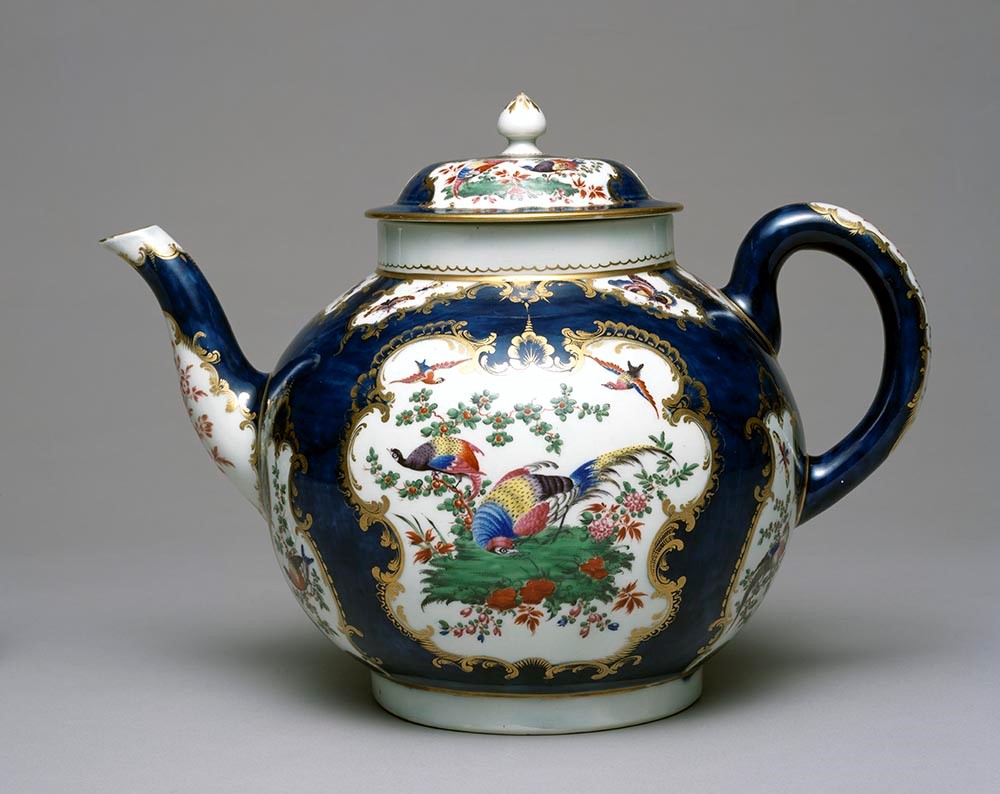 Worcester Porcelain Manufactory, Punch Pot and Cover, c. 1765, soft-paste porcelain
Location: Rienzi
Twice the size of a teapot, this colorful vessel was used to serve alcoholic punch. A drink meant to be shared, punch was enjoyed by all classes in England—perfect for a celebration.

Just for Desserts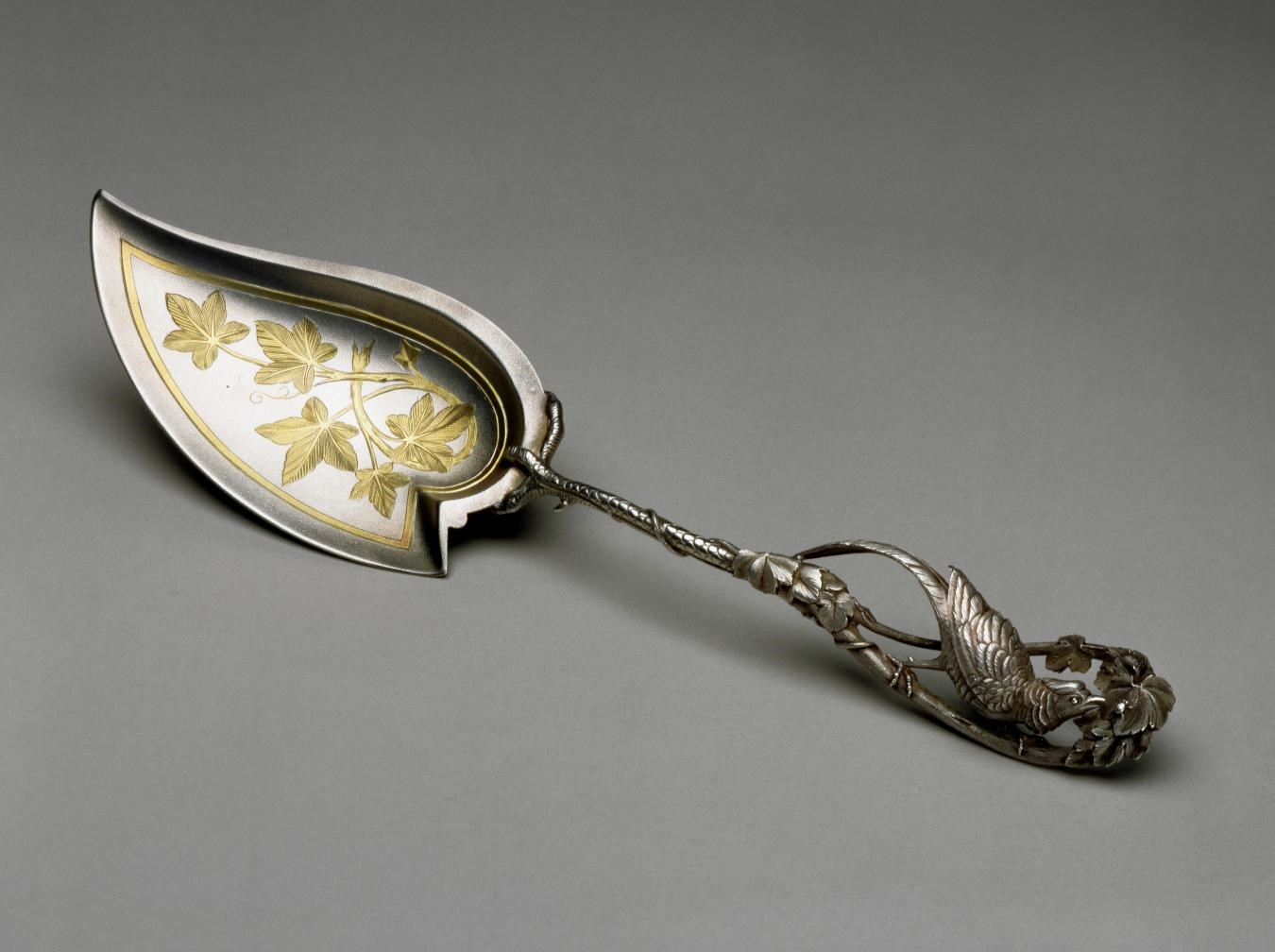 Possibly Whiting Manufacturing Company, Ice Cream Knife, 1875–81, silver and silver gilding
Location: Bayou Bend
Pie à la mode is a classic Thanksgiving dessert now, but ice cream was relatively rare in America until better transportation and technology allowed for wider enjoyment of the dessert later in the 19th century. This ice cream knife, featuring engraved designs and an intricate handle with a pheasant perched at the end, would have made the dish an extra-special treat.

Bow Porcelain Factory, Sweetmeat Stand, c. 1760, soft-paste porcelain
Location: Rienzi, in the exhibition The Connoisseur's Eye: New Perspectives on Ceramics in the Rienzi Collection
England's Bow Porcelain Factory created more affordable porcelain goods for wide distribution. This colorful stand would have been used for "sweetmeats," or candies and other sweet bites, or perhaps pickled finger foods.
Bon appétit!
Recent Posts