The Glamour and Romance of Oscar de la Renta
The Glamour and Romance of Oscar de la Renta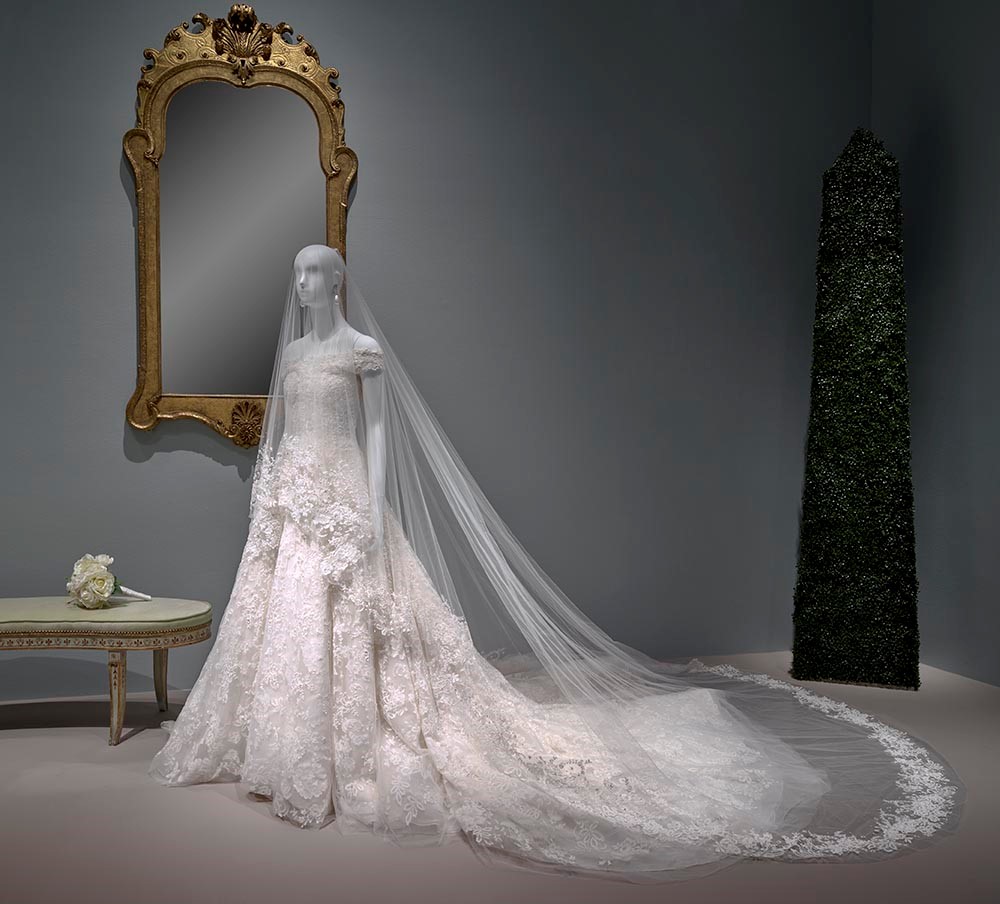 8 de octubre de 2017 al 18 de marzo de 2018
Esta exposición presenta rótulos en español e inglés y también guías auditivas en ambos idiomas. • Learn more about the exhibition (English)
Acerca de la exhibición
The Glamour and Romance of Oscar de la Renta celebra la vida ilustre y la carrera del reconocido diseñador de moda. Esta exhibición muestra cerca de 70 conjuntos provenientes de los archivos corporativos y personales de de la Renta, de los archivos de la marca francesa Pierre Balmain, de prestamistas privados y de la colección del Museum of Fine Arts, Houston.
A través de su premiada carrera, la cual se extendió por más de cinco décadas y dos continentes, de la Renta (1932–2014) diseñó prendas hermosas para cada ocasión en la vida de una mujer. The Glamour and Romance of Oscar de la Renta destaca temas recurrentes en sus diseños, incluyendo el impacto de España, Rusia, China, Japón y el jardín. Presentadas junto con pinturas y artes decorativas de las colecciones del MFAH, las creaciones ofrecen una ventana al mundo de de la Renta por medio de una variedad de modelos, desde elegante ropa de día hasta resplandecientes vestidos de noche.
Los conjuntos están presentados en cuatro secciones temáticas, comenzando con una de las influencias más significativas en la vida de de la Renta: España, donde lanzó su carrera. Esta exhibición culmina con una mirada a los vestidos de noche usados, en algún momento, por íconos de la moda, dignatarias y celebridades, incluyendo a Beyoncé, Laura Bush, Amal Clooney, Penélope Cruz, Kirsten Dunst, Karlie Kloss y Lynn Wyatt.
► Publicaciones relacionadas
Un catálogo ilustrado está disponible en el MFA Shop (713.639.7360) y en la Biblioteca Hirsch del Museo (713.639.7325).
► Recorrido con audio
El recorrido opcional con audio explora la vida de Oscar de la Renta, sus inspiraciones y la moda por medio de entrevistas con los clientes del diseñador, la familia y los asociados allegados, incluyendo el comisario de la exhibición, André Leon Talley y prestamistas locales. Los reproductores de audio se ofrecen, basados en la disponibilidad, a medida que los visitantes entran a la exhibición. Disponible en inglés y español.
► Admisión a la exposición
Los boletos comprados en línea (Internet) o en la boletería son válidos para cualquier día y hora, durante el horario regular del Museo. Los boletos para la exposición incluyen las tarifas de la admisión general.
| | |
| --- | --- |
| Miembros del MFAH | Gratis |
| Adultos (19 años en adelante) | $25 |
| Adultos mayores de 65 años (se debe presentar identificación), militares (con identificación), estudiantes universitarios (19 años en adelante, con identificación), y jóvenes (13 a 18 años de edad) | $20 |
| Niños (hasta los 12 años) | Gratis |
Lugar: Edificio Audrey Jones Beck
Esta exhibición está organizada por el Museum of Fine Arts, Houston, con la colaboración de Oscar de la Renta, LLC.
Principales patrocinadores:
| | |
| --- | --- |
| Cherie y Jim Flores | |
Con generosos fondos adicionales de:
Señor Russell M. Frankel y señora
Carol y Mike Linn
Hallie Vanderhider
Rosanette y Harry Cullen
Vivian L. Smith Foundation
Russell Reynolds Associates
Socio promocional oficial: