Sally Mann: A Thousand Crossings
Sally Mann: A Thousand Crossings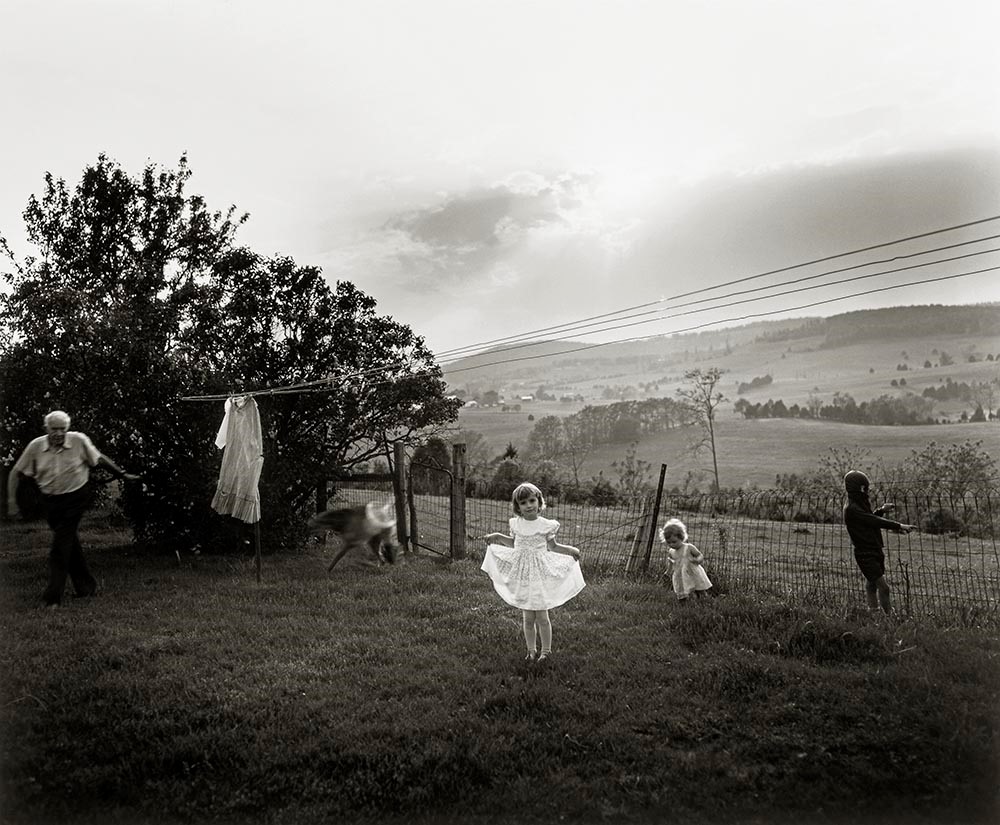 3 de marzo al 27 de mayo de 2019
► Learn more about the exhibition (English)
La fotógrafa Sally Mann explora el significado de ser sureña. Por más de 40 años, Mann (nacida en 1951) ha hecho fotografías experimentales, inquietantemente hermosas, que abordan temas generales de la existencia: el recuerdo, el deseo, la muerte y los lazos familiares. Sally Mann: A Thousand Crossings (Sally Mann: mil cruces) es la primera gran retrospectiva de la carrera de la celebrada artista.
Esta exposición viaja internacionalmente e investiga cómo la relación de Mann con Virginia —su lugar de nacimiento y un sitio rico en tradiciones artísticas y literarias pero con una historia problemática— ha dado forma a su obra. Presentando más de 120 imágenes organizadas en cinco secciones —familia, paisaje, campos de batalla, legado, mortalidad— A Thousand Crossings muestra cómo el sur de los Estados Unidos emerge dentro de la obra de Mann como una fuerza poderosa y provocativa que continúa dando forma a la identidad y a la experiencia estadounidense.
Lugar: Edificio Caroline Wiess Law
► Publicación relacionada
Un catálogo ilustrado está disponible en el MFA Shop (713.639.7360) y en la Biblioteca Hirsch del Museo (713.639.7325).
Esta exposición es organizada por la National Gallery of Art, Washington, D.C. y el Peabody Essex Museum, Salem, Massachusetts.
Financiación generosa para esta exposición provista por The Margaret Cooke Skidmore Exhibition Endowment.
Apoyo generoso para esta exposición provisto por:
Anne Levy Charitable Trust
PHILLIPS