Programs & Gallery Activities at Rienzi
Programs & Gallery Activities at Rienzi
Educational programs at Rienzi seek to inspire all audiences to engage with the collection through a variety of events and activities. Adult learners have the opportunity to attend lectures and gallery talks given by MFAH curators and visiting academics. Docent-led tours and special themed tours provide a more in-depth understanding of the collection and encourage close study of the art objects on view.
Music lovers enjoy opera recitals and period music performed in Rienzi's intimate galleries. Interactive family programs such as storytime, family days, and art workshops create an engaging learning experience for the youngest visitors. Art students and aspiring artists are invited to Rienzi for periodic sketching. Rienzi's high-quality educational programs will enlighten and delight every visitor.
Special Topic Tours
Check mfah.org/calendar for dates and times.

Focus Tours
Enjoy an in-depth look at an intriguing aspect of the Rienzi Collection. These small, personal tours are limited to 10 people. Topics vary. Reservations encouraged: rienzi@mfah.org or 713.639.7800
Rivals, Spies, and the Quest for White Gold: Rienzi's Porcelain Masterpieces
Discover Rienzi's porcelain splendors. This tour focuses on the development of "white gold" in Europe during the 18th century. Explore the monarchs and vibrant commercial markets that fed the rise of the extraordinary porcelain creations at Meissen, Sèvres, and Worcester. Fueled by rivalry and scientific innovation, these masterpieces reveal the increasing standards of patrons, the diverse function of wares, and the exquisite skill of Europe's modelers, painters, and gilders.
Spring Break at Rienzi
Enjoy family-friendly fun at Rienzi! We offer activities perfect for both adults and kids. Children 12 & younger receive free admission.
• Storytime Tours
Monday & Tuesday, March 13 & 14, 10–11 a.m.
• Spring Break Art-Making
Wednesday–Friday, March 15–17, 10 a.m.–12 noon
Programs for Children & Families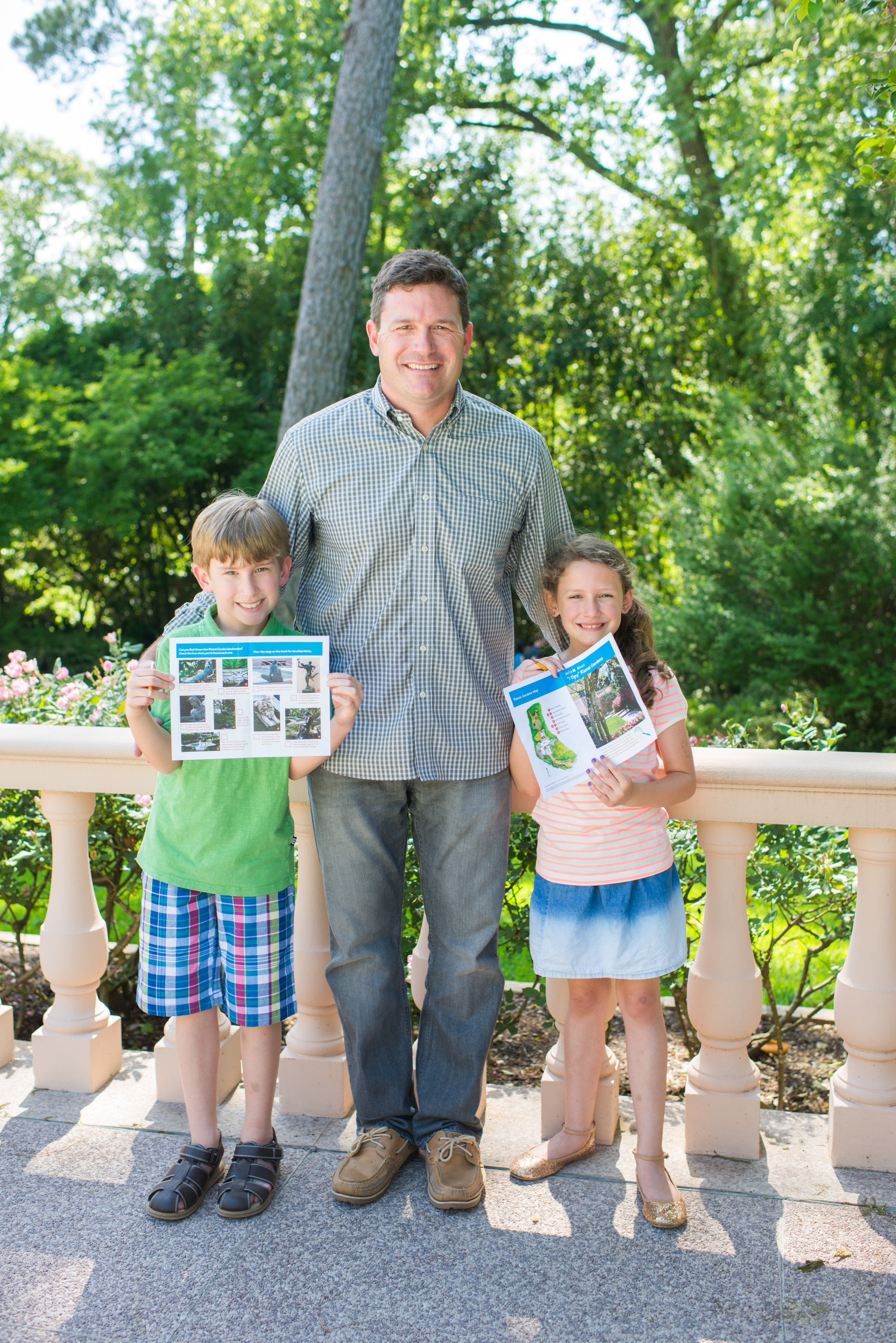 Family Days
Enjoy performances and participate in art workshops, gallery games, and a garden scavenger hunt on the grounds of Rienzi. These family events, presented jointly with Bayou Bend, feature complimentary transportation between the two house museums. Admission is free—drop in!
Literary Inspirations
Sunday, November 20, 2016, 1–5 p.m.

Women's History
Sunday, April 23, 2017, 1–5 p.m.
Family Art Workshops
These popular summer workshops are for ages 6–12. Space is limited, so reservations are encouraged: 713.639.7800
Stag & Swan: The Story of Heraldry at Rienzi
Thursdays, June 8 & July 13, 2017, 10 a.m.–12 noon
Discover the symbols and imagery behind the armorials and family crests seen throughout Rienzi's collection. Enjoy a focus tour on armorials and the Masterson family, then create your own collage armorial for your family.

Furniture Design: Pull up a Chair
Thursdays, June 22 & July 19, 10 a.m.–12 noon
Families can design their own piece of furniture while learning more about Rienzi's collection of furniture on a short focus tour.
Lectures & Discussions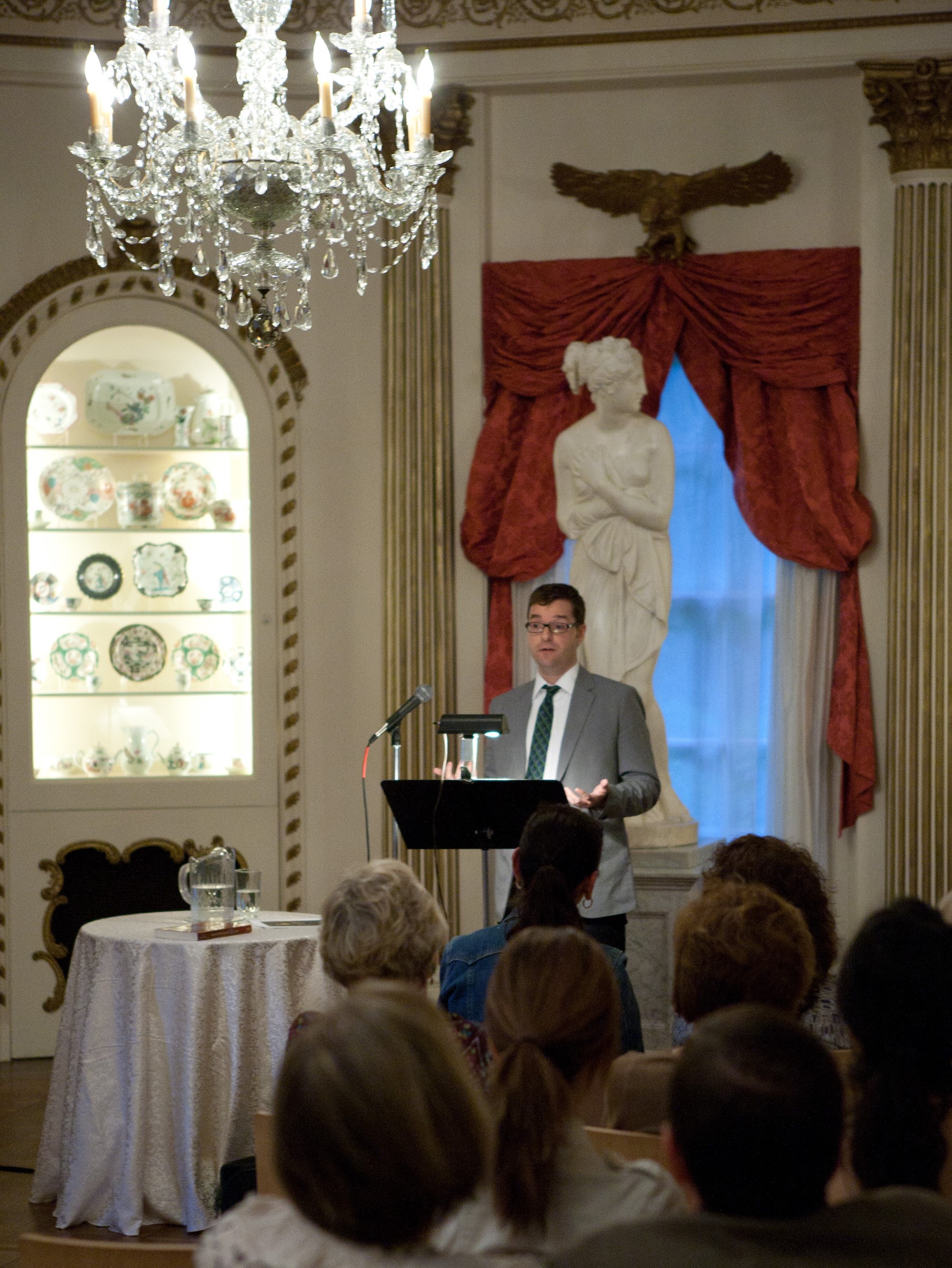 Gallery Talks
One Thursday a month, September through May, Rienzi highlights a great work of art in the collection. Speakers include curators, conservators, educators, and librarians. Free with Rienzi admission. Reservations encouraged: Call 713.639.7800.
Rienzi and Bayou Bend Book Club
Enjoy great conversations about good books. The two MFAH house museums host a history-book discussion series about life in America and Europe in the 18th and 19th centuries. The book club meets alternately at Rienzi and Bayou Bend. Admission is free. Info & Schedule
Azalea Trail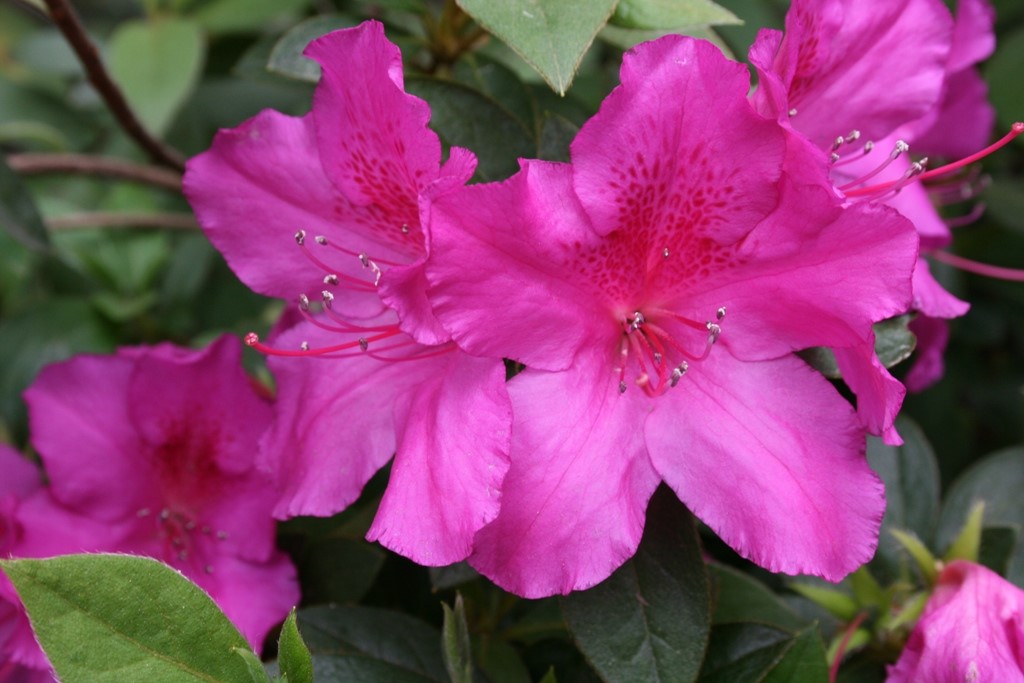 Friday, Saturday, Sunday
March 10–12, 2017

Rienzi has been a featured stop on the River Oaks Garden Club's Azalea Trail since 1999. The house and 4.4 acres of beautiful gardens are open to all ages. For tickets and information, visit riveroaksgardenclub.org or call 713.523.2483.
Yoga in the Gardens
Sunday, April 2, 9 a.m.
Enjoy the energy of the outdoors with yoga! In this free program cohosted with the Breakfast Yoga Club, yogis are invited to bring their mats and celebrate the spring season amidst the wooded landscape of Rienzi's gardens. Following class, guests may tour the house and gardens. Light refreshments are available.
Drop in! Admission is free. Spots are available on a first-come, first-served basis.
Back of the House and Beyond
Saturday, April 22, 2017, 1–5 p.m.
Get a look behind closed doors at Bayou Bend and Rienzi and see rooms and spaces rarely on view to the public. Limited passes are also available for a seminar with Maggie Lidz, former estate historian at Winterthur Museum in Delaware.
► Admission is free! Learn more and RSVP for the seminar.
Rienzi Reels
The Young Victoria
Friday, April 28, 7 p.m.
Pack a picnic and enjoy an outdoor film screening in our beautiful Camellia Garden! The film selection is inspired by an extraordinary monarch who shaped a century: The Young Victoria (2009), starring Emily Blunt as the spirited young Queen Victoria and Rupert Friend as Prince Albert.
Refreshments are available for purchase. Please note that outside alcohol, glass containers, tables and chairs are prohibited.
Music at Rienzi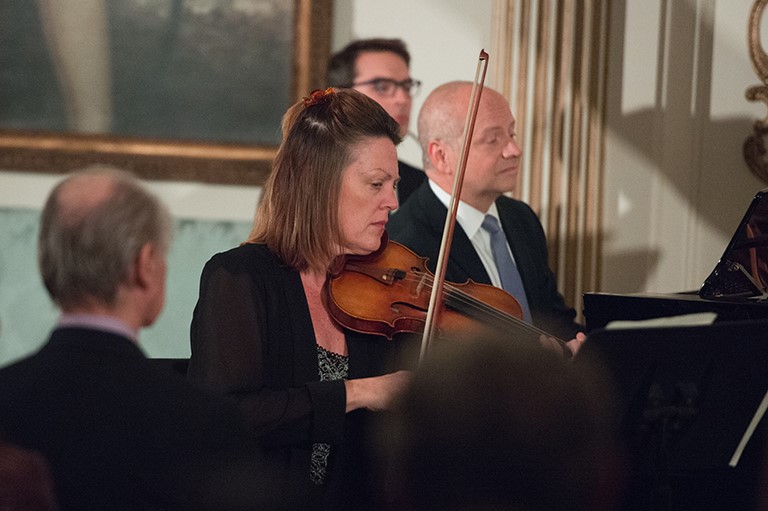 Rienzi partners with Houston Grand Opera Studio (HGO Studio) to host a series of magnificent recitals reverent of 18th-century art and culture. Amidst the gorgeous surroundings of Rienzi's fine art gallery and ballroom, music patrons enjoy a vibrantly aesthetic acoustic experience. A docent-guided walkthrough tour and reception with wine and light hors d'oeuvres are included with admission.
Houston Grand Opera Studio
Audiences are invited to experience the exceptional talents of up-and-coming artists from Houston Grand Opera Studio. Developed thematically, each performance features a repertoire of works by renowned composers and surprise talents, selected for your enjoyment by HGO Studio members. Admission is $40. Tickets include valet parking and a wine reception. The house opens for tours 45 minutes before each recital. Season passes are available from Houston Grand Opera.

2016–2017 HGO Studio Performance Schedule
More details at mfah.org/calendar. For tickets, call the HGO box office at 1.800.626.7372.
• Thursday, November 17, 7:30 p.m. & Sunday, November 20, 5 p.m.
• Thursday, May 11, 7:30 p.m. & Sunday, May 14, 5 p.m.
The Houston Grand Opera Studio Series is underwritten by a generous grant from the Alkek and Williams Foundation.
Sunday Garden Photography
On Sunday afternoons, you're invited to visit Rienzi's gardens and capture their oasis-in-the-city beauty from behind the lens. Snap photos of the colorful flowers, lush green spaces, interesting architectural details, and eclectic statues. Use #rienzigardens to share your pics on social media!

Admission is free. Call 713.639.7800. No professional photography or tripods, please. Check mfah.org/calendar for more information and occasional cancellations.