Studio School Fall 2011 Classes
Studio School Fall 2011 Classes
Course Catalogue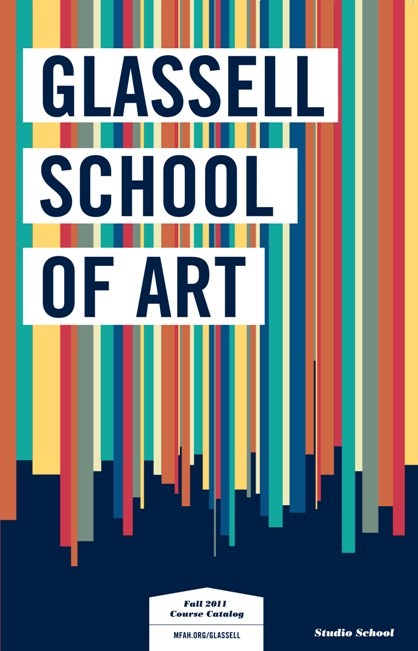 Fall 2011 Course Catalogue (Click to view PDF)
Registration for Studio Courses is now closed.
Students may still register for Workshops until the first day the class meets. Call 713.639.7500 for an appointment or more information.
New Classes at the Studio School this Fall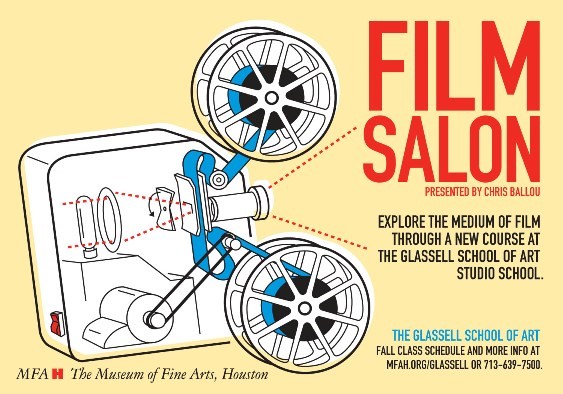 Film Salon - ARH 299
Appreciation of film is more than just "going to the movies," and critical appraisal can deepen that appreciation, increasing the enjoyment and understanding of a film. This course will explore the medium of film, sampling its broad history from its earliest days as an emerging technology and novel form of entertainment to the artists and trends that emerged in the post-war era, whose influence is still felt today. Each week we will screen a seminal work and follow it with a lively discussion of the filmmakers,the film's technical merits, and its significance relative to the larger cultural moment in which it was created. Among the film-makers explored are the Georges Méliès, Charles Chaplin, Sergei Eisenstein, Alfred Hitchcock, Jean-Luc Godard, Akira Kurosawa, and Jim Jarmusch.
Flash Animation - COM 3320
This computer-based course teaches the basics of how to use Flash software. Students will learn sequential storytelling and storyboarding and also gain proficiency using this software. Through a series of short projects, students will gain the basic principles needed to create computer-generated, animated projects.
Theory and Practice (Praxis Seminar) - SEM 4305
Prerequisites: DRF 1301; 2DD 1303 or 3DD 1304; and a working knowledge, at the intermediate level, of 2-D and/or 3-D media
This course merges modern and contemporary theories with studio practice. It explores the dominant theoretical trends that have shaped contemporary artistic practices from 1940 to the present. Students are challenged to think about their work in regard to prevalent theoretical/ aesthetic issues and situate theirpractices within cultural context. Through seminars and discussions, the student is exposed to essays by such writers and artists as Clemet Greenberg, Walter Bejamin, Roland Barths, Sol LeWitt, and Miwon Kwon. The course involves both written projects and critique of studio work.