Works on Paper Study Center Collection at Hirsch Library
Works on Paper Study Center Collection at Hirsch Library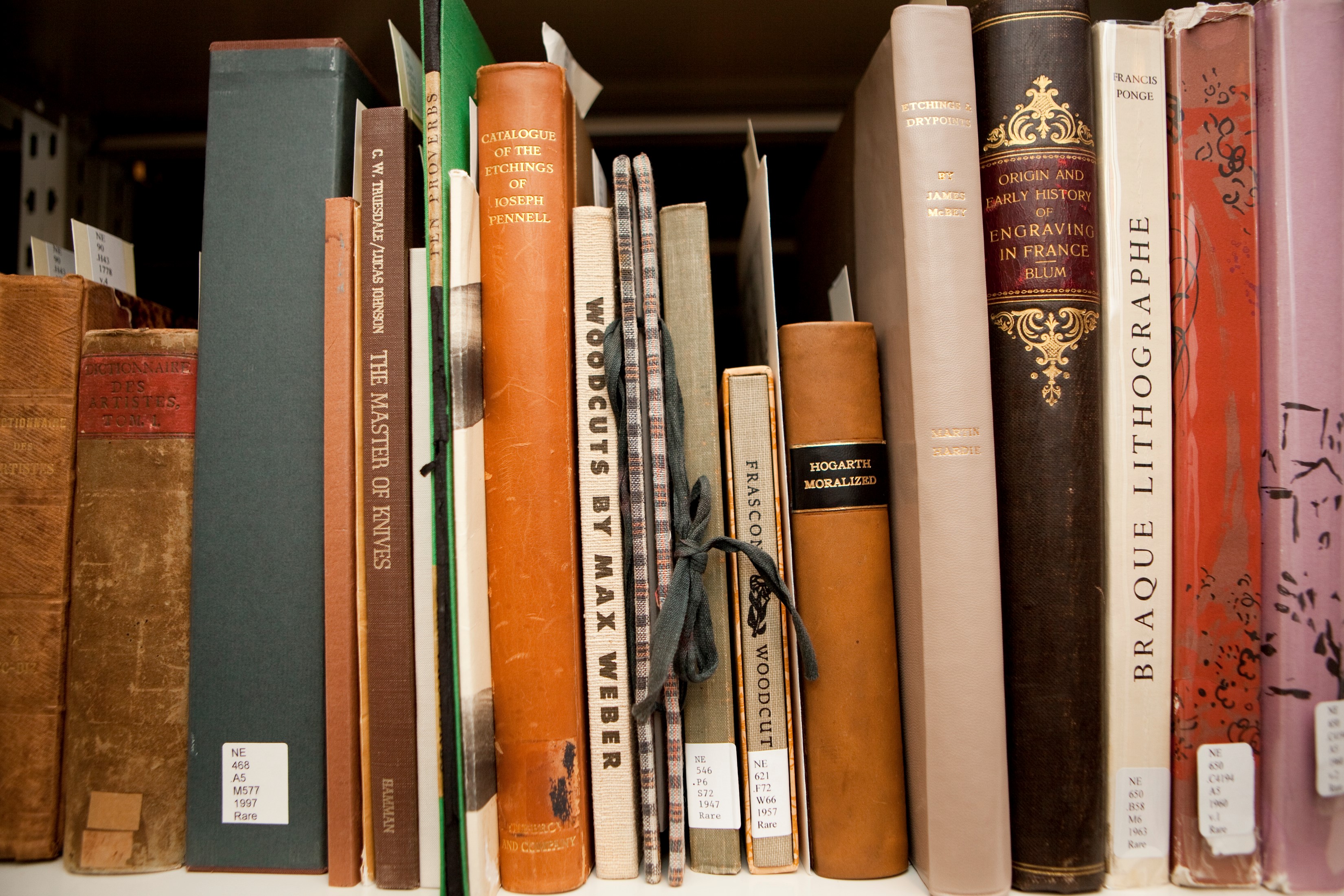 To complement the mission of the Works on Paper Study Center, the Museum's Hirsch Library maintains a Study Center Library Collection that is comprised of approximately 3,000 books and periodicals.
You may search the holdings of this collection via the library's online catalog and limiting by "Works on Paper Center."
The Works on Paper Study Center itself is accessible in person by appointment only. However, you may request that materials from this location be transferred to the Hirsch Library, which is open to the public. For the library's hours, phone number, and more information, click here.