Featured Publications
Featured Publications
For more information and to purchase books, visit the MFA Shop online or call 713.639.7360.
To contact the MFAH publications department, call 713.639.7510.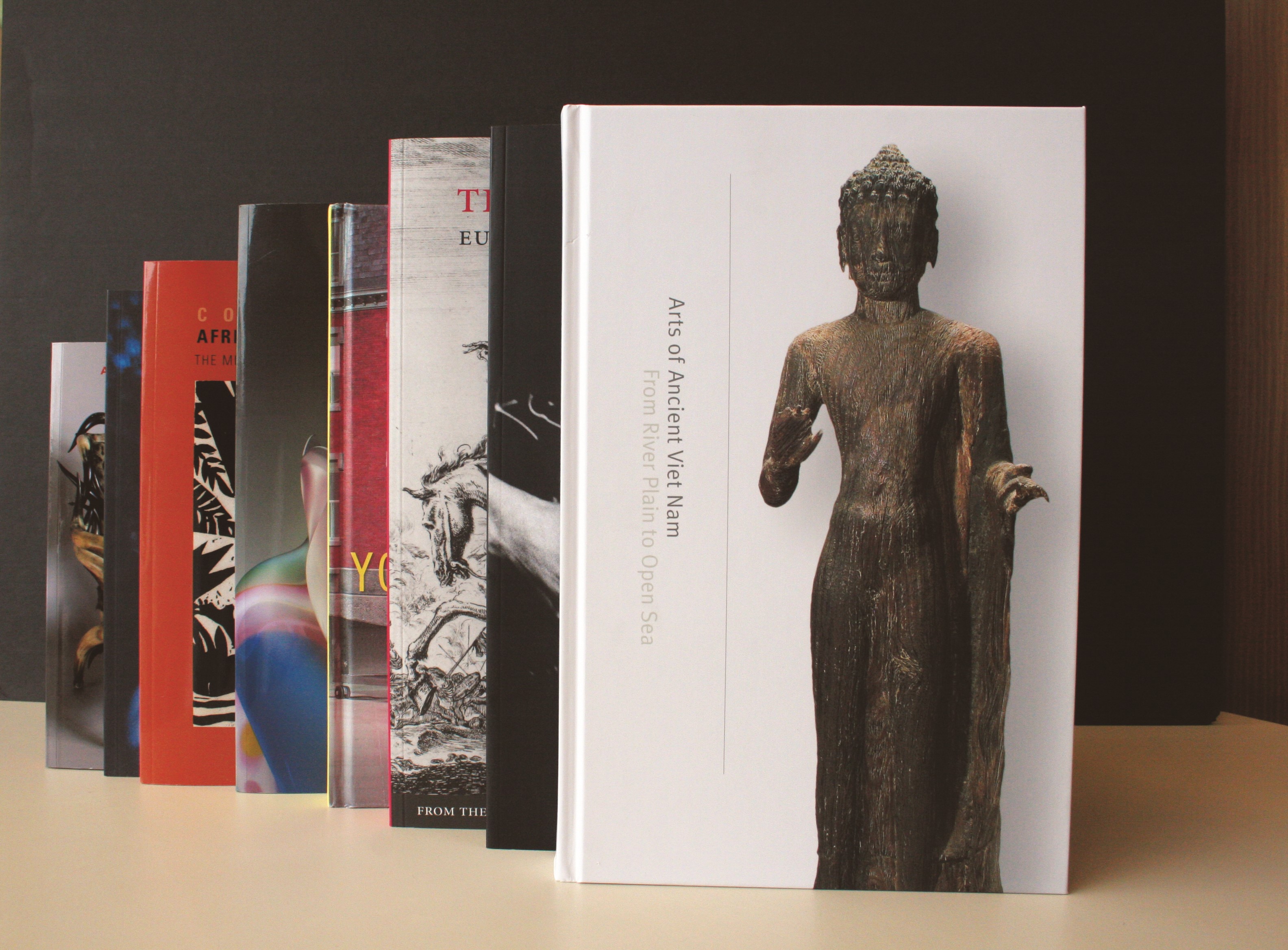 A typical publishing season consists of three to six titles, each timed to coincide with a new exhibition or the unveiling or reinstallation of a collection specialty. Diversity is key, and subjects range from antiquities to the cutting edge. The MFAH publishes titles on art from all collection areas, including the arts of Africa, the Americas, and Asia; the ancient and Islamic worlds; decorative arts and design; and the Bayou Bend and Rienzi collections. Many of the publishing projects center on paintings and sculpture, works on paper, and photography. Scroll down for highlights, and see other notable MFAH publications here.
WAR/PHOTOGRAPHY:
Images of Armed Conflict and Its Aftermath
Anne Wilkes Tucker and Will Michels, with Natalie Zelt
Contributions by Jeff Hunt, Liam Kennedy, Hilary Roberts, John Stauffer, Bodo von Dewitz, Natalie Zeldin
A groundbreaking survey of war as seen through the lens of a camera, WAR/PHOTOGRAPHY examines both iconic and newly discovered photographs of war and conflict. The featured works represent a range of perspectives—from journalists to soldiers to ordinary citizens—that span six continents, yet together they communicate the consummate experience of war. Published in conjunction with the MFAH exhibition WAR/PHOTOGRAPHY: Images of Armed Conflict and Its Aftermath, this ambitious book includes more than 500 powerful images as well as essays by some of today's most important scholars of war photography.
Untangling the Web: Gego's Reticulárea, An Anthology of Critical Response
Edited by María Elena Huizi and Ester Crespín
Introduction by Mari Carmen Ramírez
One of the most influential Latin American artists of her day, Gego (1912–1994) pioneered a new direction in art with her innovative sculptures. Exploring the concept of the line, space, and time, she linked pieces of metal to create weblike geometric forms. These experiments culminated in Reticulárea, a massive netlike sculptural installation first presented at the Museo de Bellas Artes, Caracas, in 1969. Centered on the various iterations of this work and its artistic impact, this anthology—published on the 100th anniversary of Gego's birth—brings together images as well as documentary materials and primary texts in English and Spanish by artists, writers, and Gego.
Resisting Categories: Latin American and/or Latino? Critical Documents of 20th-Century Latin American and Latino Art, Volume 1
Mari Carmen Ramírez, Héctor Olea, Tomás Ybarra-Frausto
"Judging by the first book . . . the series is an extraordinary editorial accomplishment." —New York Times
The terms "Latin American" and "Latino" have been used broadly to describe artists from a number of different countries, races, and cultures. Yet these reductive terms fail to clearly define these artists, who ultimately resist categorization. This comprehensive volume brings to light more than 170 crucial texts written by influential artists and critics who explore these identities. The selected writings, many of which have never before been published in English, span from the late 19th century to the present day, and include texts by such luminaries as David Alfaro Siqueiros, Joaquín Torres-García, Jorge Luis Borges, Marta Traba, and Luis Camnitzer.
Unrivalled Splendor: The Kimiko and John Powers Collection of Japanese Art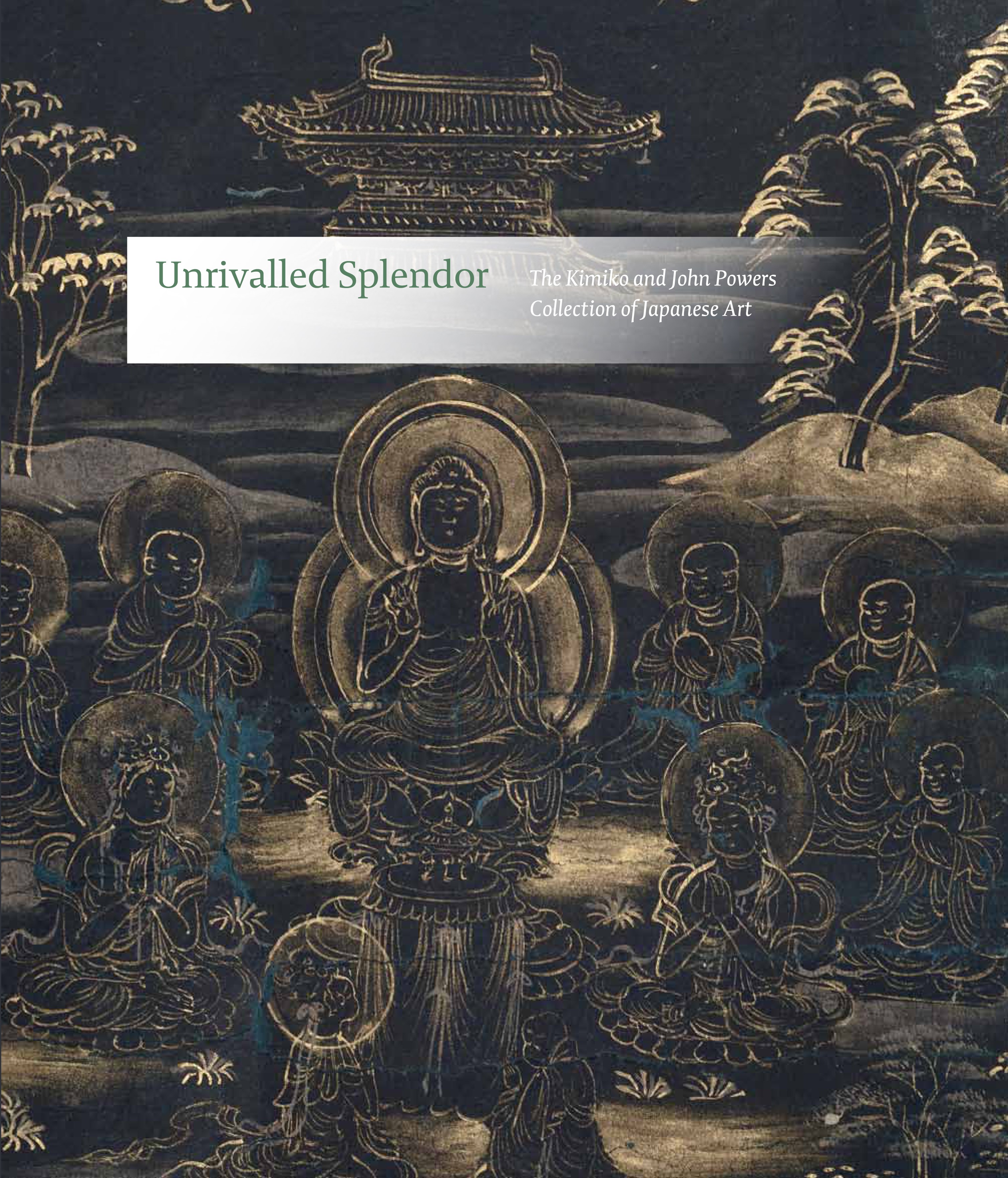 Introduction by Christine Starkman, essay by Miyeko Murase, entries by John M. Rosenfield
Over four decades, Kimiko and John Powers amassed what came to be recognized as the premier collection of Japanese art in the United States. The Powers Collection contains some 300 works of art, including 17th- and 18th-century scholarly paintings, Buddhist wood and lacquer sculptures, calligraphy, illuminated documents, and hanging scrolls. Complementing the exhibition Unrivalled Splendor: The Kimiko and John Powers Collection of Japanese Art, this catalogue showcases more than 80 artworks from the vaunted collection through color illustrations, along with scholarly research that reveals the full story of Japan's artistic development and its enduring cultural heritage.
Shifting Paradigms in Contemporary Ceramics: The Garth Clark and Mark Del Vecchio Collection
Garth Clark and Cindi Strauss, with Glenn Adamson, Mark Del Vecchio, Ezra Shales, Jorunn Veiteberg
As gallerists and collectors, Garth Clark and Mark Del Vecchio have helped shape the field of ceramics by expanding notions of the medium's possibilities. This comprehensive catalogue features, for the first time in its entirety, their esteemed collection of ceramics, acquired by the MFAH in 2007. In compelling essays, Clark and Del Vecchio relate their experiences in building the collection, and other scholars examine the various facets of contemporary ceramics. With detailed entries on 125 featured works, an illustrated checklist of the collection, and artists' biographies, this book serves as a touchstone reference.
In This Section