Tips for Searching the LTA Online Curriculum
Tips for Searching the LTA Online Curriculum
How to Get Started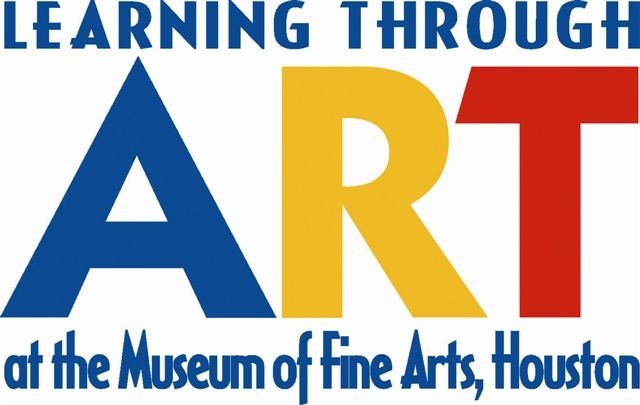 Begin your Learning Through Art search by selecting the path that best fits your needs. At the bottom of the LTA home page, you can opt to display the Curriculum Connections in 4 ways:
Sorted by Works of Art
Sorted by Habits of Mind
Sorted by Subject Matter
Showing all Curriculum Connections at once
Refining Your Search
Once you have pulled up a selection of Curriculum Connections, you may refine your search further to narrow down your results.
On the left side of the page, you can opt to filter by Grade Level, Habit of Mind, or Subject Matter.
Each heading contains a series of check boxes—only one box may be checked per heading.
There are also options to display your search results in a grid or a list, and to control the number of search results per page. You may find these options directly above the search results.
Saving Your Search
Once you have identified the Curriculum Connection you want to use in your classroom, there are several ways to save it:
Choose "Print" in the center of the page to generate a printer-friendly PDF of the Curriculum Connection.
Choose "Email" in the center of the page to generate an email with a direct link to the Curriculum Connection.
Bookmark, copy/paste, or otherwise save the URL in a place you will remember.
At the left of the Curriculum Connection, under the photo of the artwork, are links to high-resolution image reproductions. You are free to use these reproductions in your classroom however you choose.
Choose "Zoom" to open the reproduction in your Internet browser.
Choose "Download" to save a high-quality image to your computer.
Frequently Asked Questions
How do I use the LTA Online Curriculum in my classroom?
Flexibility is a hallmark of this curriculum. It is designed to be used in many different ways, and Curriculum Connections offer a range of uses—from short bell-ringers and introductory activities to complex, in-depth lesson ideas.
The tabs for "Connecting to the Work of Art" and "Conversation Starters" are designed to equip you, the teacher, with the information you need to lead a rich discussion with your students. Through these, the MFAH staff provides you with fascinating art-historical background and guiding questions to help you understand the artwork. Then, you can tailor a meaningful discussion for your classroom, and use the "Assessment" tab to integrate the artwork into a unique classroom experience.
How can I learn more about the LTA project?
The MFAH Learning Through Art project is an ever-changing, expanding resource bank designed to help teachers integrate the Museum's renowned collections of world art into the classroom—regardless of age, subject, or purpose. Art is a valuable component of a 21-century, multidisciplinary education, and you can learn more about the LTA project here.
The LTA Online Curriculum also works in tandem with the Museum's LTA teacher workshops. Learn more about these workshops, and how to register, here.
How can I plan a field trip for my students?
Guided tours are offered September through May, and self-guided visits are available all year long. Find out more about visiting the Museum, and how to book a school tour, here.