Learning Through Art: Available Workshops
Learning Through Art: Available Workshops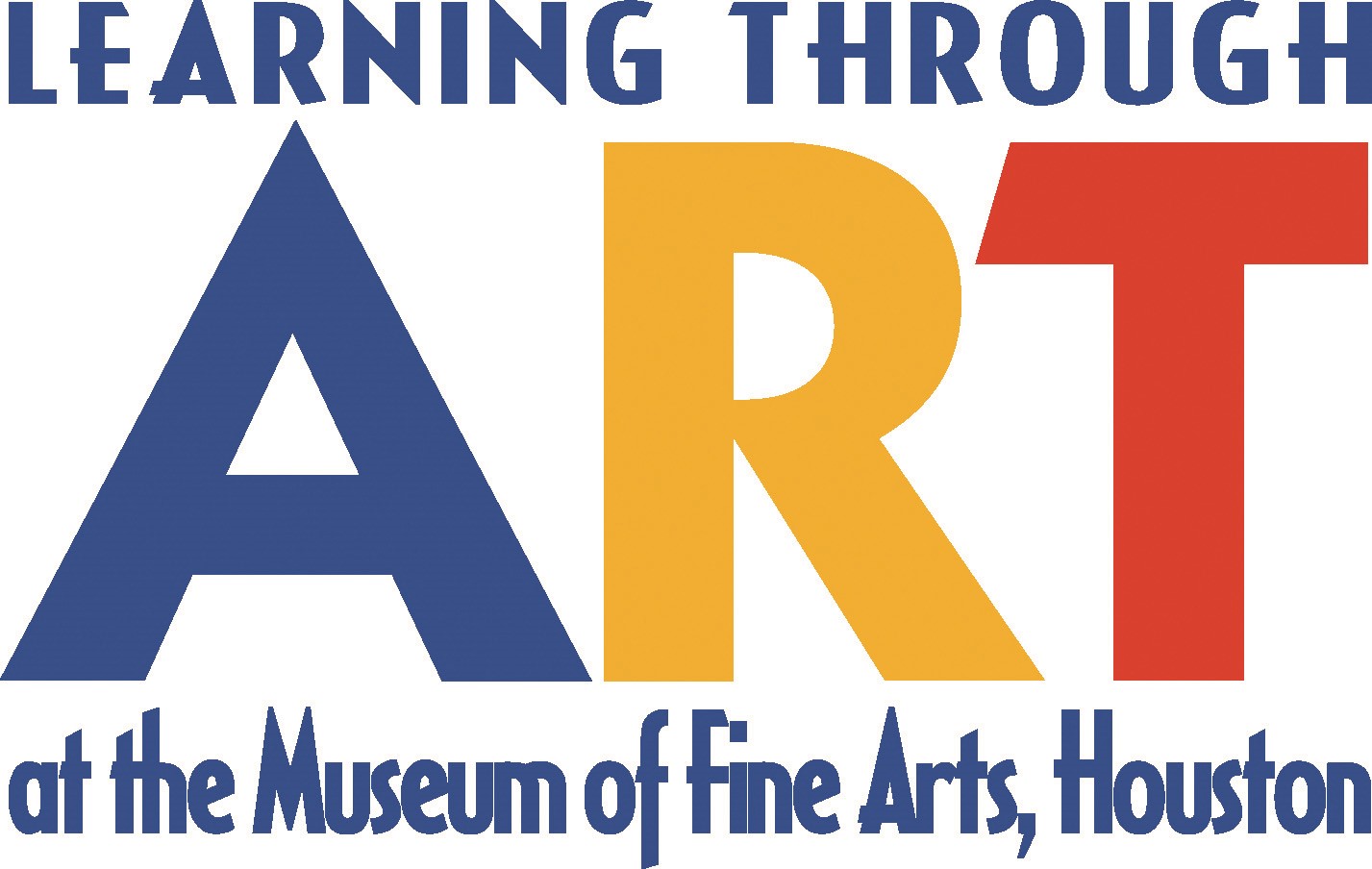 The following Learning Through Art at the MFAH (LTA/MFAH) workshops are available for your school/district. Please contact us to discuss your needs. Workshops can be customized to address specific content areas, STAAR, and so forth. Contact us at teachers@mfah.org or 713.639.7831.
For upcoming dates and registration information, see mfah.org/workshops
Workshop Topics
ARTiculation: Art Speaks to All Subjects
Using works of art that span the Museum's encyclopedic collection, this introductory workshop presents ideas and concepts to invigorate your classroom. Explore works from the MFAH's European and African collections through sample lessons that use Impressionist works of art as springboards for writing assignments. Learn how to use printmaking techniques in your science lessons and project ideas to teach symmetry with mask making.
Tour the Americas
Focus on your curriculum using advanced strategies and lessons by exploring works of art in the Museum's American art collection. Discover how art and literature can act as prompts for writing strategies. Learn how to relate social studies objectives to proportion in portraits. Discuss correlations between art inquiry methods and the scientific method while designing a pinch pot and quilt square.
A Window on the World
Science, social studies, math, and language arts come together while reinforcing critical thinking skills and emphasizing cross-curricular connections. Explore the Museum's European and American galleries using a writing unit that inspires expository, descriptive, and narrative writing styles. Try hands-on activities, including creating a pulley system that combines science and art. Investigate ecosystems in a stained glass window.
Beyond the Canvas and into the Classroom
Explore ways to strengthen students' visual analysis and writing skills through discussions of people, animals, and plants in the Museum's permanent collection. Learn how observations can uncover animals' adaptations and their roles in food chains, and experience how works of art can help develop a strong vocabulary.

Full STEAM Ahead: Go Global
Go beyond the walls of your classroom and discover how art from cultures such as China, India, and Central America can be used to teach interdisciplinary objectives. Within the STEAM framework, investigate chemical properties through experimental procedures done in collaborative investigations. Design scientific and mathematical models.
Unlocking STEAM Standards by Decoding Art Mysteries
Search for clues in works of art that reveal connections to science, technology, math, art, language arts, and social studies. Use a design process to create a device. Respond to an artwork by developing a design using technology. Explore how to use rhythm and pattern in art, using a poetry unit.
Giving 19th-Century Art Some 21st-Century STEAM
Incorporate works of art from the 19th century into your classroom curriculum. Discover ratio and proportion as technology intersects with portraits. Use critical thinking skills to analyze principles of art and the writing process through the lens of science and social studies TEKS.
SmART Science
SmART Science reveals connections across art and science curriculums to explore how the two subject matters can be use in conjunction to develop 21st-century skills. Discuss how art and science can help students demonstrate the ability to observe accurately and to think spatially. Explore how a work of art is used to identify the essential components of a complex whole, to recognize and invent patterns, and to synthesize and communicate the results of one's thinking visually, verbally, or mathematically.
The Learning Through Art program is endowed by Melvyn and Cyvia Wolff.
The Learning Through Art curriculum website is made possible in part by a grant from the Institute of Museum and Library Services.
All Learning and Interpretation programs at the Museum of Fine Arts, Houston, receive endowment income from funds provided by the Louise Jarrett Moran Bequest; Caroline Wiess Law; the William Randolph Hearst Foundation; The National Endowment for the Humanities; the Fondren Foundation; BMC Software, Inc.; the Wallace Foundation; the Neal Myers and Ken Black Children's Art Fund; the Favrot Fund; and Gifts in honor of Beth Schneider.