Teacher Fellows
Teacher Fellows
Teacher fellows are distinguished educators from the Houston metro area who have demonstrated leadership skills and a passion for innovative teaching and learning methods in their classrooms. Established in 2011, the teacher fellows programs allows participants to work with Museum staff to craft new approaches to interdisciplinary classroom curriculum, school and teacher resources, and professional development opportunities at the Museum. The teachers are selected through their participation in other MFAH activities or recommended by Museum staff members.
The MFAH values educators' expertise and strives for true collaboration to develop meaningful resources for students and teachers. Teacher fellows are essential to developing programs and opportunities for teachers and students at the Museum of Fine Arts, Houston.
Object-based Learning Teacher Fellows, 2016–17
Laurie Stone Adams
Sandra Burkhalter
Janet Fox
Kenneth Jones
Janice Kemp
Cindy Moss
Daniel Santos
Frank Singer
Previous Collaborations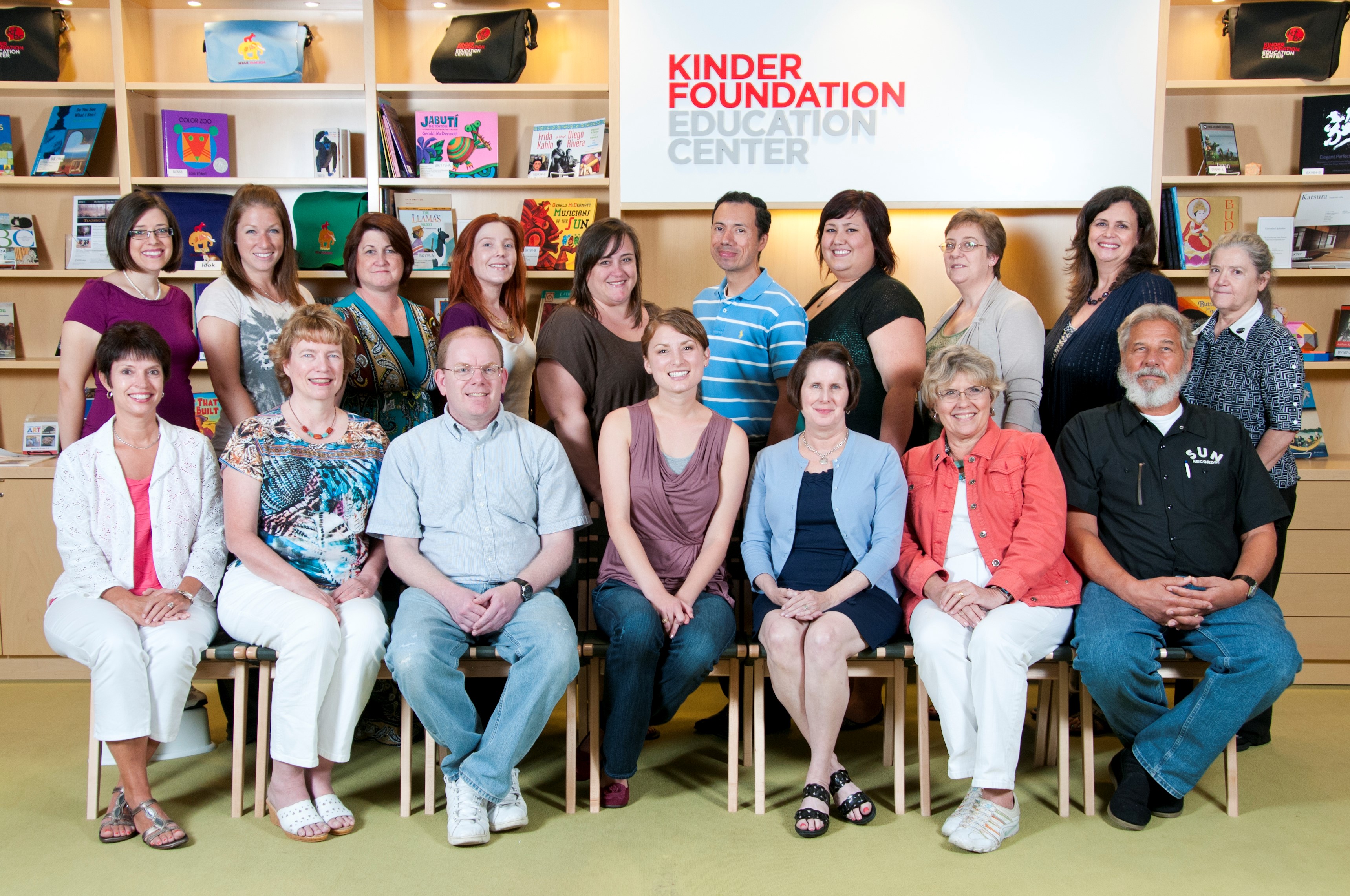 2011–14 Learning Through Art at the MFAH Middle School Teacher Fellows
Laurie Stone Adams, Chandel Bonner-Hancock, Sandra Burkhalter, Erin Forbes, Lashara Hoelscher, Catherine Holliday, Jessica Jasper, Janice Kemp, Stephanie Moncrieff, Cindy Moss, Daniel Santos, Frank Singer, Nancy Stewart, Gaye Don Tyler, Kathy Webb, and Catherine Wilson
This project is made possible by a grant from the Institute of Museum and Library Services.