Kinder Foundation Education Center
Kinder Foundation Education Center
About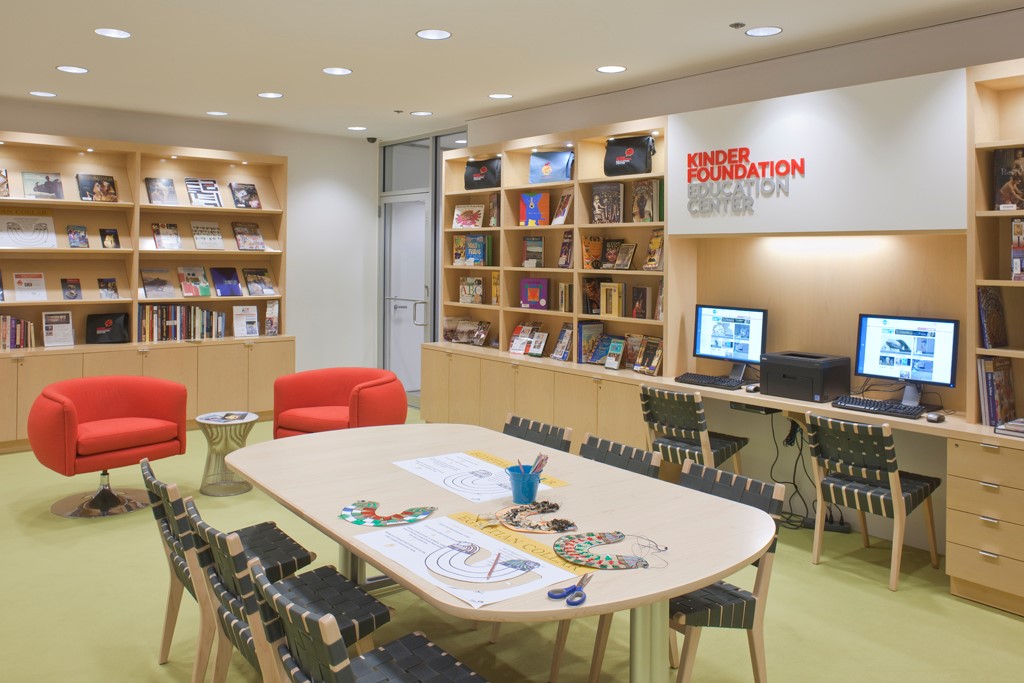 The Kinder Foundation Education Center (KFEC) serves, together with the Museum's Hirsch Library, as the primary source of information about the MFAH art collections. The KFEC is a support center for schools and universities, and it houses exhibition space for student art.
Resources are available in a variety of formats and disciplines—including DVDs, curriculum kits, books, study guides, poster sets, and collection-based interpretive materials produced by the KFEC—free of charge through the lending library for educators. These materials enhance classroom curriculum in all subjects and bring the world of art to students who often cannot visit a museum. Educators who are unable to come by the KFEC in person may order materials online.
For homeschools interested in KFEC resources, please contact familes@mfah.org to learn more.
The MFAH education center is generously funded by the Kinder Foundation.