Donate & Volunteer
Donate & Volunteer
Support the Hirsch Library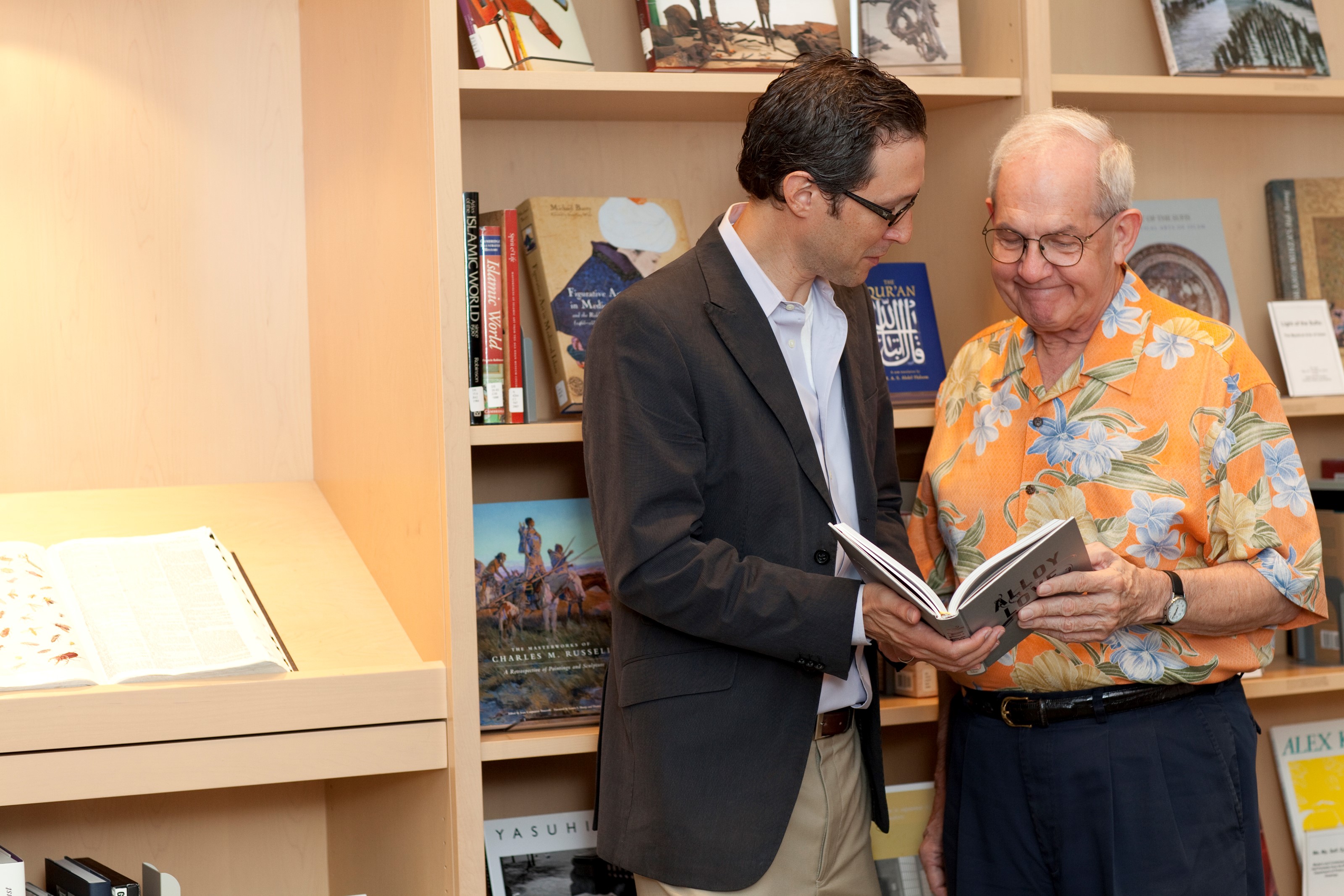 The Hirsch Library relies on the generous support of many donors and volunteers. This support is vital to fulfilling our mission to serve the research needs of the local, national, and international art research community. Donors contribute by offering materials to the library for its collection, as well as by funding individual books, sets, or initiatives. Our many volunteers contribute by working on projects that enhance the rich services and collections available in the Hirsch Library.
We welcome your support through the gift of your time, a donation of books, or a financial contribution.
Give Your Time
The library depends on volunteers, who generously give of their time and individual skills. With their help, volunteers make our collections more accessible for researchers and enhance the services that the library offers. Volunteer today by contacting Kerry Bourbié at kbourbie@mfah.org in the Hirsch Library at the MFAH.
Give Resources
The library welcomes donations of gifts as well as financial contributions, which help build our collections. We depend on your financial support to enhance the services and collections that our patrons have come to expect from the MFAH. Make a financial contribution or give a gift to the library today by contacting Jon Evans at jevans@mfah.org.
Fund a Gift in Honor or Memory of a Friend or Loved One
Honor or remember a friend, family member, or colleague, by funding a book from our wish list or donating a book from your collection. Gifts receive personalized bookplates, letters of acknowledgement to the donor and recipient, along with credit lines in our online catalog. Please note that all gifts are tax-deductible. However, the library cannot assess the value of donated materials. We suggest you contact professional appraisal associations for an appraiser referral. We thank you for your generosity and support!
Does the Hirsch Library accept book donations?
Yes, book donations related to the visual arts are welcome. A significant percentage of our collections are gifts from generous patrons. Donors understand the Hirsch Library typically keeps only one copy of each book. Therefore, some duplicate titles will be either sold to benefit the book budget or given to a local library or other suitable nonprofit entity.