Contact the Hirsch Library
Contact the Hirsch Library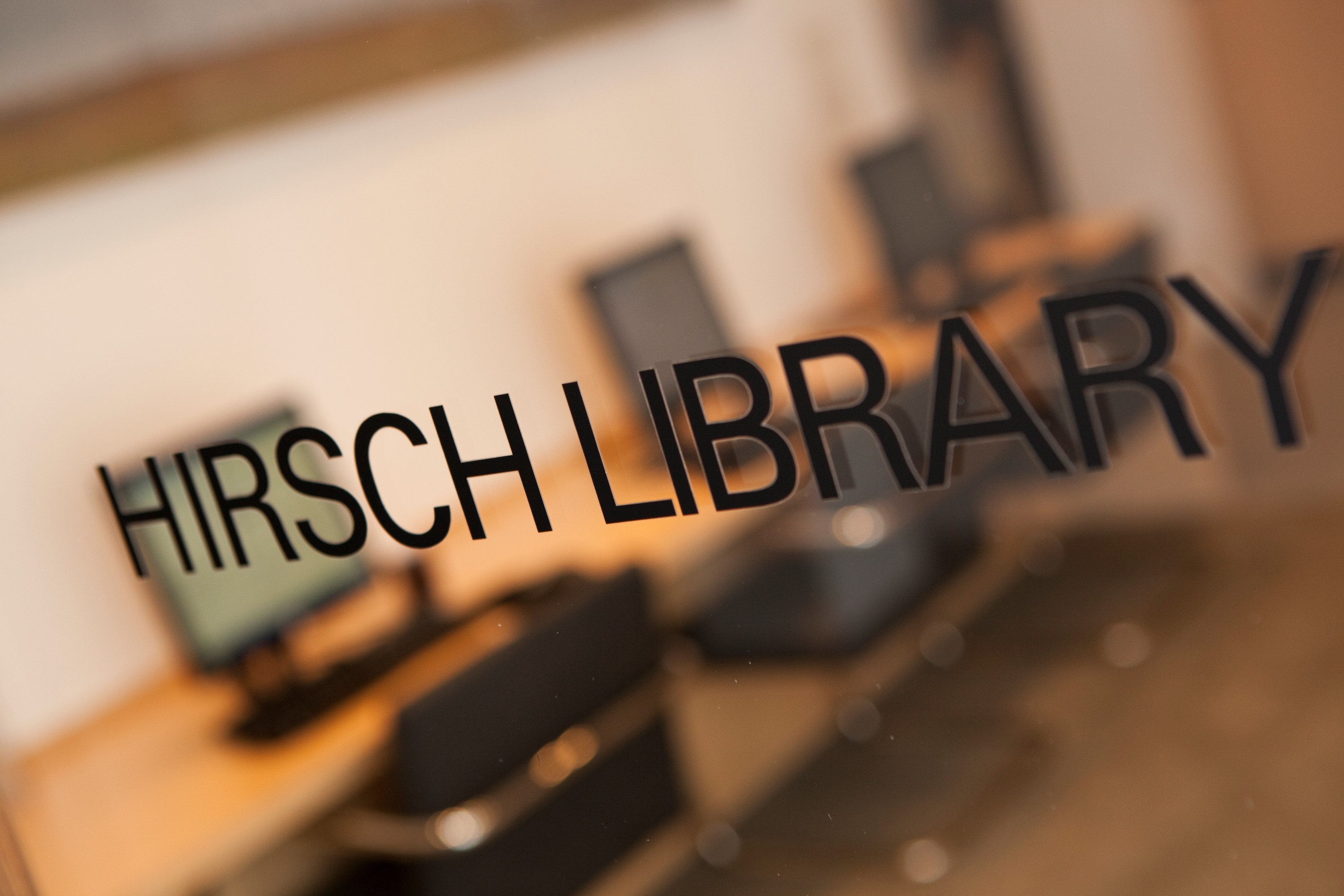 Street Address
1001 Bissonnet Street
Houston, Texas 77005
Mailing Address
P.O. Box 6826
Houston, Texas 77265-6826
Phone 713.639.7325
Fax 713.639.7795
E-mail hirsch@mfah.org
Reading Room Hours
Tuesday, Wednesday, Friday
10 a.m. to 5 p.m.
Thursday
10 a.m. to 9 p.m.
Saturday
12 noon to 5 p.m.
Sunday: Closed.
Monday: Closed to visitors. Service by phone or e-mail is available.
The library is also closed the Thursday evening and Saturday of holiday weekends.
Staff
Library staff members offer a range of expertise. Please contact the appropriate name below, or hirsch@mfah.org with general inquiries.
Library Administration
Jon Evans, chief librarian, Hirsch Library
713.639.7393 | jevans@mfah.org
Margaret Culbertson, Kitty King Powell librarian, Powell Library
713.639.7326 | mculbertson@mfah.org
Information Services
Jamie Teich, library assistant, acquisitions
713.639.7327 | jteich@mfah.org
Shannon O'Quinn, library assistant
713.639.7325 | soquinn@mfah.org
Helen Lueders, Powell Library assistant
713.353.1542 | hlueders@mfah.org
Cataloging & Technical Services
Joel Pelanne, technical services librarian
713.353.1511 | jpelanne@mfah.org
Sunyoung Park, metadata librarian
713.639.7322 | spark@mfah.org
Sarah Stanhope, managing catalog librarian
713 639 7385 | sstanhope@mfah.org
Jason Valdez, collections strategy librarian
713.353.1566 | jvaldez@mfah.org
Katie Bogan, library assistant, stacks management and administration
713.639.7355 | kbogan@mfah.org
Diane Sandberg, library assistant
713.639.7392 | dsandberg@mfah.org
Michelle Johnson, project manager, William J. Hill Texas Artisans and Artists Archive, Bayou Bend
713.353.1545 | mjjohnson@mfah.org
Leslie Rahuba, project associate, William J. Hill Texas Artisans and Artists Archive, Bayou Bend
713.800.5390 | lrahuba@mfah.org
Carolann Madden, project assistant, William J. Hill Texas Artisans and Artists Archive, Bayou Bend
713.353.1545 | cmadden@mfah.org