Contact the Hirsch Library
Contact the Hirsch Library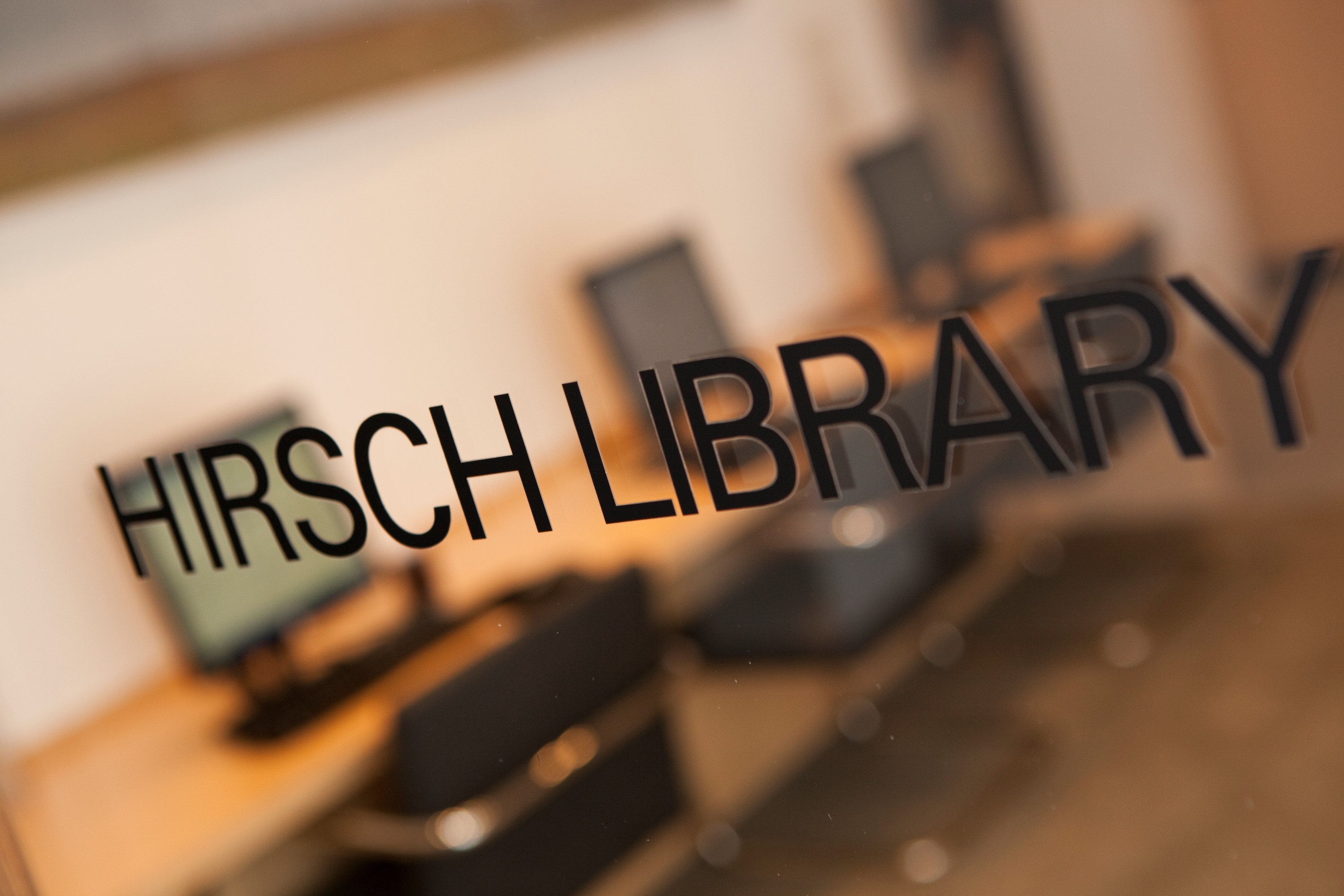 Street Address
1001 Bissonnet Street
Houston, Texas 77005
Mailing Address
P.O. Box 6826
Houston, Texas 77265-6826
Phone 713.639.7325
Fax 713.639.7795
Email hirsch@mfah.org
Reading Room Hours
Tuesday, Wednesday, Friday
10 a.m. to 5 p.m.
Thursday
10 a.m. to 9 p.m.
Saturday
12 noon to 5 p.m.
Sunday: Closed.
Monday: Closed to visitors. Service by phone or email is available.
The library is also closed the Thursday evening and Saturday of holiday weekends.
Staff
The Hirsch Library and Powell Library offer a range of expertise. Contact individual staff members below, or email hirsch@mfah.org with general inquiries.
Library Administration
Jon Evans, chief librarian, Hirsch Library
713.639.7393 | jevans@mfah.org
Margaret Culbertson, Kitty King Powell librarian, Powell Library
713.639.7326 | mculbertson@mfah.org
Information Services
Rebekah Scoggins, public service and instruction librarian, Hirsch Library
713.353.1510 | rscoggins@mfah.org
Helen Lueders, library assistant, Powell Library
713.353.1542 | hlueders@mfah.org
Cataloging & Technical Services
Katie Bogan, library assistant, stacks management and administration
713.639.7355 | kbogan@mfah.org
Shannon O'Quinn, library assistant, acquisitions
713.639.7327 | soquinn@mfah.org
Sunyoung Park, metadata librarian
713.639.7322 | spark@mfah.org
Joel Pelanne, technical services librarian
713.353.1511 | jpelanne@mfah.org
Diane Sandberg, library assistant
713.639.7392 | dsandberg@mfah.org
Sarah Stanhope, managing catalog librarian
713.639.7394 | sstanhope@mfah.org
Jason Valdez, collections strategy librarian
713.353.1566 | jvaldez@mfah.org
Michelle Johnson, project manager, William J. Hill Texas Artisans and Artists Archive, Bayou Bend
713.353.1545 | mjjohnson@mfah.org
Carolann Madden, project assistant, William J. Hill Texas Artisans and Artists Archive, Bayou Bend
713.353.1545 | cmadden@mfah.org
Leslie Rahuba, project associate, William J. Hill Texas Artisans and Artists Archive, Bayou Bend
713.800.5390 | lrahuba@mfah.org