Displays at the Powell Library
Displays at the Powell Library
Three times a year, the Powell Library presents a display of rare books on changing subjects. The displays often include related objects from the Bayou Bend Collection. The current display can be viewed on the second floor of the Lora Jean Kilroy Visitor and Education Center at Bayou Bend during the library's hours of operation.
On View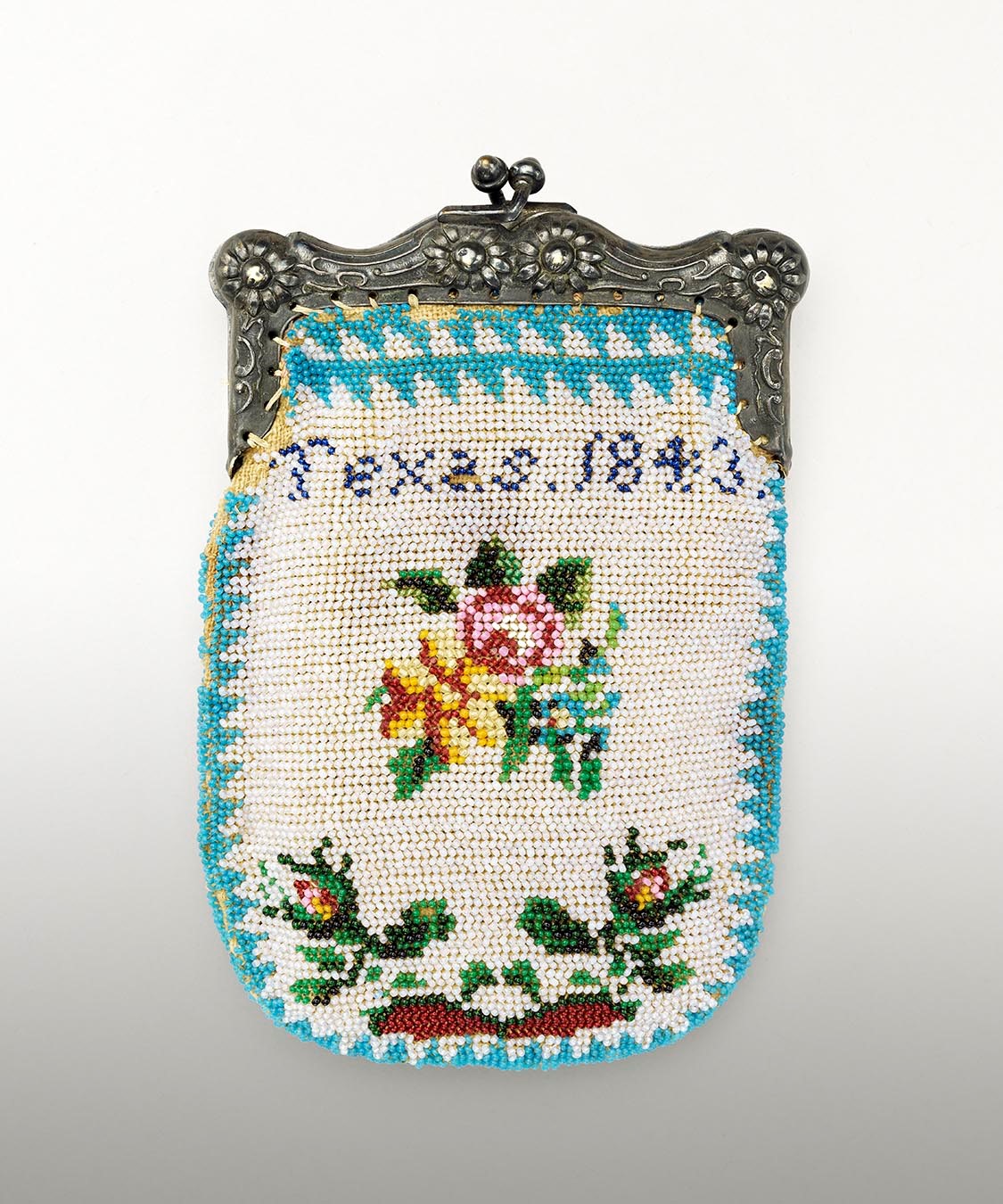 Houston Artists of the 19th Century in the William J. Hill Texas Artisans & Artists Archive
September 28, 2018–January 6, 2019
This display highlights Houston painters, photographers, and silversmiths of the 19th century, as well as handwork and needlework. The creators of many 19th-century Texas artworks are unknown, and even when an artist's name can be determined, information about their life and creative output can be sparse and difficult to locate.
Bayou Bend's William J. Hill Texas Artisans and Artists Archive unites documents and resources hidden in collections across the state to enable researchers to learn more about these artists and their world and gain a better understanding of their achievements. Named for the late Houston philanthropist and collector William J. Hill, the archive is intended to facilitate research and appreciation of Texas art and decorative arts. More than 100,000 records are now online, and the collection continues to grow.
Previous Displays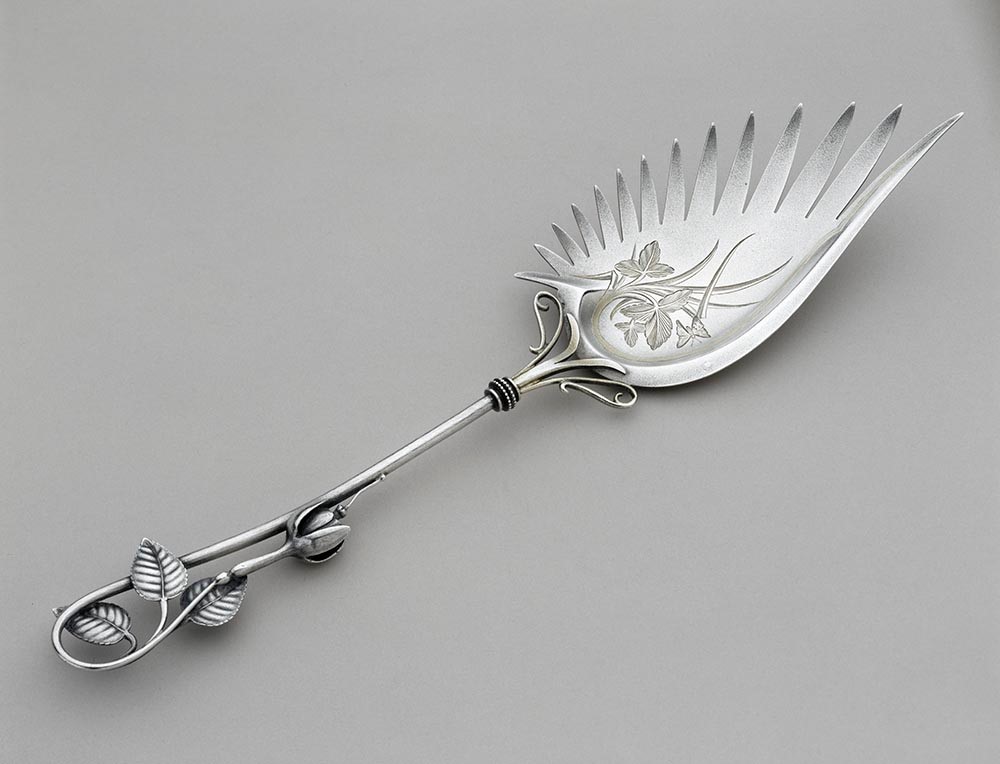 Complexity and Civility:
American Victorian Dining Silver in the Bayou Bend Collection
May 15–September 8, 2018
The Victorian era encompasses the reign of Queen Victoria from her accession to the throne on June 20, 1837, until her death on January 22, 1901. British design and culture continued to influence America during this era in spite of American political independence. The display at the Powell Library focuses on silver cutlery that was made or sold in America, and reflects trends in dining, etiquette, and design in a uniquely American way. Design and etiquette books that fostered the creation and use of such objects are also featured.
Americans had imported much of their silver from abroad until the Tariff of 1842 imposed heavy taxes on imported goods and led to an increased focus on American silver production. American manufacturers looked to European design trends, often taking the form of various "revivals" of past styles including Rococo, Classical, and Egyptian.
Economic trends fostered the growth of a middle class eager to outfit their homes with furnishings that could project their status in the world. Etiquette books proliferated to help guide their readers through the formalities of social engagement, in which dining took on a major role.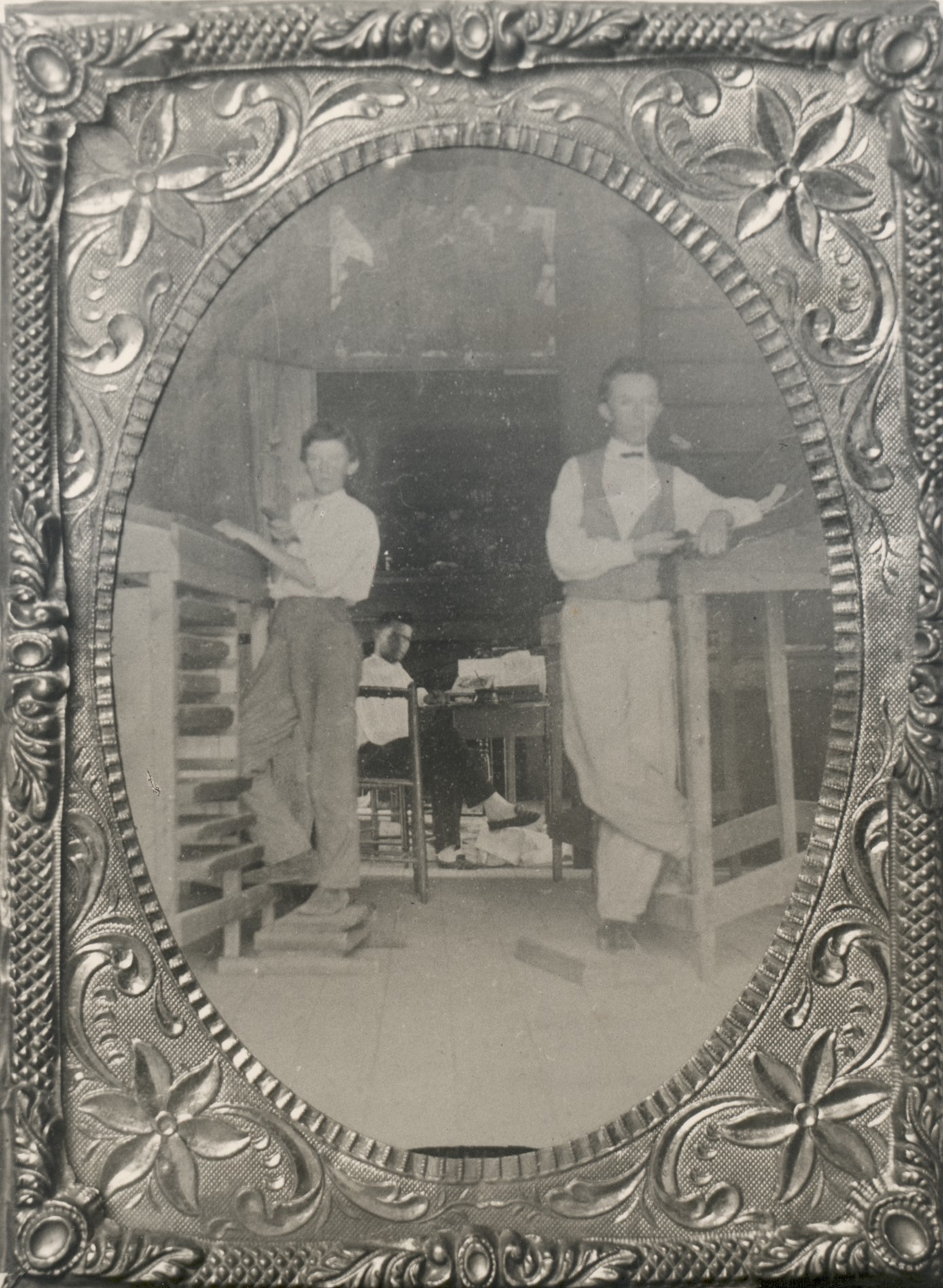 Printed and Bound in Texas: Selections from the Powell Library's Hogg Family Collection
February 23, 2017–May 14, 2018
Printing in Texas began on February 22, 1817, with a document printed by Samuel Bangs. Traveling as a printer for Francisco Xavier Mina's expedition to Mexico, Bangs printed a manifesto for Mina using a portable printing press during a stopover on Galveston Island. Pamphlets, proclamations, proceedings and ephemera were characteristic of early Texas printed material through the 1820s, as entrepreneurs struggled to establish a permanent printing press on the sparsely populated colonial frontier. By the mid-1830s, printing presses across the state were issuing successful newspapers throughout the newly christened Republic of Texas. Shortly thereafter, these same enterprises offered bookbinding, stationery, and job printing, firmly placing printing among Texas's bourgeoning trades.
Many well-known Texans engaged in printing during the 19th century. In 1835, Gail Borden Jr., along with his brothers, started the Telegraph & Texas Register at San Felipe. In the 1850s, Texas legislator John Henry Brown served as editor for newspapers in multiple Texas counties before writing several books on Texas history. In the mid-1860s, Governor James S. Hogg worked his first job as a typesetter for The Texas Observer, and it is Governor Hogg's own collection from which this selection of printed material was chosen.