MFAH Speakers Bureau
MFAH Speakers Bureau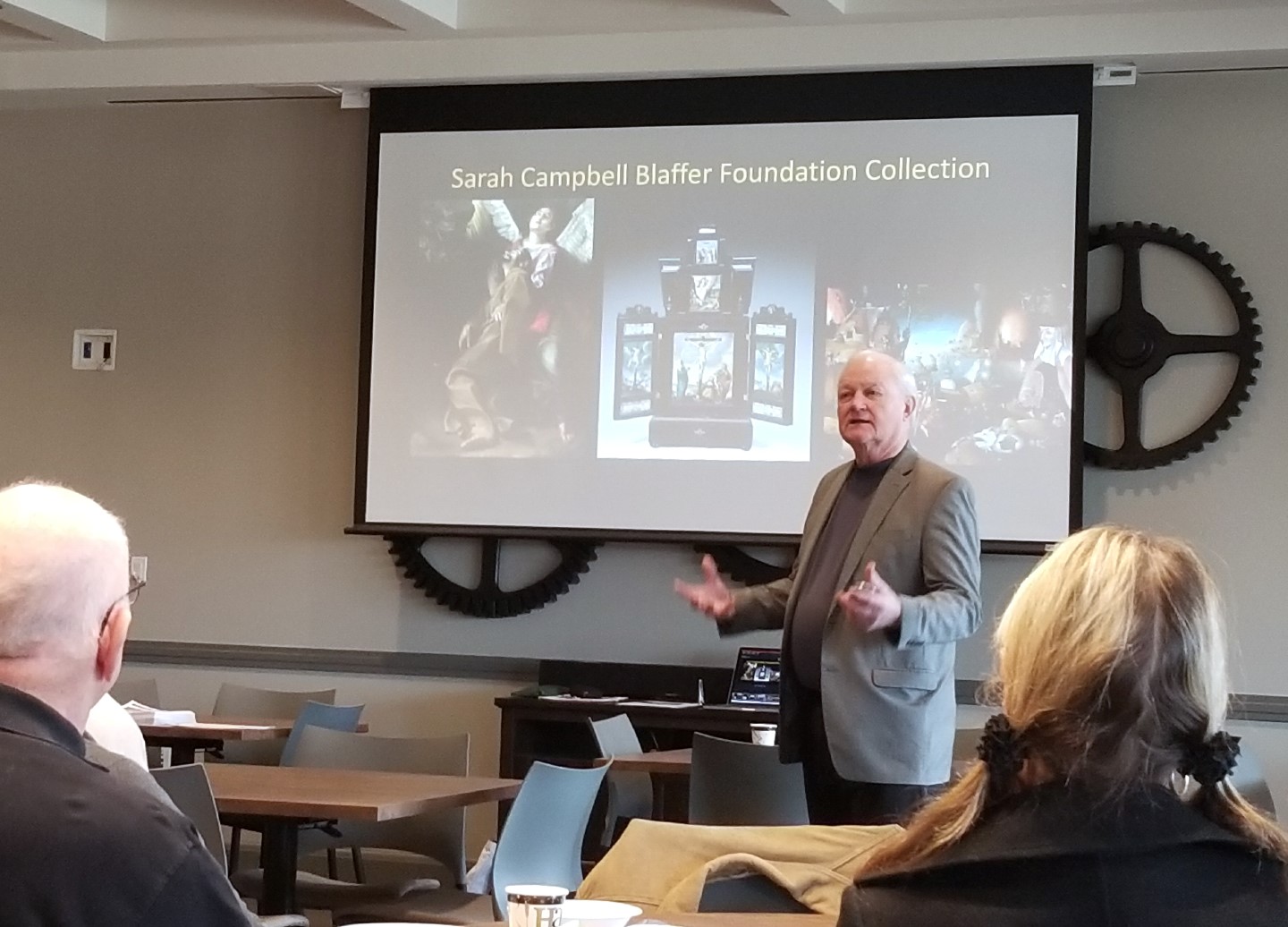 Discover more about the treasures and wonders of the renowned Museum of Fine Arts, Houston. Schedule a Speakers Bureau presentation for your group today!
When you book a free talk from the MFAH Speakers Bureau, a trained volunteer ambassador visits your group with a customized experience. The speaker can provide general Museum information; offer a glimpse of current and future exhibitions; cover a specific area of interest; and/or immerse you in an exciting journey through the Museum's expansive art collections. These presentations are designed for adult audiences!
Groups that may be interested in scheduling a free session from the MFAH Speakers Bureau include:
alumni associations
community centers
clubs, chapters, and other professional organizations
religious organizations and church groups
senior groups
and more!
► For additional information or to book a presentation, email speakersbureau@mfah.org or call 713.353.1555.
The MFAH Speakers Bureau is organized through the Guild, the Museum's volunteer organization.