MFAH Book Club Tours
MFAH Book Club Tours
This is where art and literature meet! Designed for established book clubs—whether formal or informal groups—the MFAH Book Club links works of literature to works of art at the Museum of Fine Arts, Houston.
The MFAH Book Club presents three selections per year. Each book:
Is featured for a four-month period in the fall, spring, and summer
Is accompanied by a downloadable discussion guide to facilitate group discussions
Culminates with a docent-led tour at the Museum, scheduled in advance (see below)
Summer 2017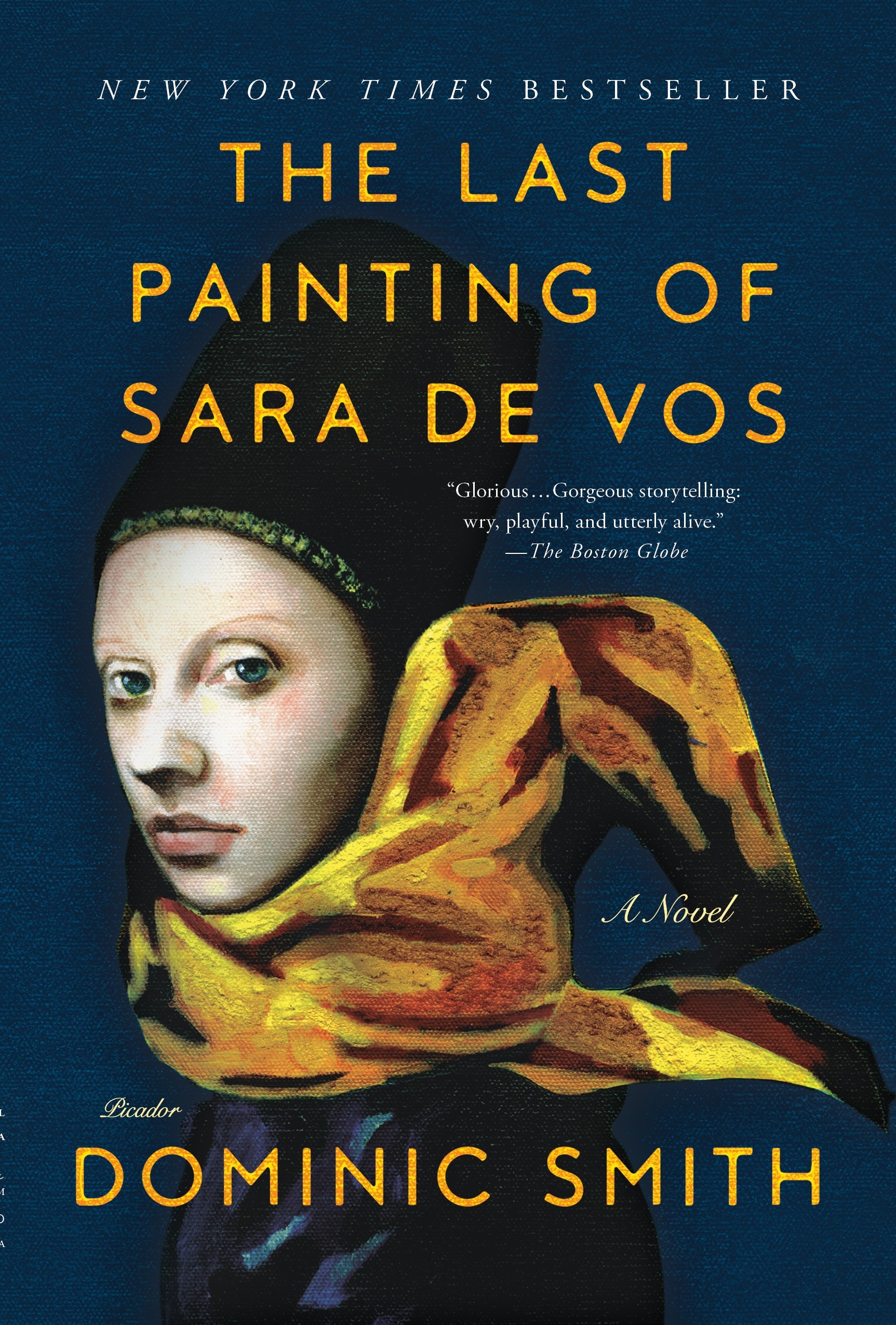 The summer 2017 selection for the MFAH Book Club is The Last Painting of Sara de Vos by Dominic Smith, a New York Times best seller and New York Times Book Review Editors' Choice.
Tours: June 1–September 30, 2017
Download the discussion guide
How to Participate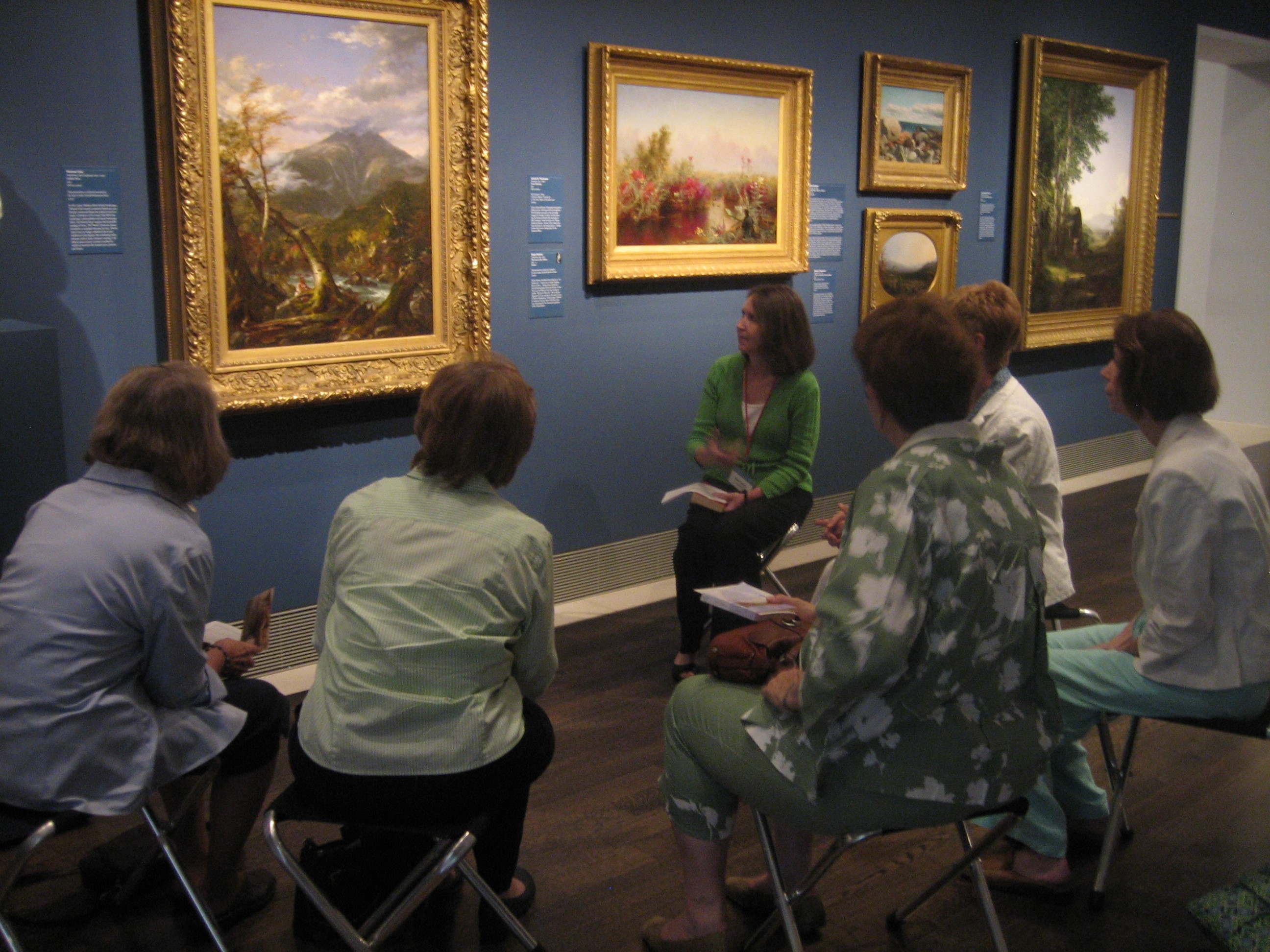 Pick the approach that works best for you and your schedule.
Not already part of a book club? Here's how to partipate on your own!
Read the book at your own pace! MFAH Book Club selections are sometimes available as audiobooks via services such as Audible, or through apps that use your public library card for free audio, such as Overdrive.

Become a part of our Goodreads online discussion group. You can sign in with your Facebook account, or create your own Goodreads account. Discussion questions for the current book club pick are posted every other week, but feel free to pose questions of your own.

Enhance your experience by visiting the Museum and taking a free drop-in tour related to the themes of the book. Dates are forthcoming for drop-in tours related to The Last Painting of Sara de Vos.
Part of a book club or other group of six or more people? Here's how to participate with your group!
Read the book. Most MFAH Book Club selections may be purchased at the MFA Shop, where Museum members receive a discount. Reading copies are also available in the Museum's Kinder Foundation Education Center and at the Museum's Hirsch Library.
Download the discussion guide to facilitate your conversation. This guide features questions about the book and select artworks on view at the MFAH.
• Download the Discussion Guide for "The Last Painting of Sara de Vos"

Request a docent-led tour by e-mailing bookclub@mfah.org—a minimum of 3 weeks in advance—with the following information:

• The name of your group and number of participants
• The primary organizer's name, telephone number, and e-mail address
• Your preferred date and time for your tour (see below for tour availability)

Tours related to The Last Painting of Sara de Vos are available between June 1 through September 30, 2017.

Choose from the following days and times:

Tuesdays, 2 p.m. or 3:30 p.m.
Wednesdays, 2 p.m. or 3:30 p.m.
Thursdays, 10:30 am, 3:30 p.m., or 6:30 p.m.
Sundays, 2 p.m. or 3:30 p.m.

Note: If your group meets on a specfic day and/or time not listed above, please e-mail bookclub@mfah.org with a request, which we will try to accommodate.
Look for a confirmation e-mail, within 5 business days, with information about when and where to meet the docent at the Museum.
Questions? E-mail bookclub@mfah.org
What to Expect on an MFAH Book Club Tour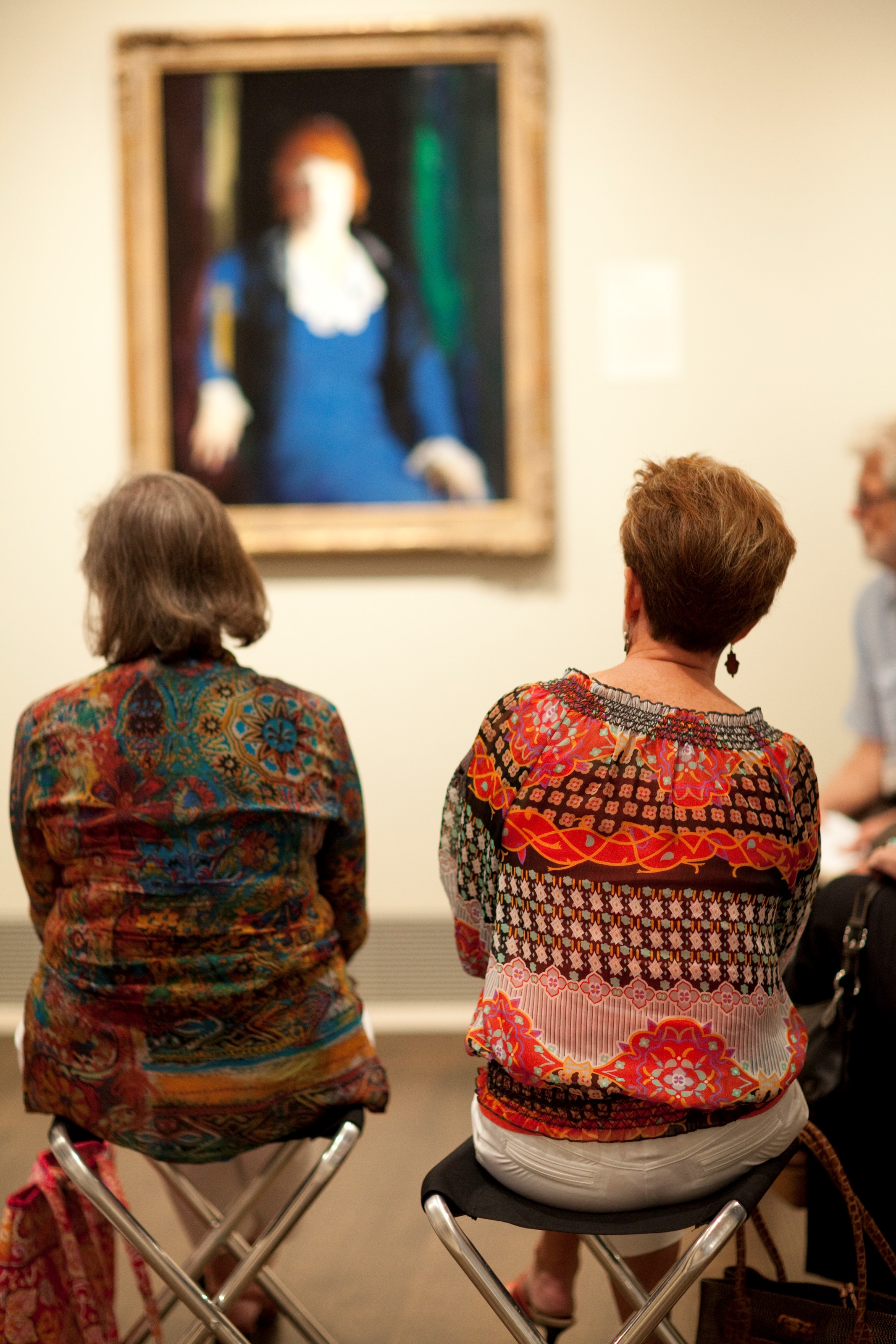 • MFAH Book Club tours are free for MFAH members and free with general Museum admission for nonmembers.
• Tours last approximately 1½ hours.
• Camp stools are provided for seating.
• Docents facilitate tours, selecting several artworks on view at the Museum that they feel best connect with aspects of the featured book.
• Excerpts from the book are a vital component of these discussion-based tours, so we encourage you to bring your copy of the book along.
• Expect lively discussion of the book and artworks!

Past Selections

Since the MFAH Book Club's inception, the Museum has featured a wide range of fiction and nonfiction picks. Though tours are not offered for these past selections, discussion guides are available here.
The MFAH Book Club receives generous support from Aggie and Joe Foster.
All Learning and Interpretation programs at the Museum of Fine Arts, Houston, receive endowment income from funds provided by the Louise Jarrett Moran Bequest; Caroline Wiess Law; the William Randolph Hearst Foundation; The National Endowment for the Humanities; the Fondren Foundation; BMC Software, Inc.; the Wallace Foundation; the Neal Myers and Ken Black Children's Art Fund; the Favrot Fund; and Gifts in honor of Beth Schneider.