Members Travel
Members Travel
Enrich your Museum experience with exclusive travel opportunities. Excursions for MFAH members offer a unique way to connect with fellow art enthusiasts while exploring the globe. These trips are created with your love of art, exploration, and discovery in mind.
Questions? Contact membertravel@mfah.org or Andrew Edmonson at 713.639.7551.
Past Tours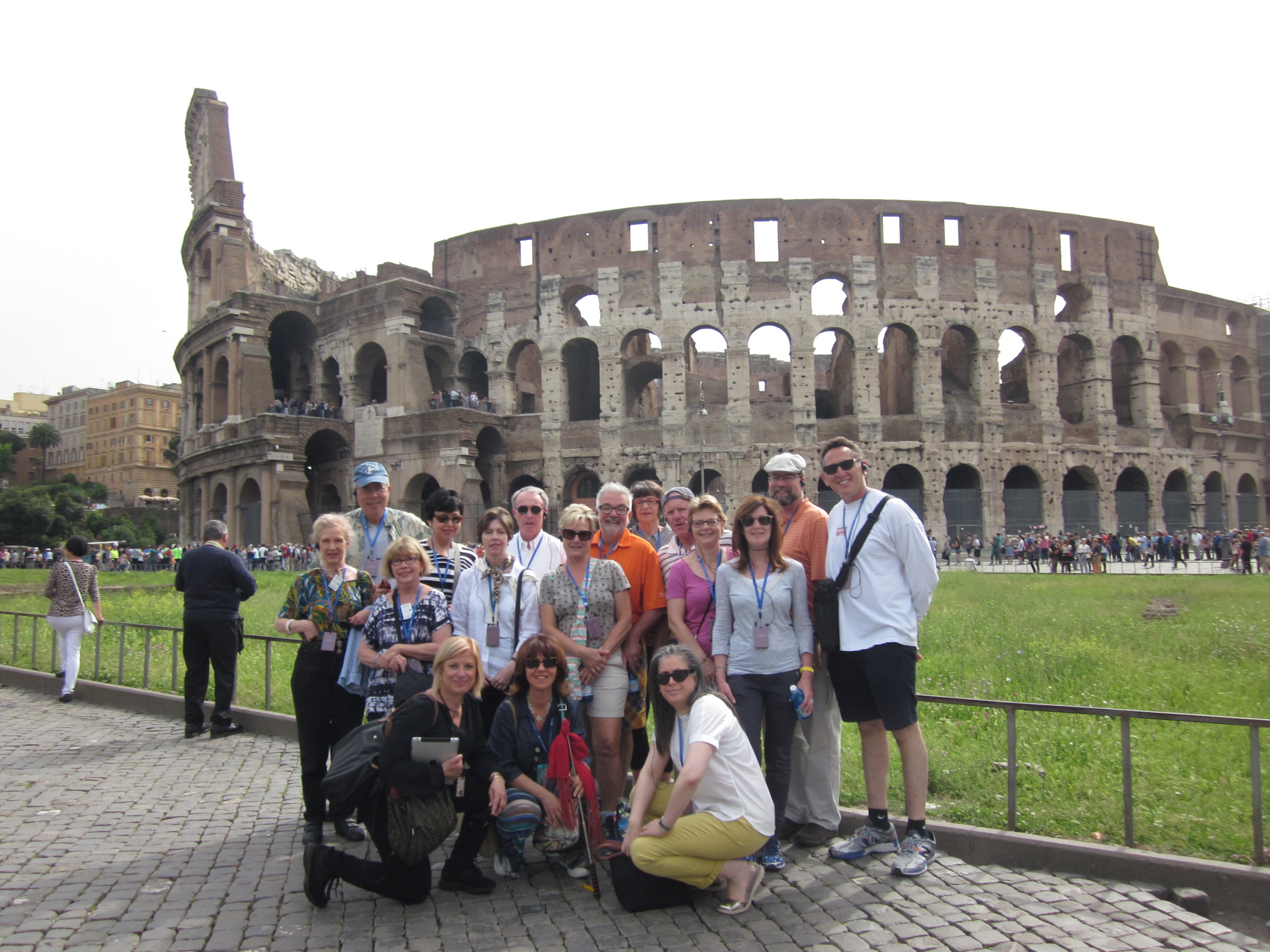 The Baltic's Amber Coast
Members traveled in the unforgettable splendor of Sea Cloud II from Saint Petersburg to Copenhagen. Highlights included the captivating mix of medieval and modern in the port cities of Scandinavia and the Baltic; a private concert in the restored Saint Nicholas Church in Tallinn, Estonia; and Stockholm's Court Theater at the Royal Castle of Drottningholm.
Italy
On this trip with Rice University's Traveling Owls, Museum members enjoyed a memorable excursion through Italy, a land rich in history, culture, and art. Accompanied by curator Christine Gervais, members traveled from the breathtaking Amalfi Coast, to Rome—the Eternal City—and then on to the Umbrian and Tuscan countryside, and ultimately to the Venice Biennale.
Los Angeles
In the dynamic city of Los Angeles, members visited incredible museums, galleries, and outdoor spaces. This tour included a private tour through James Turrell: A Retrospective at LACMA; guided tours of the Hammer and J. Paul Getty museums; and exclusive visits to some of L.A.'s world-renowned galleries.
Philadelphia
An unforgettable tour of Philadelphia combined some of the city's best-known treasures and best-kept secrets. Kaylin Weber, the Museum's assistant curator of American painting and sculpture, accompanied the group on visits to the Barnes Foundation, Philadelphia Museum of Art, Winterthur, and more.
Sicily
Seductive Sicily, stepping stone between Europe and North Africa, bears traces of many civilizations, from Phoenicians and Greeks to Romans, Arabs, and Normans. Aboard the luxurious Sea Cloud II, members departed Naples and sailed to Palermo's Regional Gallery; a majestic Gothic-Catalan palazzo; and an exclusive reception at the sumptuous Palazzo Gangi. A high point of the trip was Syracuse, with a special welcome and private tour by the aristocratic owner of a Baroque palazzo.
Washington, D.C.
Members traveling to Washington, D.C., toured many hidden gems. Highlights included a greeting at the U.S. Department of State diplomatic reception rooms; a guided tour of the National Mall by William Lecky, architect of the Korean War Veterans Memorial; and a studio tour of Emilie Brzezinski's contemporary work.