Visiting Tool Kit for Families
Visiting Tool Kit for Families
Tips for Making Your Visit Enjoyable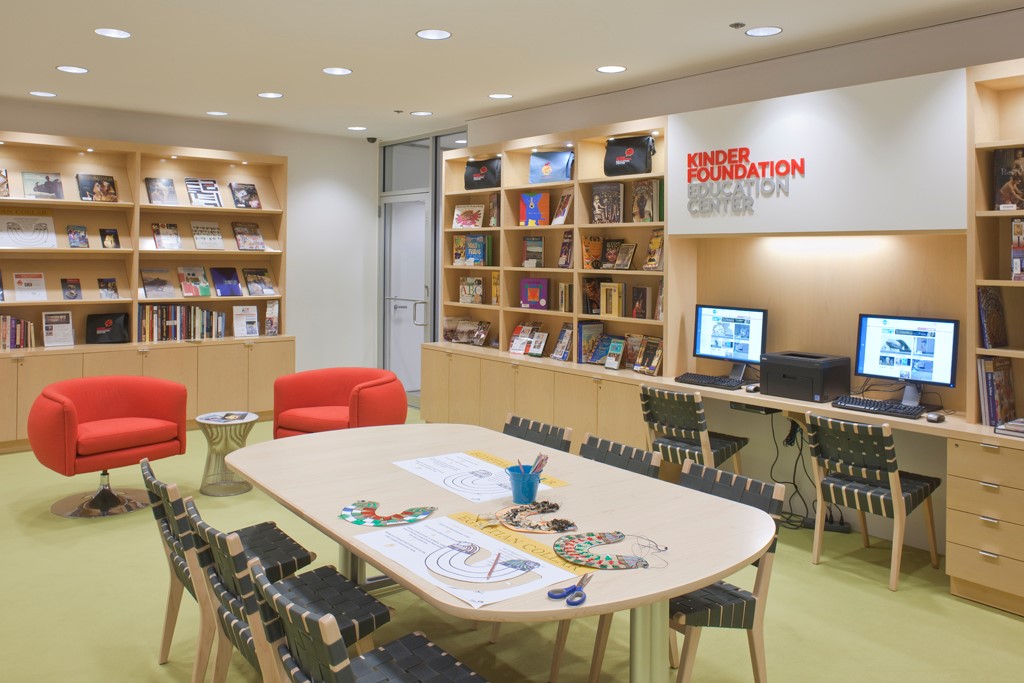 Did you know about free and discounted Museum admission for children?
Children 12 and younger receive free admission every day. Ages 18 and younger are admitted free on Saturdays and Sundays with any Texas public library card. More information about admission prices.
How do I get there and where do I park?
Look here to find details about parking locations and to get directions to the Museum.
Is it okay to bring a stroller?
Yes, strollers are allowed at the MFAH. The easiest way to enter the Museum with a stroller is to park in the Visitors Center Parking Garage and use the elevators to enter the Audrey Jones Beck Building. Visitors may drive their vehicles into the porte cochere entrance, parallel to Main Street, to enter the Beck Building and then park in one of the designated Museum lots. The Caroline Wiess Law Building is also accessible with a stroller; enter the west entrance door located off of Main Street.
Looking for a place to eat?
The MFA Café is located in the Beck Building. You may also visit a selection of daily food trucks in the parking lot adjacent to Cullen Sculpture Garden. If you brought your own food and drinks, feel free to eat them in the Sculpture Garden. More Info
Looking for a place to sit in the galleries?
Lobby seating is available in both buildings if you need a place to sit during your visit. There is also seating available in various galleries throughout the Museum. You are welcome to sit on the floor in the galleries as you explore art together.
If you need a change of pace, visit the Kinder Foundation Education Center where there is comfy seating and soft carpet. Families can check out family packs, designed by education staff to enhance a visit, borrow a book, especially chosen to inspire connections to works of art, and discover activities to make the MFAH a part of your home.
Need to find a restroom?
Restrooms are located on every level of the Beck Building and on the lower level and 1st floor mezzanine of the Law Building. Baby-changing stations are available in most restrooms.
Traveling between buildings?
You have two options:
Outside, walk outside the buildings using the crosswalk located on Binz.
Inside, walk through the Wilson Tunnel connecting the buildings. Artist James Turrell's installation artwork The Light Inside serves as a walkway between the Beck and Law buildings. To reach the Wilson Tunnel, go to the lower level of either building.
Museum Manners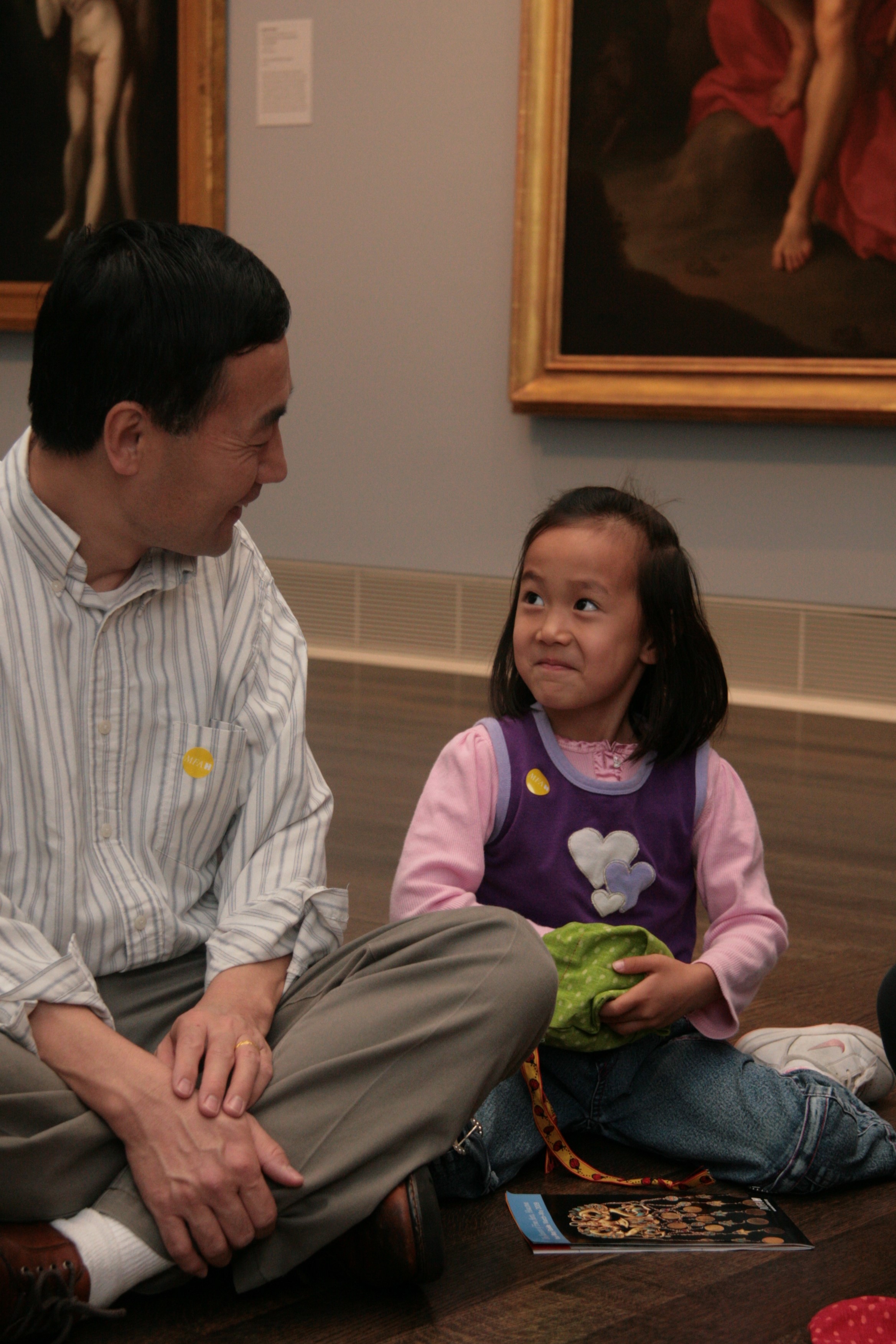 Adults: Please share these guidelines with your group prior to the visit so children understand the importance of protecting the art. This extra step is especially important for little ones who may be visiting for the first time. The list below is written so an adult can read it out loud to children.
Remember not to touch any works of art. When we look at art together, we stay at least two arms' lengths away to make sure the art is safe.
Do you know what "Museum Hands" are? Clasp your hands together behind your back. Watch me do it. When we walk in the Museum, we should walk with "Museum Hands," or you can hold my hand.
At the Museum, we will see guards wearing jackets. The guards have a very important job: to protect the art. They will remind us of these Museum manners if we forget.
When we want to look at a work of art or if we want to rest, we can sit on the floor or on a bench together. We should not lean against walls or display cases.
When we talk in the Museum, we need to use our inside voices.
When we are looking at art in the galleries, we need to stay together.
Remember not to run in the Museum.
If we want to take a break for a snack, we can go to the sculpture garden. No food or drinks are allowed in the Museum galleries.
Click here to download a printable copy of these Museum Manners to share with your child anywhere.
Looking Activities in the Galleries
Before your visit, print these looking activities. Then, bring them to the Museum to use in the galleries!