Guided Tours: Pre-K to 12th Grade
Guided Tours: Pre-K to 12th Grade
Docent-guided tours make cross-curricular connections while developing skills for looking at, describing art, thinking deeply and making connections to works of art. Students use inquiry, critical thinking skills, and close looking to explore the meaning of art in different cultures.
Guided tours are fully booked for the 2017–18 academic year. If you would like your school group to visit the Museum, please request a self-guided visit.
If you have any questions about guided tours, e-mail tours@mfah.org for more information.
Guided Tours for Ticketed Exhibitions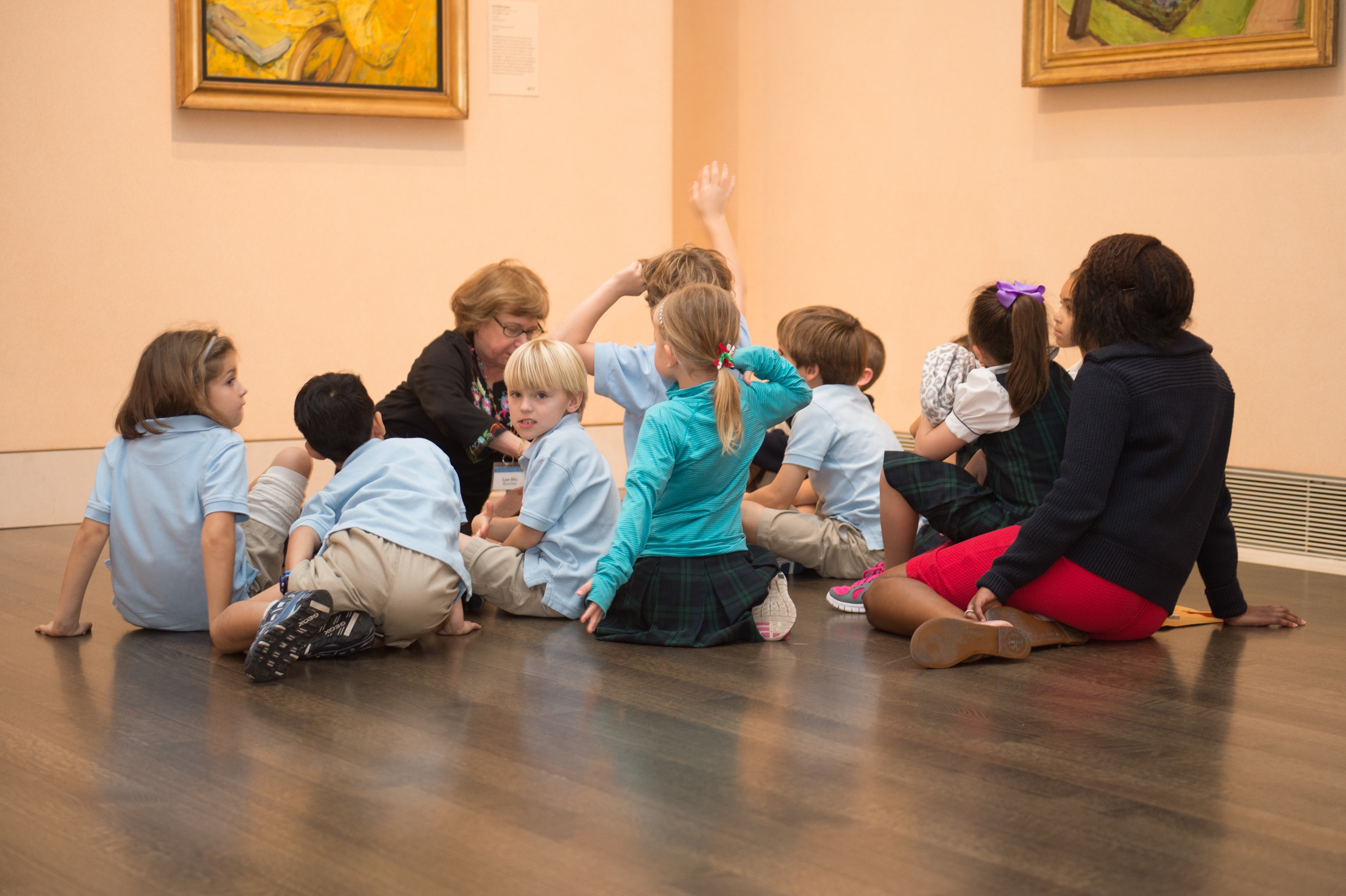 School groups receive discounted admission to ticketed exhibitions. Rates may vary depending on the exhibition. Payment must be received 7 days prior to the scheduled tour date. Acceptable forms of payment include credit card or check. Refunds cannot be issued.
How to Prepare for Your Visit
Please review the following important documents before your visit.
Tour FAQs
Includes information on where to drop off and park, and eat lunch, photography permissions, late arrivals, cancellations, and more.

Getting the Most Out of Your Museum Visit
Preparing your students for their Museum visit, being active in designing the visit, and reflecting back on the visit in the classroom maximize the experience for students' learning.
The MFAH School Tour program receives generous funding from ExxonMobil.


Additional support is provided by the Junior League of Houston, Inc.
All Learning and Interpretation programs at the Museum of Fine Arts, Houston, receive endowment income from funds provided by the Louise Jarrett Moran Bequest; Caroline Wiess Law; the William Randolph Hearst Foundation; The National Endowment for the Humanities; the Fondren Foundation; BMC Software, Inc.; the Wallace Foundation; the Neal Myers and Ken Black Children's Art Fund; the Favrot Fund; and Gifts in honor of Beth Schneider.