Homeschool Family Workshops
Homeschool Family Workshops
Overview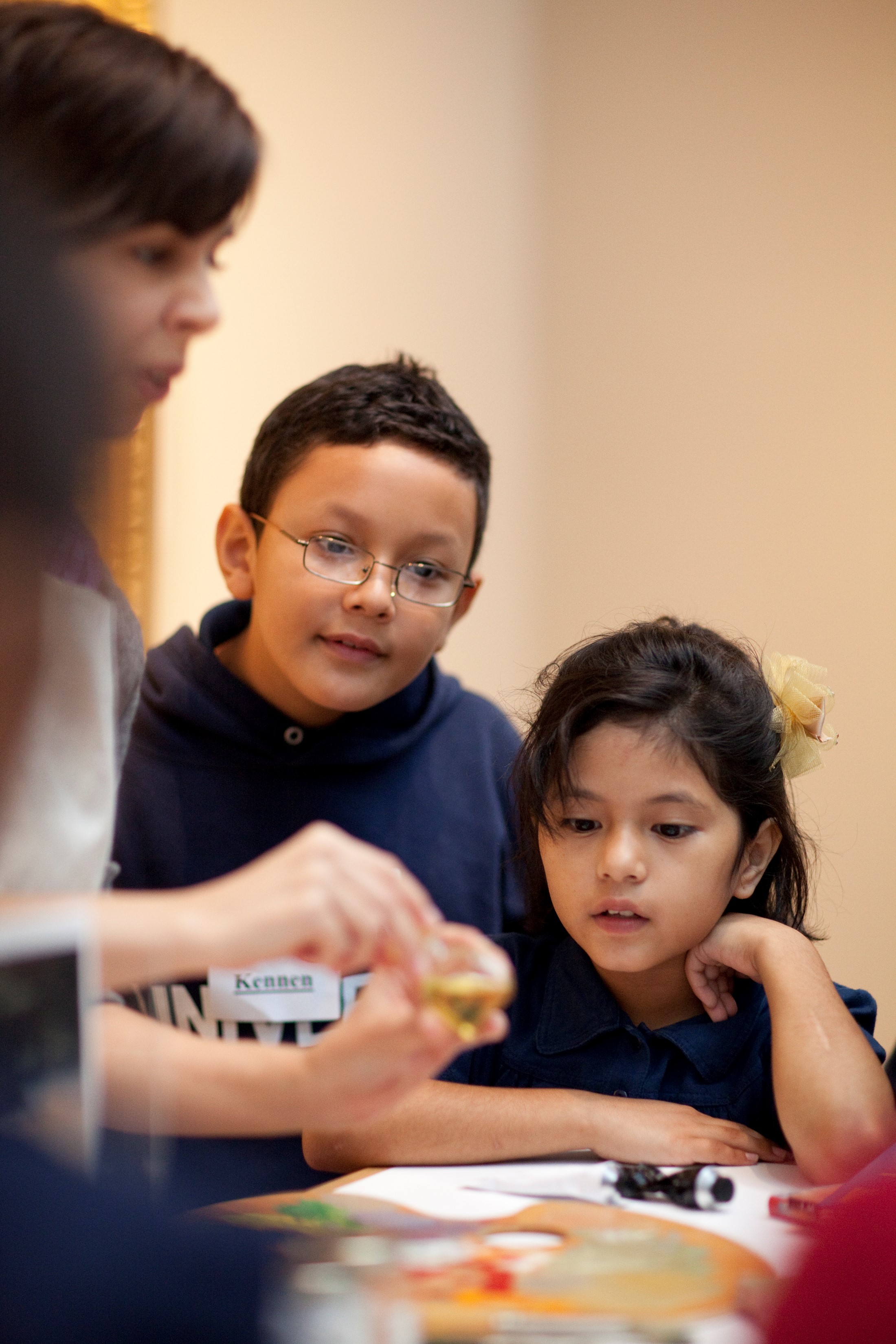 The Museum offers specially designed workshops for the entire homeschool family. Each workshop includes an interactive gallery tour with hands-on activities and group discussions, followed by an opportunity to create a related art project. This program encourages adults and children to work together. Families also receive materials to extend the lesson at home.
• Be sure to register in advance, as capacity is limited! Available only to homeschool families with children ages 6 and older. The Museum asks that there be one adult per three children.
• Limit of 6 tickets per family. If your family needs more than 6 tickets, please contact families@mfah.org to make arrangements.
Schedule
Workshops take place the second Tuesdays of selected fall and spring months.
Cost
At these family programs, adults and children participate together in the gallery and art-making experiences. No fee for children ages 3 and younger accompanying older siblings. Special pricing applies to workshops that focus on ticketed exhibitions.
Workshops in MFAH galleries & nonticketed exhibitions:
• $10 per participant ($8 for MFAH members)
Workshops in ticketed exhibitions:
• $15 per participant ($12 for MFAH members)
Registration Information
On the day registration opens for each workshop, sign up online and pay by credit card. If you are not able to register online, the workshop may be full: Call 713.639.7835 or email families@mfah.org to be placed on a waiting list.
If you are not able to attend the workshop you have signed up for, please call 713.639.7586 as soon as possible so that families on the waiting list may be contacted.
Questions? Contact families@mfah.org or 713.639.7586.

Visit mfah.org/homeschool for information about other programs and resources for homeschool families.