Events & Programs for Adults
Events & Programs for Adults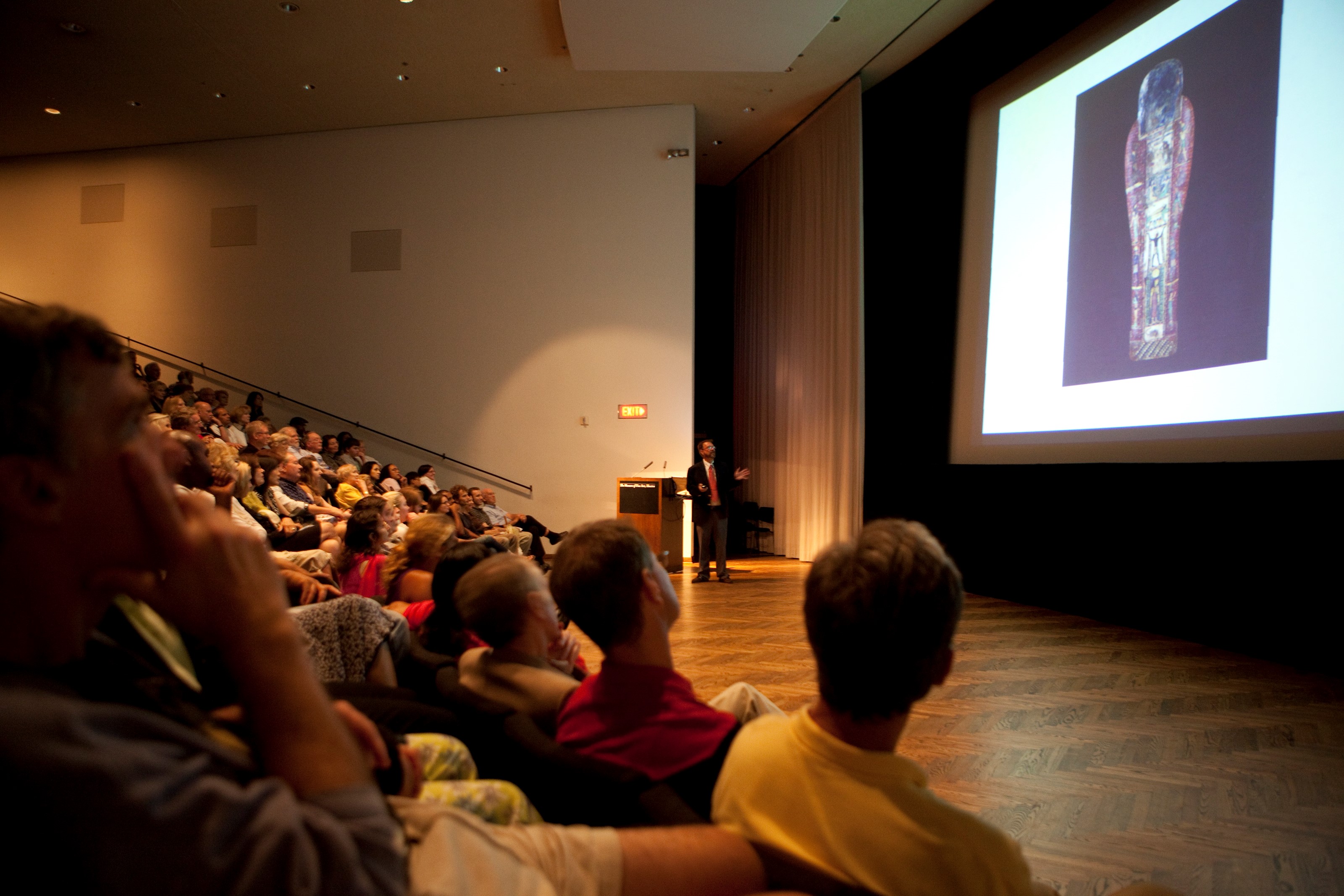 The Museum offers a wide range of lectures, concerts, readings, performances, symposia, films, workshops, and more throughout the year!
For many events, you may order tickets in advance. Pricing varies, and some programs are free. For specifics about each event, use the links below or visit mfah.org/calendar.
► Sign up for the Public Programs e-newsletter to receive announcements about programs for adults.
Curating "Prospect New Orleans"
Tuesday, June 25, 6:30 p.m.
Presented by Naima J. Keith, vice president of education and public programs at LACMA; and Diana Nawi, a Los Angeles–based independent curator
A Conversation with Artist Joyce Scott
Thursday, July 18, 6:30 p.m.
Presented by jewelry maker and sculptor Joyce Scott; and John Guess, Jr., executive director, Houston Museum of African American Culture
Design Workshop: Upcycled Embroidery
Saturday, August 3, 2 p.m.
Presented by curatorial assistant Marijana Rayl; and artist, designer, and Glassell Junior School instructor Jessica McMahon
Watch Online
Watch recordings of the Shartle Symposium lectures on Degas: A New Vision.
View videos here.