MFAH Films Overview
MFAH Films Overview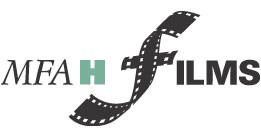 The film exhibition program at the MFAH offers moviegoers a unique venue for appreciating both classic and contemporary films. These screenings include premieres of significant new independent productions. Films are often presented within a theme that focuses on a certain country or region, a specific actor or director, or a particular topic. See the schedule of upcoming films.
In conjunction with the film screenings, the Museum frequently schedules appearances by media artists, critics, and scholars, whose perspectives add fresh insights.
The mission of the MFAH film department is to exhibit and promote film and other moving images as a fine and popular art to the broadest possible audience. In furtherance of its mission, the department's goals are to introduce and/or expose audiences to the genius of the moving image; to deliver state-of-the-art presentation; to respond to an evolving medium; to stimulate communication and/or dialogue through the shared experience of watching films and video on a big screen; and to inspire the next generation to value film and other screen arts.
Brown Auditorium Theater
The MFAH presents more than 200 screenings annually. The Museum is the oldest repertory cinema in Houston and has sponsored the exhibition of film since 1939. Brown Auditorium Theater, designed by renowned Bauhaus architect Ludwig Mies van der Rohe, opened in the mid-1970s and screenings have been presented continuously ever since.
This unique venue offers a superb movie-going experience with stadium seating, Dolby digital sound, and projection capabilities ranging from 35mm reel-to-reel to state-of-the-art digital formats. It was named Houston's "Best Place to See Vintage Flicks" by the Houston Press two years in a row. The Museum's film program has been honored by the Houston Film Critics Society and the Houston Cinema Arts Festival.
Celebrate at the Movies with MFAH Films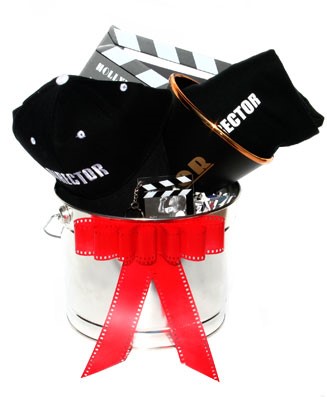 Make your next special event even more memorable by inviting your guests to join you. Brown Auditorium Theater is an acoustically pleasing venue, designed in the Bauhaus style, and is the perfect place to impress guests and enchant loved ones.

Select a screening from the MFAH film schedule as the backdrop to celebrate a birthday, anniversary, or other special occasion. For a $500 contribution, you will receive:
• Complimentary tickets for your entourage
• On-screen and verbal acknowledgments of your event
• A swag bag with unique, film-related items
For all the details, contact the MFAH film department at film@mfah.org or 713.639.7531.
Supporters of MFAH Films
Underwriting for the Film Department is provided by:
Tenaris
The Vaughn Foundation
Generous funding is provided by:
The Consulate General of Israel Houston
Nina and Michael Zilkha
American Turkish Association – Houston
Franci Neely
Carrin Patman and Jim Derrick
Mr. and Mrs. H. Bruce Sallee
Lynn S. Wyatt
ILEX Foundation
Consolato Generale D'Italia Houston
L'Alliance Française de Houston
Independent Media Arts Foundation
Ultimate Film Buffs
Ms. Lois Chiles and Mr. Richard Gilder
Mr. and Mrs. Murry B. Cohen
Mr. and Mrs. Sanford W. Criner, Jr.
Ms. Gail Merel and Mr. Christopher E. H. Dack
Carrin Patman and Jim Derrick
Mr. and Mrs. Richard B. Finger
Ms. Elizabeth Cruces and Mr. Vincent Flores
Mr. and Mrs. Meredith J. Long
Ms. Teresa J. McCanlies
Mr. and Mrs. Lowell Mower
Franci Neely
Ms. Augustine Reyes and Mr. Michael A. Olivas
Catherine and Cenk Ozdogan
Mr. and Mrs. H. Bruce Sallee
Mr. James H. Taylor
Mr. Christopher Gardner and Mr. Gary Tinterow
Ms. Melanie Gray and Mr. Mark Wawro
Mrs. Karen Fang and Mr. Andrew Wong
Lynn S. Wyatt
Nina and Michael Zilkha
Houston's Film Organizations
The MFAH wishes to acknowledge the following organizations in Houston, and beyond, as valued partners:
Aurora Picture Show
Houston Cinema Arts Society
14 Pews
Houston Film Commission
QFest
Rice Cinema
Southwest Alternate Media Project (SWAMP)
Sundance Cinemas Houston
Women in Film and Television, Houston
WorldFest Houston