Dora Maar Fellows in Residence
Dora Maar Fellows in Residence
June 2017
Ellen Driscoll's sculptures, drawings, and installations explore resource consumption and material lineage. Recent works include Night to Day, Here and Away, a mosaic commission for the Sarasota National Cemetery; Wraith for the Esther Massry Gallery in Albany, New York, in 2012; and Distant Mirrors, a floating archipelago of forms in the Providence River for six weeks in 2011. Driscoll has received fellowships and awards from the American Academy of Arts and Letters, Guggenheim Foundation, National Endowment for the Arts, and New York Foundation for the Arts, among others. Her work is included in major public and private collections such as the Metropolitan Museum of Art and the Whitney Museum of Art. She is chair of studio arts at Bard College.
June 2017
Florence Noiville is a journalist with Le Monde, where she works as foreign fiction editor. In 2013, Seagull Books published a collection of her Le Monde profiles including Saul Bellow, Don DeLillo, Carlos Fuentes, Nadine Gordimer, Milan Kundera, John le Carré, and Toni Morrison. At the same time, Noiville published a biography of Isaac B. Singer for which she received a Biography Award. She is the author of three novels: The Gift, Attachment, and A Cage in Search of a Bird; a trilogy called Love and its Pathologies; and a short text, half-essay, half-personal narrative about capitalism and its excesses. From 2007 to 2010, she hosted Le Monde des livres, a literary show on French TV. Her books have been translated into 14 languages.
June 2017
Melanie Noel is the author of a book of poems titled The Monarchs, and the forthcoming chapbook Try Me. Her poems have also appeared in Spiral, Volta, Weekday, THERMOS, La Norda Especialo, and in the anthology THE ARCADIA PROJECT. She co-curated APOSTROPHE, a dance, music, and poetry series; and curated IMPALA, a reading series that took place in her grandmother's car. She grew up in Oregon and lives in Seattle, where she is a gardener and teaches creative writing in a psychiatric hospital. She also teaches experiential outdoor workshops meant to invoke synesthesia.
May 2017
Carla Calargé is an associate professor of French and Francophone studies at Florida Atlantic University. She specializes in the Francophone Arab world and has published numerous articles on the literature and cinema of North Africa and the Near East. She coedited a special issue of the Cincinnati Romance Review on the work of Assia Djebar and is also coeditor of a collection of essays titled Haiti and the Americas. Calargé's book examining the cultural memorialization of the Lebanese civil war is slated for publication in 2017.
May 2017
Julie Iromuanya is the author of the novel Mr. and Mrs. Doctor, which is a finalist for the PEN/Faulkner Award, the PEN/Robert W. Bingham Prize for Debut Fiction, the Etisalat Prize for Literature, and the National Book Critics Circle John Leonard Prize for Debut Fiction. Iromuanya earned her BA at the University of Central Florida and her MA and PhD at the University of Nebraska–Lincoln, and she was a Herbert W. Martin Fellow at the University of Dayton in Ohio. She is an assistant professor in the creative writing MFA program at the University of Arizona.
April–May 2017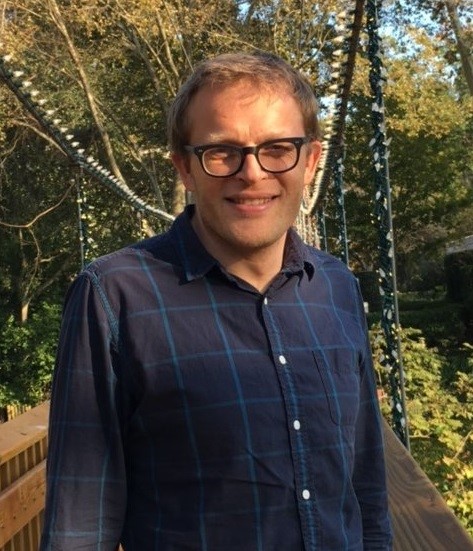 Jason Byrne is a filmmaker who has been strongly influenced by his background as an archivist. He received his MFA in film/video from the California Institute of the Arts. From 2008 to 2013, he worked as the audio-visual archivist for the United Nations Criminal Tribunal for Rwanda in Arusha, Tanzania. In 2010, he was named one of the "25 New Faces of Independent Film" by Filmmaker Magazine. Byrne was a fellow at the Macdowell Colony and the MFAH Core Program (2014–16). While in the Core Program, he was also an adjunct professor in film history at Rice University.
April 2017
Masha Hamilton is the author of five acclaimed novels, most recently What Changes Everything and 31 Hours, which the Washington Post called one of the best novels of 2009. In October 2013, she finished 16 months working in Afghanistan as director of communications and public diplomacy at the U.S. Embassy. She founded two world literacy projects: the Camel Book Drive and the Afghan Women's Writing Project. She is the winner of the 2010 Women's National Book Association award, presented "to a living American woman who derives part or all of her income from books and allied arts, and who has done meritorious work in the world of books beyond the duties or responsibilities of her profession or occupation."
March–April 2017
Michèle Longino, professor of French studies in the department of romance studies at Duke University, is an early modern scholar focused on the French Classical age, 1650–1700. She published Performing Motherhood: The Sévigné Correspondence. Her second book, on classical theater and orientalism in the context of French-Ottoman relations, Orientalism in French Classical Drama was awarded Honorable Mention for the MLA Scaglione Prize. Her recent research has focused on the genre of travel writing and Mediterranean travel accounts from the classical period, and resulted in her third book, French Travel Writing and the Ottoman Empire: Marseilles to Constantinople, 1650–1700. She is currently examining the fairy tales of Charles Perrault and the fables of La Fontaine, both 17th-century writers of the French classical period.
March 2017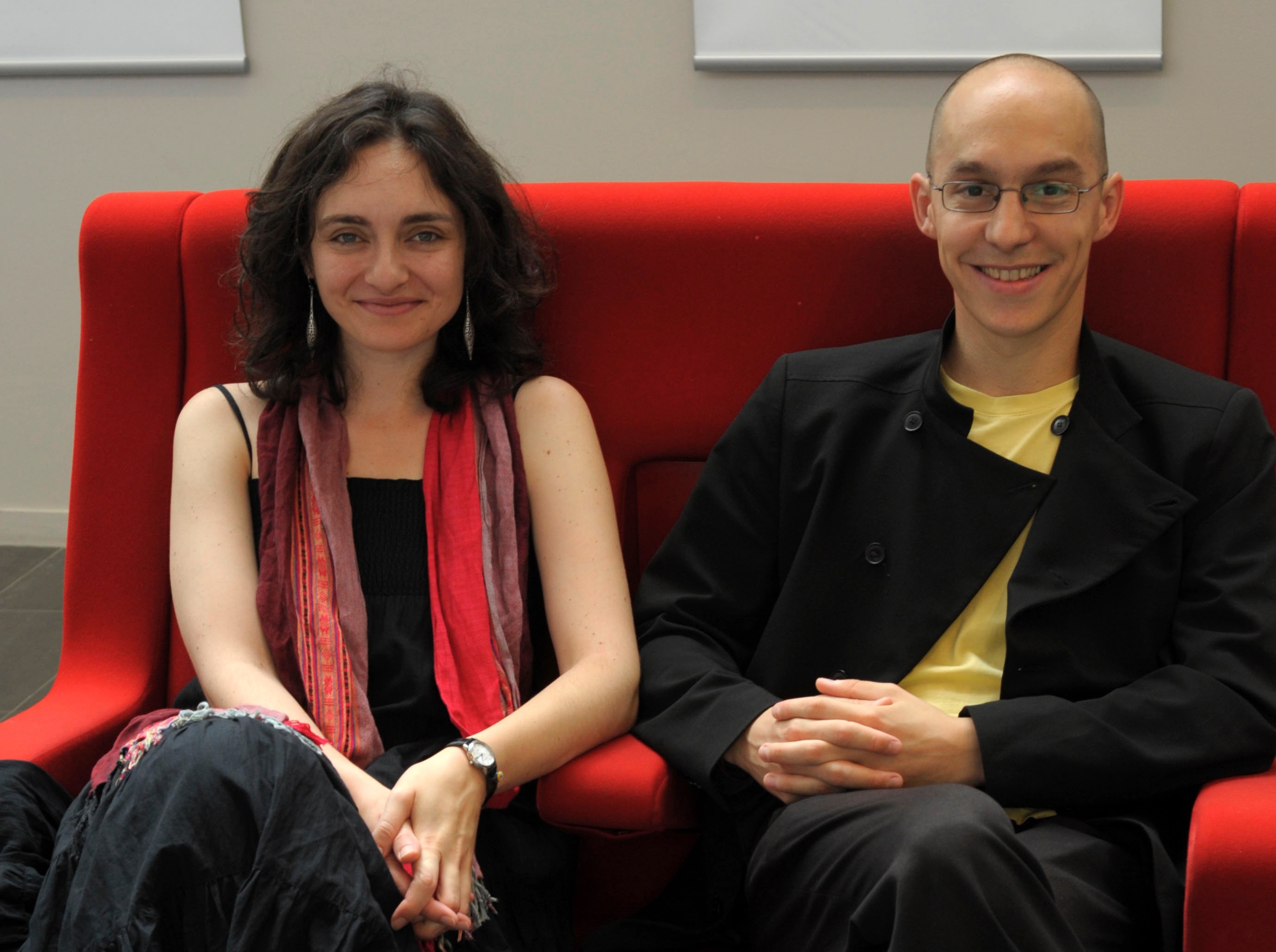 Çağla Zencirci & Guillaume Giovanetti directed several shorts in the 2000s before they completed their first feature film Noor (2012), shot in Pakistan thanks to the support of Moulin d'Andé-Céci, and MEDIA. The film, which premiered at the 2012 Cannes Film Festival in the ACID program, was invited to more than 100 festivals, awarded 15 prizes, and had a successful theatrical release in France in 2014. The duo completed their second feature film in Japan, Ningen (2013), developed in the Villa Kujoyama Residence in Kyoto, which premiered at Toronto in 2013 and was successfully released in theaters in France in 2015. The filmmakers are developing their third feature, Sibel, to be shot in Turkey.
March 2017
Adrianne Wortzel is a new media artist and writer. Support for her work includes grants from the New York Foundation for the Arts, National Science Foundation, Greenwall Foundation, Franklin Furnace Fund for Performance Art, NYS Council on the Arts, and the Robert Rauschenberg Foundation. Exhibition venues include the Asheville Art Museum, the Whitney Museum of American Art, Ars Electronica in Austria, and Modern Museet in Stockholm. Prior residency awards include Swiss Artists in Labs Award at the Artificial Intelligence Laboratory in Zurich, Eyebeam Atelier, and Scientists/Artists Research Collaborations at Los Alamos National Laboratory. Collections include the Whitney Museum of American Art. the Duke University Rare Book & Manuscript Library Electronic Literature Collection, and Moderna Museet in Stockholm.