Core Program Events
Core Program Events
Core events are added periodically, so check back for updates!
Send an e-mail to webeditor@mfah.org to be added to the Core mailing list.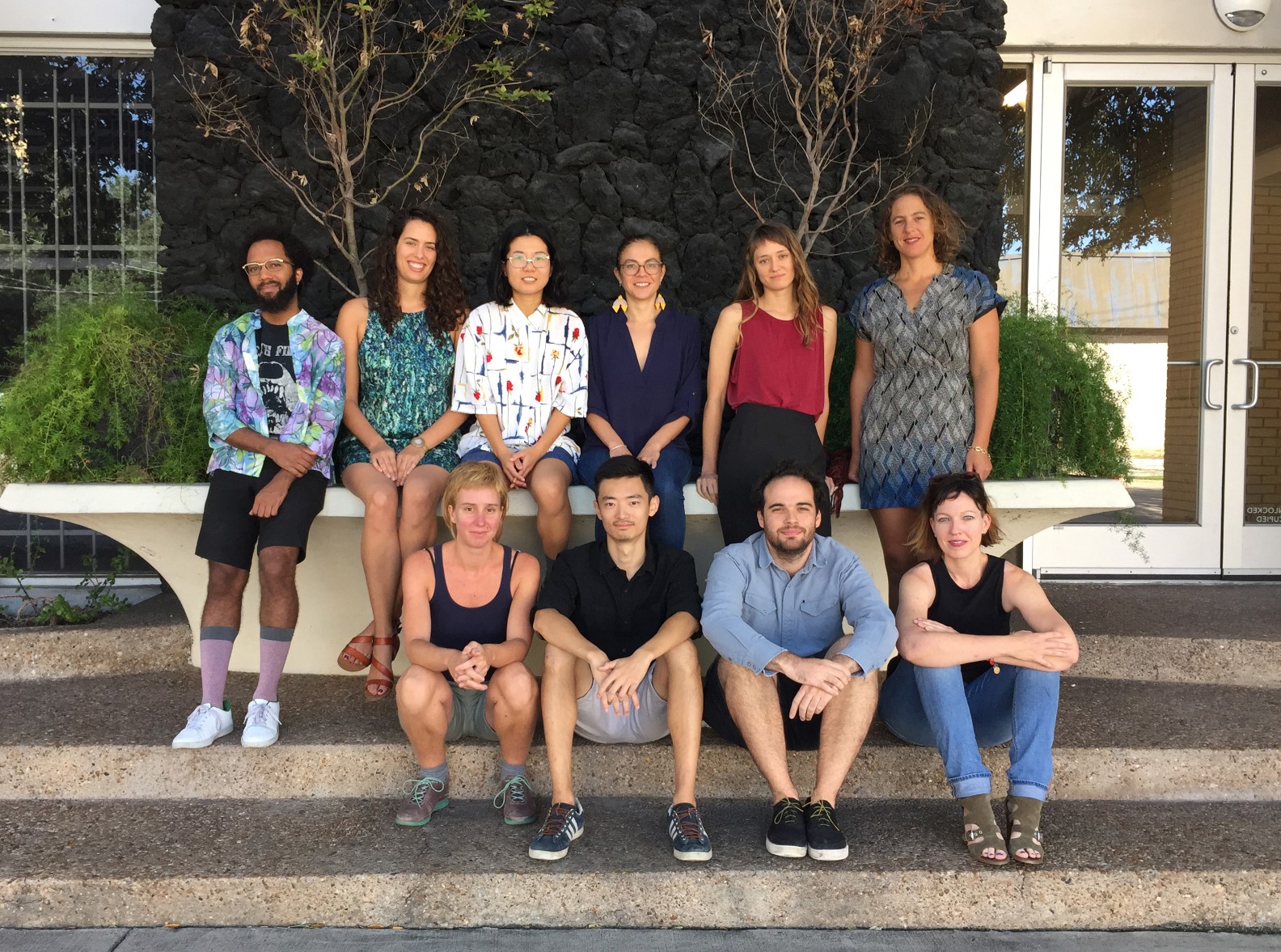 2018 Core Exhibition
April 19–May 12
Work by the Core Program's 2017–18 artists-in-residence
Location: Lawndale Art Center, 4912 Main Street
The 2018 Core Exhibition features work by artists-in-residence Maria Bang Espersen, Shana Hoehn, Devin Kenny, Yue Nakayama, Felipe Steinberg, Elizabeth Webb, and Peng Zuqiang. Core critics-in-residence Kate Green, Ruslana Lichtzier, and Laura Wellen contribute essays based on their independent research to the publication Core 2018, issued in conjunction with the exhibition.
Related Events
James Dean Pruner: Tell It to the Horses
Curated by critic-in-residence Laura Wellen
April 1–May 12
Bermac Arts Building, 4101 San Jacinto, 2nd floor
2018 Core Exhibition Opening Reception
Thursday, April 19, 6 p.m.
Lawndale Art Center, 4912 Main Street
The Dangerous Professors, Houston Edition
Curated by critic-in-residence Ruslana Lichtzier
May 3–27
Flatland Gallery, 1709 Westheimer
2018 Core Residency Films
Friday, May 4, 7 p.m.
MFAH Brown Auditorium Theater
2017–18 Lectures
Core Program lectures are open to the public. Admission is free.
All lectures take place in the American General Conference Room, mezzanine level, Audrey Jones Beck Building
Thursday, October 19, 7 p.m.
Speaker: artist Massa Lemu, assistant professor, sculpture and extended media, Virginia Commonwealth University
Thursday, November 9, 7 p.m.
Speaker: Krista Thompson, professor, art history, Northwestern University
Thursday, December 14, 7 p.m.
Speaker: Anne Ellegood, senior curator, Hammer Museum, Los Angeles
Presented in partnership with the Artadia Art & Dialogue program
Thursday, February 8, 7 p.m.
Speaker: Emily Jacir, artist and filmmaker
Thursday, April 12, 7 p.m.
Speaker: Yesomi Umolu, exhibitions curator, Reva and David Logan Center for the Arts at the University of Chicago
Thursday, April 26, 7 p.m. | CANCELED
Speaker: Mequitta Ahuja, artist
Thursday, May 10, 7 p.m.
Speaker: Stan Douglas, artist
In This Section