Peter Fischli and David Weiss: Büsi (Kitty)
—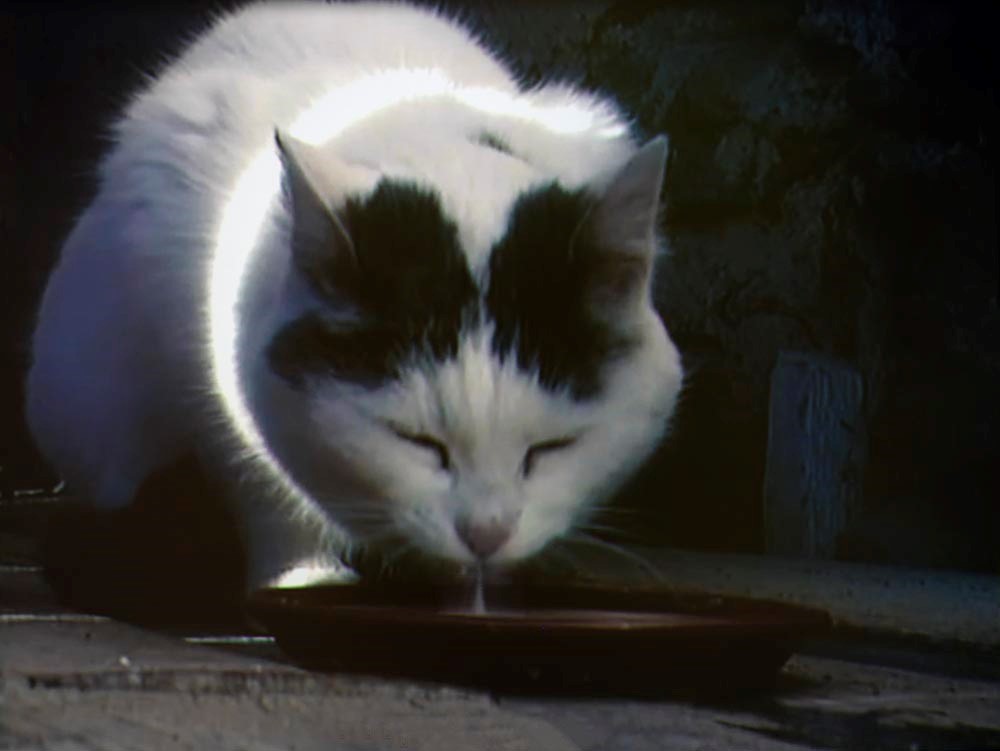 Swiss art duo Peter Fischli and David Weiss celebrated the sheer banality of everyday existence. They observed their world with bemused detachment, reveling in the mundane, the incomplete, and the absurd.
Büsi (which can be translated as Kitty) is a perfect example of the delight that Fischli (born 1952) and Weiss (1946–2012) discovered in the simplest of actions. Originally commissioned for display in New York City's Times Square, the video shows a house cat, filmed close up, lapping milk from a saucer, with light striking its fur to create a halo. The camera slowly moves in, giving the cat ever-greater monumentality. The cat looks up twice from the milk and ultimately stretches in contentment.
Years before videos of cats become a viral video genre, Fischli and Weiss recognized the appeal and amusement in watching felines be themselves. However, the duo was not out for cheap laughs. "Büsi was not made as a discussion about kitsch," Fischli said. "There was just something super-nice about this cat that we were attracted to."
Peter Fischli and David Weiss: Büsi (Kitty) | February 26–April 28, 2019