Degas: A New Vision
Degas: A New Vision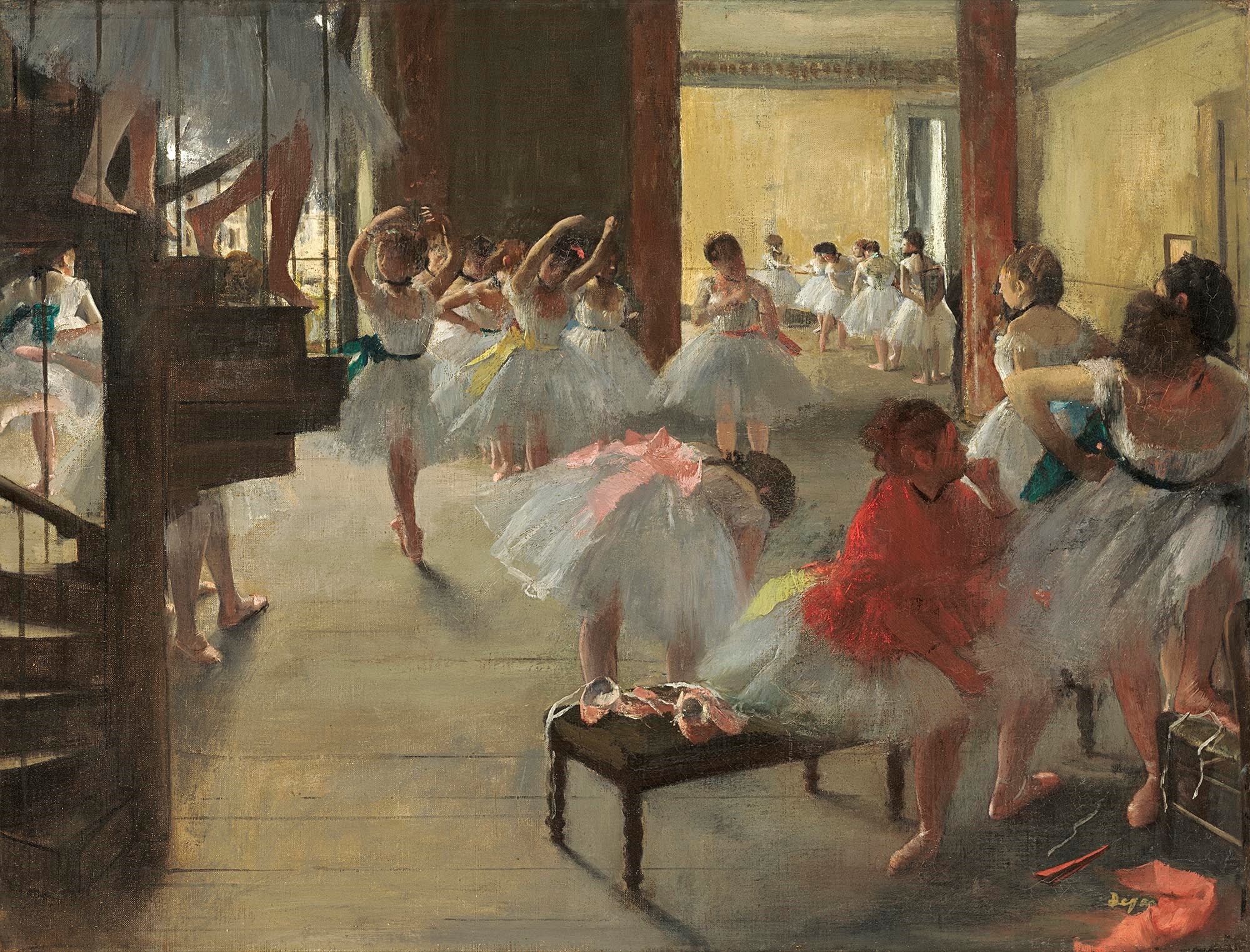 16 de octubre de 2016 al 16 de enero de 2017
Esta exposición presenta rótulos en español e inglés y también guías auditivas en ambos idiomas que se pueden alquilar.
Acerca de la exhibición
Degas: A New Vision ofrece el reconocimiento internacional más significativo de las tres décadas de trabajo de Hilaire-Germain-Edgar Degas (1834–1917). La reputación de este celebrado artista francés se ha centrado, a menudo, en sus imágenes relacionadas con el ballet; sin embargo, la rica, compleja y abundante obra de Degas se extiende durante toda la segunda mitad del siglo XIX y los primeros años del siglo XX.
El MFAH es la única sede en los Estados Unidos para esta exhibición, la cual reúne más de 200 trabajos de colecciones públicas y privadas alrededor del mundo. Degas: A New Vision muestra los intereses permanentes del artista a través de la pintura, el dibujo, los grabados, la escultura y la fotografía.
Desde la perspectiva de referencia internacional Degas, en 1988, la carrera del artista no había sido completamente evaluada. Esta exhibición llevó a un renacimiento del interés en Degas, con docenas de muestras enfocadas en los personajes individuales de su trabajo—las bañistas, las bailarinas, los jinetes, los retratos—o su influencia en otros grandes artistas. Degas: A New Vision, se beneficia de esa erudición y reúne una vez más el trabajo de Degas, ofreciendo una nueva mirada sobre el artista.
El MFAH desarrolló Degas: A New Vision junto con la National Gallery of Victoria, en Melbourne, Australia, donde se llevó a cabo el estreno mundial en junio de 2016. La muestra en Houston incluye la mayoría de los trabajos presentados en la NGV, así como préstamos adicionales únicos para el MFAH.
► Admisión a la exhibición
Los boletos comprados vía Internet o en el Museo son válidos para cualquier día y cualquier hora, durante el horario regular del Museo. Los boletos para la exhibición incluyen los costos de la admisión general y la admisión de Emperors' Treasures: Chinese Art from the National Palace Museum, Taipei.
| | |
| --- | --- |
| Miembros del MFAH | Gratis |
| Adultos (19 años en adelante) | $23 |
| Adultos mayores de 65 años (se debe presentar identificación) y militares (con identificación) | $18 |
| Estudiantes universitarios (19 años en adelante, con identificación), jóvenes (13 a 18 años de edad) | $18 |
| Niños (hasta los 12 años) | Gratis |
Esta exposición es organizada por el Museo de Bellas Artes, Houston (MFAH); la Galería Nacional de Victoria, Melbourne y Exhibiciones de Arte de Australia. Esta exposición es financiada por una indemnización del Consejo Federal para las Artes y las Humanidades.
Esta exhibición es posible, en parte, por una subvención de la Texas Commission on the Arts.
El principal patrocinio corporativo es provisto por:
Kinder Foundation
The Hamill Foundation
Fondos principales de seguros provistos por:



Generosos fondos provistos por:
​Anchorage Foundation of Texas
Mr. and Mrs. Meredith J. Long
River Oaks District
CHRISTIE'S
National Endowment for the Arts
Norton Rose Fulbright
Carol and Michael Linn
Scaler Foundation, Inc.
Ann G. Trammell
Socios promocionales oficiales: