Caroline Wiess Law Building Films Week of Wednesday, August 17, 2022-Tuesday, August 23, 2022
---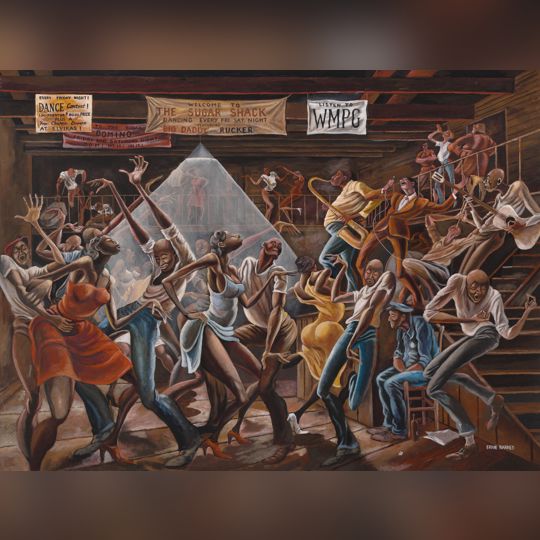 The iconic painting The Sugar Shack, by American artist Ernie Barnes, is on loan to the MFAH and on view in the Kinder Building, the Museum's home for modern and contemporary art.
02

Oct
Sun / 2022
A brother and sister flee Guatemala on a perilous journey to the United States after their family is killed in a government massacre. Directed by Gregory Nava (Selena).
07

Oct
Fri / 2022
A moving, unpredictable drama about woman on the run from her family, Hold Me Tight keeps you guessing until the final moments.