Caroline Wiess Law Building Films Week of Monday, December 6, 2021-Sunday, December 12, 2021
---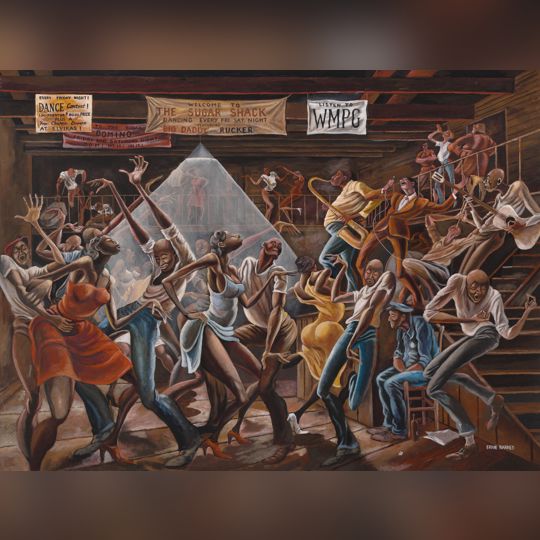 The iconic painting The Sugar Shack, by American artist Ernie Barnes, is on loan to the MFAH and on view in the Kinder Building, the Museum's home for modern and contemporary art.
09

Jul
Sat / 2022
James Dean, Rock Hudson, and Elizabeth Taylor star in the sprawling epic about a wealthy Texas ranching family.
10

Jul
Sun / 2022
Black comedy about a self-absorbed man (Walter Matthau) who squanders his inheritance and targets an awkward heiress (Elaine May).