Virtual "Dance Salad Festival" Choreographers' Forum
---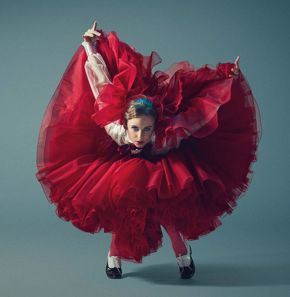 The Museum's annual "Dance Salad Festival" Choreographers' Forum goes virtual! Enjoy performance highlights from 25 years of the festival, featuring dance from around the world. Among the choreographers included are Sidi Larbi Cherkaoui, David Dawson, Jirí Kylián, and Daniel Proietto. Nancy Henderek, the festival's founder and director, offers commentary.
Live via Zoom
Wednesday, March 31, 7 p.m. Central Time
About the Festival
Founded 25 years ago, "Dance Salad" is a curated experience that can be compared to a museum exhibition. The festival places modern and contemporary dance performances by companies all over the world side by side in the same program, just as an exhibition displays works of art together based on a common theme. In both cases, the dialogue sparked by the viewing encounter heightens the audience's appreciation and enjoyment of each artist's creative vision.
---
Virtual Learning & Interpretation programs are generously underwritten by the Jerold B. Katz Foundation.