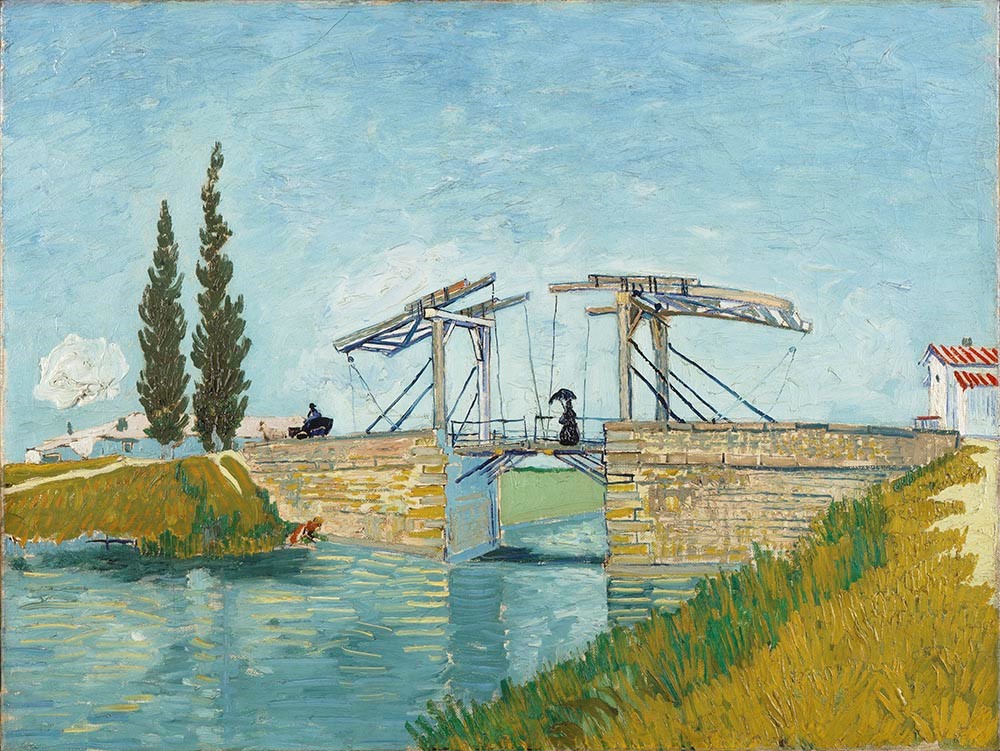 Presented by Louis van Tilborgh, senior researcher, Van Gogh Museum, Amsterdam; and professor of art history, University of Amsterdam, in conjunction with the exhibition Vincent van Gogh: His Life in Art
Although Vincent van Gogh never traveled to Japan, one cannot understand Van Gogh without understanding how Japanese art arrived in Paris in the middle of the 19th century, and the profound impact it had on artists like Edgar Degas, Claude Monet, and—above all—Van Gogh.
During his time in Paris (1886–88), Van Gogh became fascinated by ukiyo-e, or 19th-century Japanese color woodcuts, and he began to collect them on a large scale. What Van Gogh so admired about these colorful prints was their unconventional composition, their large planes in bright colors, and their intense focus on details in nature.
Van Gogh swiftly came to identify Japanese art as a benchmark for his work, as seen in the letters he wrote from Arles, where he moved in early 1888 with the idea that the South of France was "the equivalent of Japan." This lecture, based on the 2018 exhibition Van Gogh & Japan at the Van Gogh Museum, explores how Van Gogh learned to look "with a more Japanese eye" to bend Japanese influences to his artistic vision, and to define himself as a modern artist with clear Asian precursors.
Related Event
Gallery Concert "Eastern Influences on European Composers" at 5:15 p.m.
Drop in! This lecture is free. Seating is available on a first-come, first-served basis.