Studio Saturday at Rienzi
Saturday, May 16, 2020: –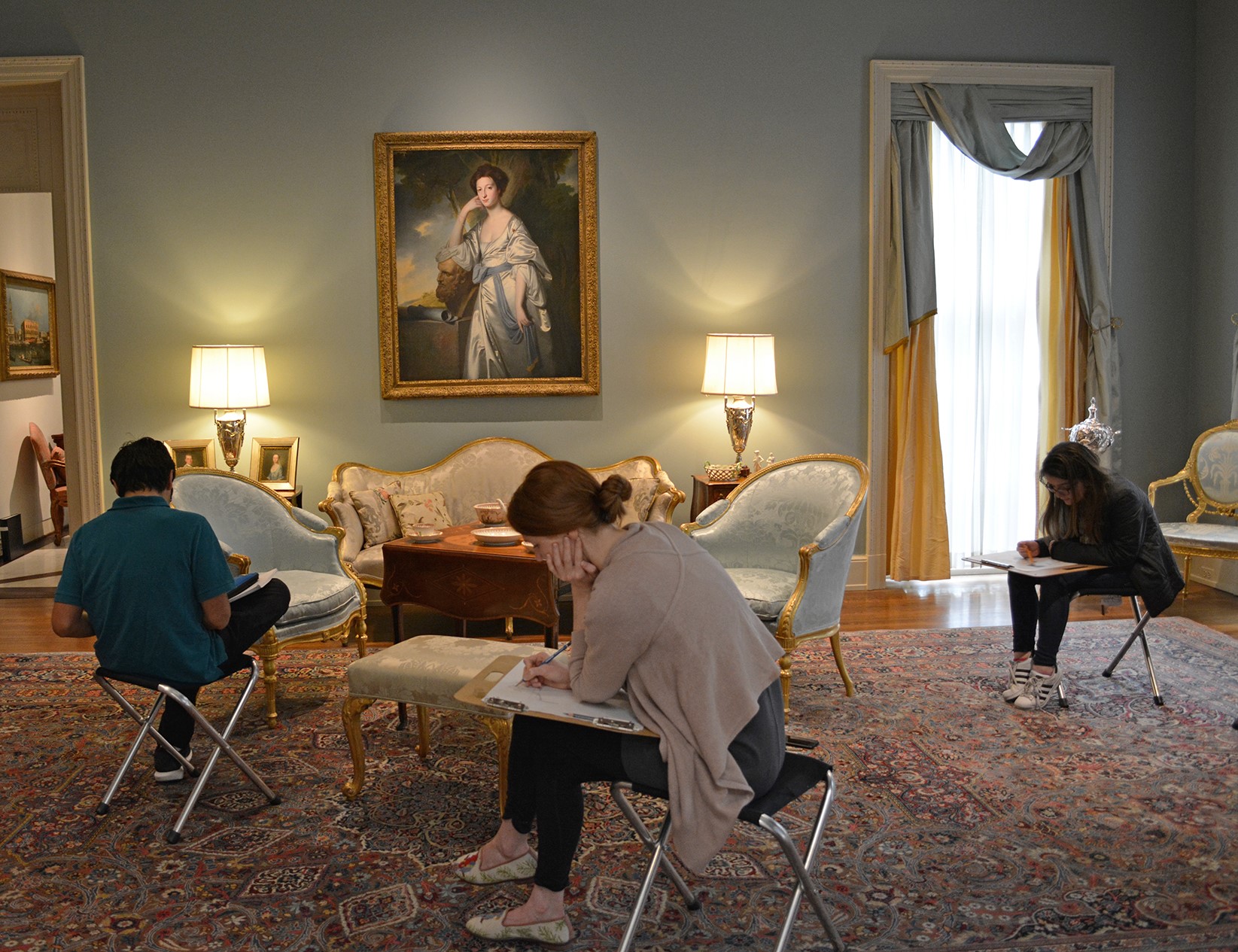 May Topic
"Fashion Design"
Special guest: designer Anastasia Iafrate, Houston Community College
Explore the fashions depicted in Rienzi's portraits, and learn how to draw a croquis sketch (rough sketch) to create fashion designs. Check out the Rienzi exhibition Hats Off: Halston Hats from the Masterson Collection for inspiration, and draw your very own hat design.
About Studio Saturday
Enjoy Rienzi's galleries and gardens while you learn art fundamentals! Try your hand at drawing, composition, watercolor, and more. Discover new techniques to strengthen your skills. Studio Saturday features a different topic every time, and supplies are included. All ages and skill levels are welcome.
This event is free with Rienzi admission. Reservations are encouraged: rienzi@mfah.org or 713.639.7800.