Spring Break at Bayou Bend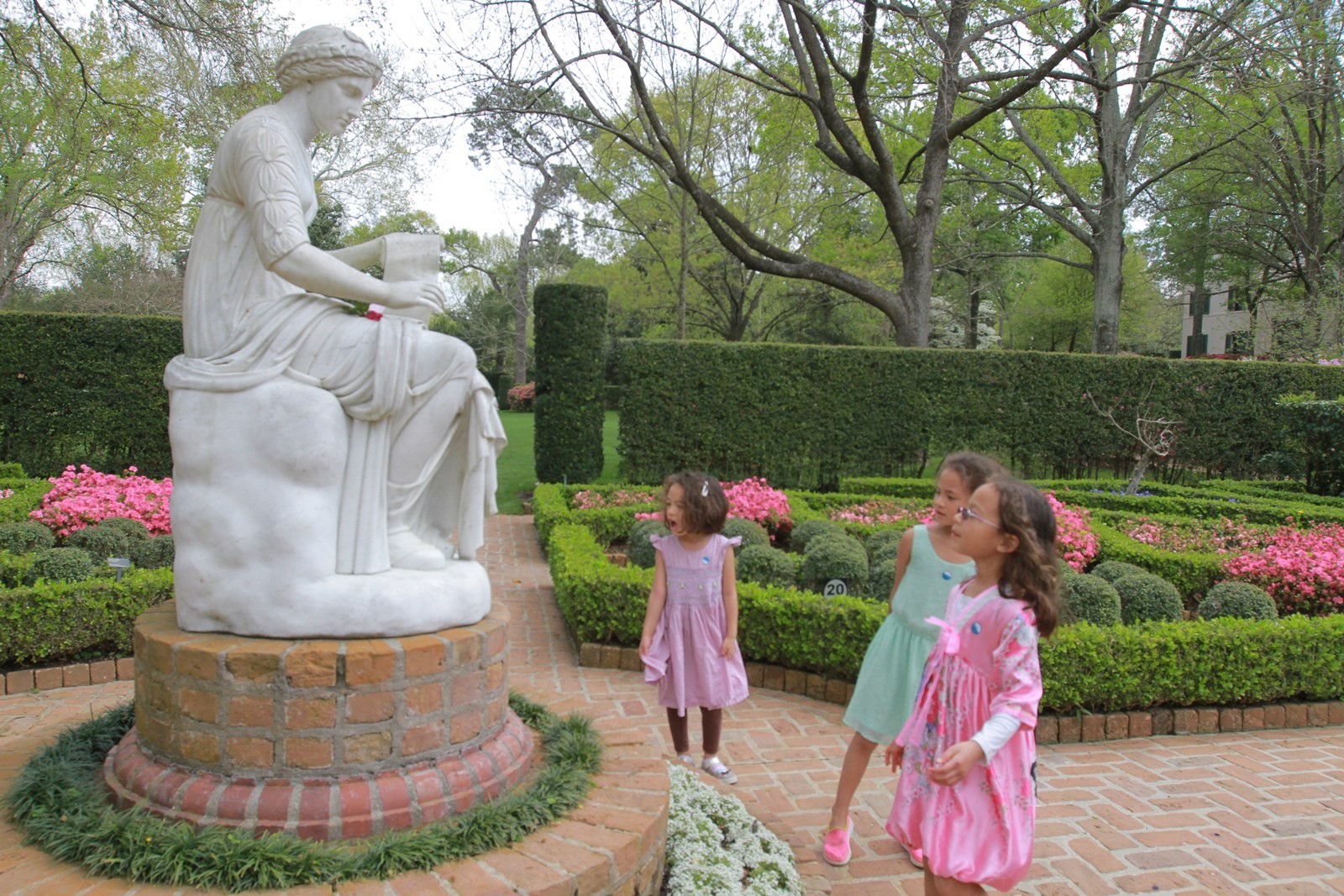 Free admission for kids! Adults may purchase advance tickets online.

Visit Bayou Bend Collection and Gardens during Spring Break! Enjoy a wide range of child-friendly activities in the gardens, the mansion, and the Lora Jean Kilroy Visitor Center.
Daily Activities
• Focus on the Flowers (10 a.m.–4 p.m.) A bingo-style, self-guided activity sheet gives children a game to play as they look at and appreciate the blooming flowers. Recommended for ages 6 to 12.
• Self-Guided Garden Tours (10 a.m.–4 p.m.) Discover the blooming flowers and natural beauty of Bayou Bend during springtime. Recommended for all ages.
• First-Floor Open House Tours (10 a.m.–4 p.m.) Recommended for all ages.
• Nature Inside & Out (10 a.m.–4 p.m.) This interactive house activity reveals ways that nature can influence art and design. Recommended for ages 6 to 12.
• Arts & Crafts (11 a.m.–4 p.m.) Take part in family art activities in the gardens inspired by Bayou Bend's native trees and Texas art collection. Recommended for ages 3 & up.
• Animals of the Bayou Puppet Play Zone (11 a.m. –4 p.m.) Explore your imagination in the puppet play area, featuring birds, reptiles, insects, and mammals that can be found around the gardens of Bayou Bend. Recommended for ages 2 to 8.
• Colonial Campsite (1–4 p.m.) Have some old-fashioned fun in the gardens with Bayou Bend's collection of reproduction toys, like jump rope, Jacob's ladder, and cat's cradle—or try out colonial chores, including laundry and food preparation. Recommended for ages 3 to 8.
These activities are included with Bayou Bend admission! Ages 17 & younger get in for free. Adult tickets are available online.