Spring Break at Bayou Bend 2019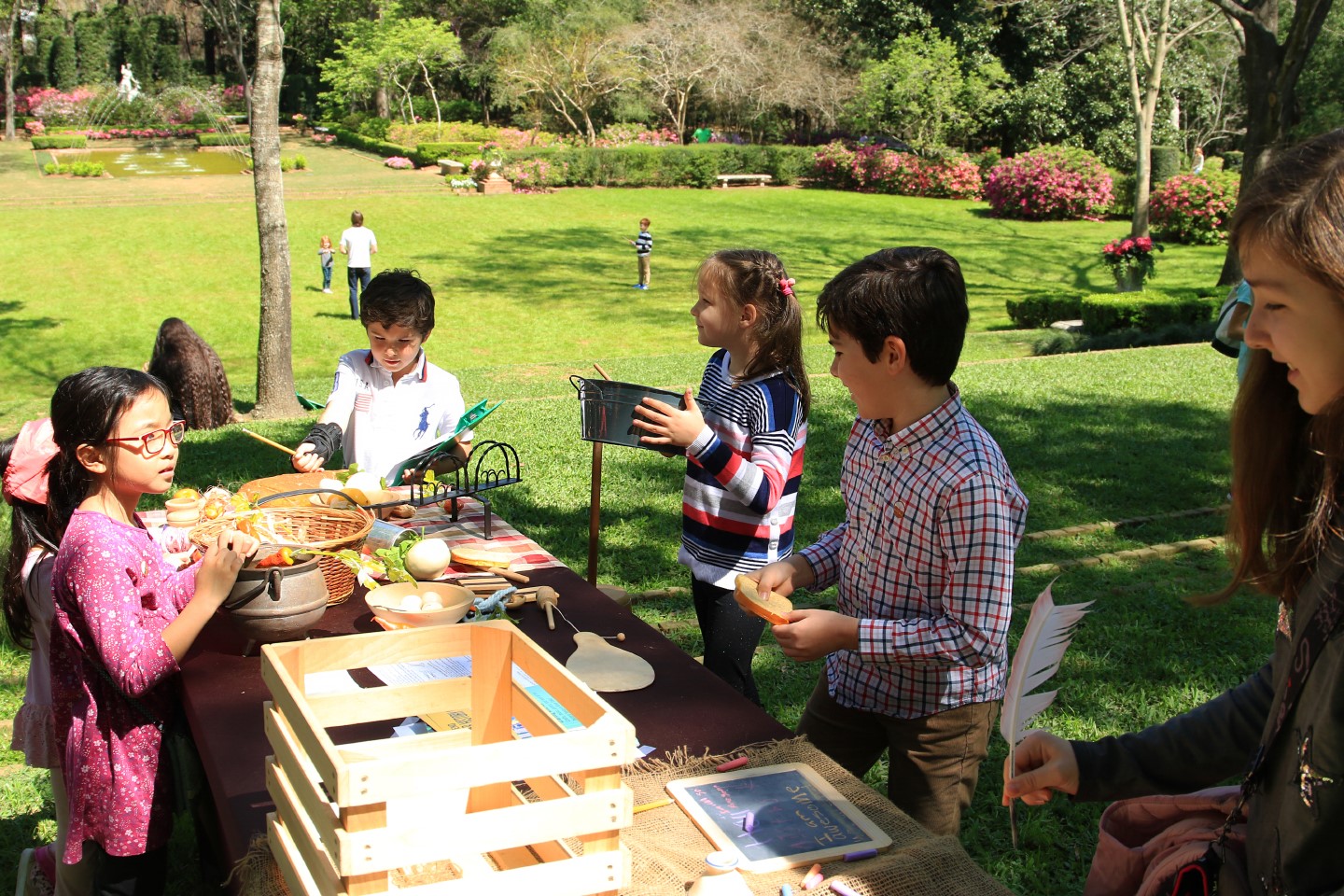 SPRING BREAK AT BAYOU BEND 2019
Visit Bayou Bend Collection and Gardens during Spring Break! Enjoy a wide range of child-friendly activities in the gardens, the mansion, and the Lora Jean Kilroy Visitor Center.
Be sure to pick up your passport when you arrive. It's filled with fun activities that illuminate the blooming flowers and budding trees in the gardens, as well as the collection of art and artifacts in the historic house.
Daily Activities for 2019
• Self-Guided Garden Tours (10 a.m.–4 p.m.) Discover the blooming flowers and natural beauty of Bayou Bend during springtime. Along the way, you'll find art-making activities, guest experts, and exploration stations related to history, nature, and springtime.
• First-Floor House Tours (10 a.m.–4 p.m.) Young visitors receive a special guide to the house with a focus on nature in art. Friendly folks are on hand in each room to answer questions.
• Historical Game Zone in the Diana Garden (11 a.m.–4 p.m.) Enjoy spring weather as you play popular outdoor games from early America, such as quoits, graces, jump rope, and shuttlecock.
• Art-Making: Colors of Nature (10 a.m.–4 p.m.) Stop by this station to color a sheet, found in your Spring Break passport, inspired by the blooms and creatures on the mansion's Dining Room wall coverings.
• Art-Making: Nature Rubbings (10 a.m.–4 p.m.) Make art using special rubbing plates and color pencils! Rubbing plates depict tree leaves, flowers, insects, and animal footprints that can be found in Bayou Bend's gardens.
• Puppet Play Zone (10 a.m.–4 p.m.) Bayou Bend is home to many different species of animals. Some, too shy for people to see, come out only after visitors have gone home. But at the Puppet Play Zone, you can get up close and personal with rabbits, butterflies, armadillos, owls & other critters.
• Colonial Campsite (10 a.m.–4 p.m.) Get hands-on with reproduction objects that help young minds imagine how daily life has changed from America's earliest days to the present. You can touch and handle examples of cookware, toys, writing instruments, clothing, and more.