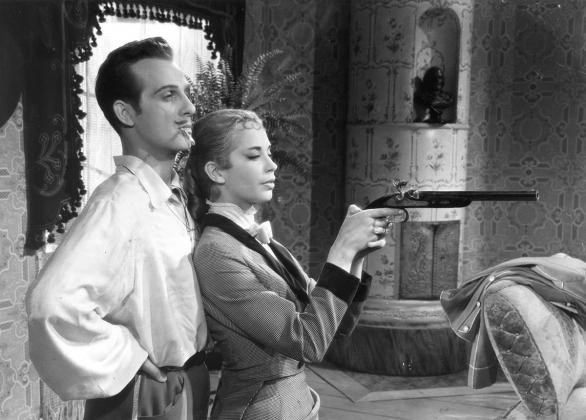 After 15 films that received mostly local acclaim, the 1955 comedy Smiles of a Summer Night at last ushered in an international audience for Ingmar Bergman. During a country weekend in turn-of-the-century Sweden, four men and four women attempt to navigate the laws of attraction. The women collude to force the men's hands in matters of the heart, exposing pretensions and insecurities along the way. Chock-full of flirtatious propositions and sharp witticisms delivered by Swedish screen legends such as Gunnar Björnstrand and Harriet Andersson, Smiles of a Summer Night is one of cinema's great erotic comedies.
Tickets for Smiles of a Summer Night (Sommarnattens leende)
Saturday, September 1, 2018 7 p.m.
Looking for Film Buff or Member tickets?
If you are a current Film Buff or Museum Member, please sign in to access your free and discounted tickets.