Bayou Bend Family Days
Bayou Bend Family Days welcome you for fun and learning during selected months, usually on the third Sunday.
Admission is free! Enjoy:
Station-guided house tours of the first floor
Access to Bayou Bend's remarkable historic gardens
Performances by fantastic musicians, puppeteers, dancers, storytellers, and more
Craft activities suited for young children
Educational themes related to aspects of Bayou Bend
Exhibitions, demonstrations, and workshops centered around the day's theme
The first-floor house tours are hosted by volunteers from Houston Junior Woman's Club.
Education programs at Bayou Bend receive generous funding from Occidental Petroleum Corporation; Mr. William J. Hill; Houston Junior Woman's Club; Susie and Mel Glasscock; Susan Vaughan Foundation; The Americana Foundation; Frost Bank; Mrs. Nancy Glanville Jewell; Mrs. Denise D. Monteleone; The Powell Foundation; and Pat and Dee Osborne.
The education programs also receive endowment income from funds provided by Mr. and Mrs. A. L. Ballard and Mr. and Mrs. Charles W. Tate.
Past Events in This Series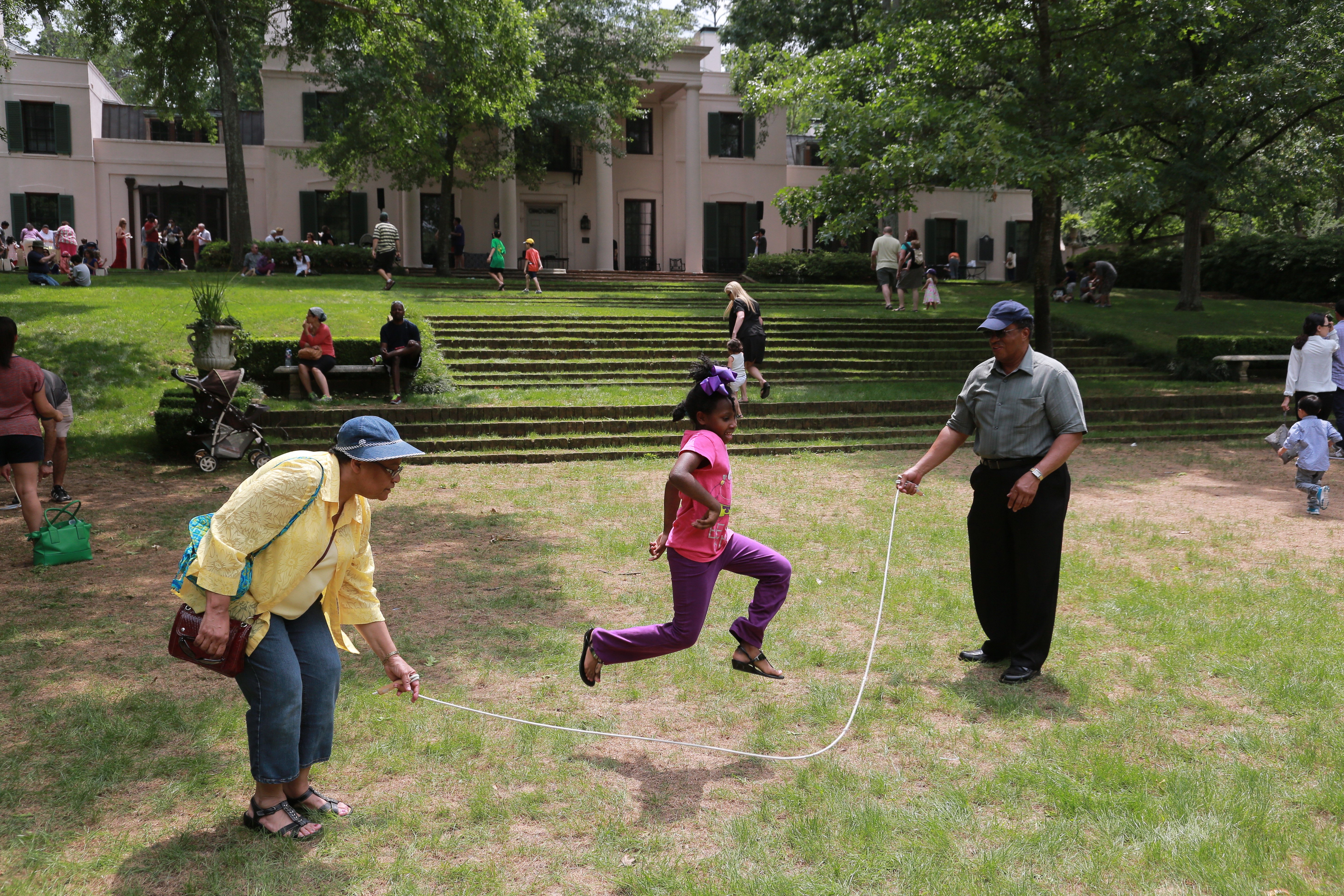 An amazing afternoon of free fun and entertainment awaits! Activities, music, craft workshops, demonstrations, performances, giveaways, and more abound throughout the gardens and the historic mansion.