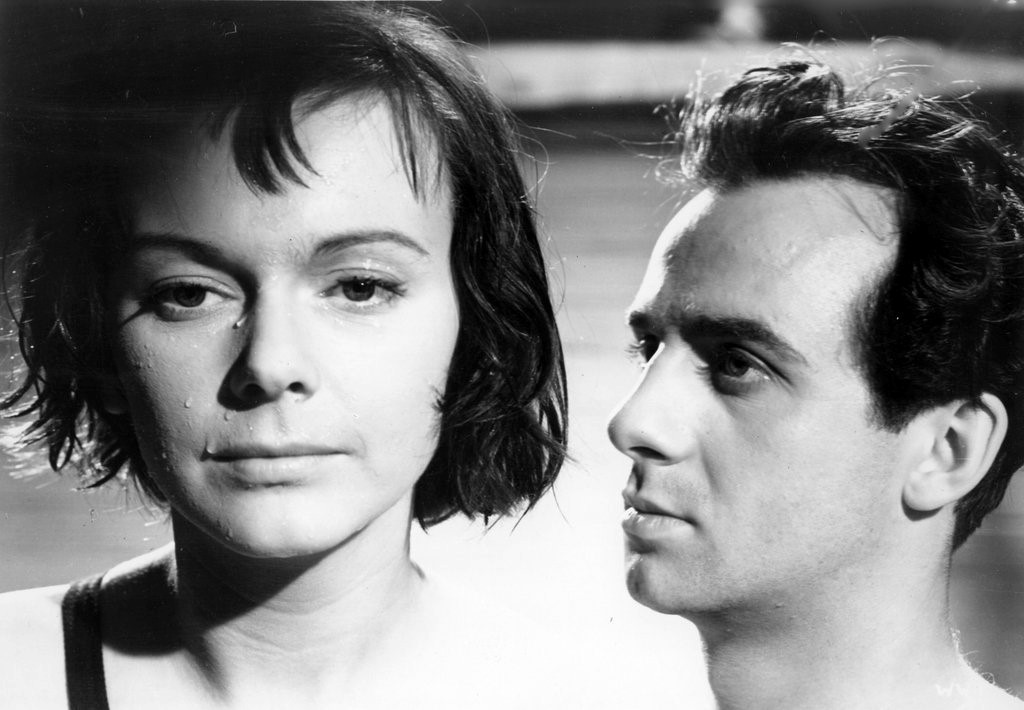 While at a summer house awaiting their husbands' return, three sisters-in-law recount stories from their respective marriages. Rakel (Anita Björk) tells of receiving a visit from a former lover (Jarl Kulle); Marta (Maj-Britt Nilsson), of agreeing to marry a painter (Birger Malmsten) only after having his child; and Karin (Eva Dahlbeck), of being stuck with her husband (Gunnar Björnstrand) in an elevator, where they talk intimately for the first time in years.
Driven by dexterous flashbacks, the engaging Secrets of Women is a veritable seedbed of perennial Bergman themes, ranging from aspiring young love to the fear of loneliness, with the finale a masterpiece of chamber comedy.
"[Secrets of Women] wasn't really intended to be experimental in any way. It was meant to be a commercial success. But it contains another, more heavily disguised experiment. And that's the little bit with Maj-Britt Nilsson and Birger Malmsten. It has almost no dialogue, only some 50 lines. This really was an experiment, an attempt on my part to tell a story in pictures. An attempt I didn't repeat until The Silence, where there's very little dialogue. But it was a secret experiment, too—we didn't dare tell anyone we were experimenting." —Ingmar Bergman
"The drama takes precedence over comedy, but the wry tone makes this one of the smoothest and most accessible films from the early stages of Bergman's career." —Film4
• Watch a trailer for the traveling Ingmar Bergman retrospective.