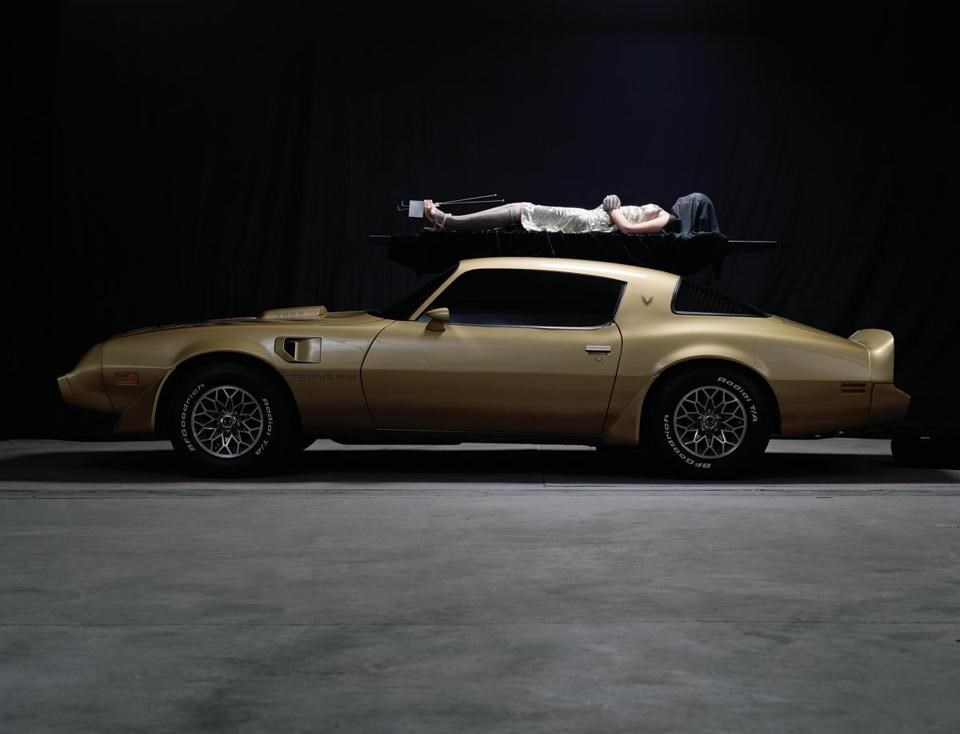 Mature Audiences Only
Act I: 115 min. | Act II: 108 min. | Act III: 96 min.
► Ticket packages for all three parts are $24 and only available for purchase at MFAH admissions desks, during Museum hours. MFAH members, seniors (65+), and students with ID receive a $6 discount.
In collaboration with composer Jonathan Bepler, renowned artist Matthew Barney (whose The Cremaster Cycle screened at the museum in 2003) combines traditional modes of narrative cinema with filmed elements of performance, sculpture, and opera inspired by Norman Mailer's novel Ancient Evenings, a hypersexual story of Egyptian gods and the seven stages of reincarnation, alongside the rise and fall of the American car industry. The film's central scene is an abstraction of Mailer's wake, set in a replica of the late author's apartment in Brooklyn Heights and featuring Maggie Gyllenhaal, Paul Giamatti, Elaine Stritch, Ellen Burstyn, Joan La Barbara, Deborah Harry, Jonas Mekas, and others. Alluring and intense, this epic, multidimensional experience is a sprawling allegory of death and rebirth within the contemporary American landscape.

Read CAMH director Bill Arning's take on anticipating this film.
Act I Friday, September 16, 7 p.m.
Act II Saturday, September 17, 6 p.m.
Act III Saturday, September 17, 8:10 p.m.
Act I Sunday, September 18, 2 p.m.
Act II Sunday, September 18, 4 p.m.
Act III Sunday, September 18, 6:10 p.m.