Picasso and His Muses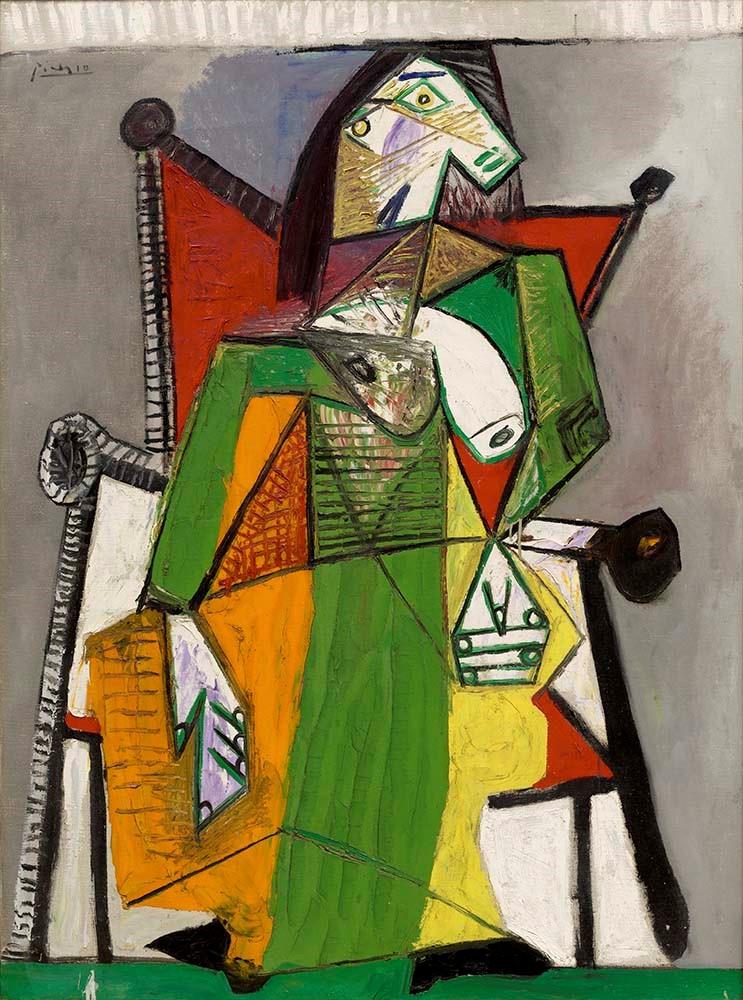 Presented by Ann Dumas, consulting curator, European art, MFAH; and curator, Royal Academy of Arts, London
The exhibition Monet to Picasso: A Very Private Collection features three magnificent portraits of women created by Pablo Picasso: one of Olga Khokhlova from 1920, a second of Dora Maar from 1941, and a third of Jacqueline Roque from 1955. This talk explores the connections between the women who inspired Picasso's paintings and looks at key turning points in the development of his style. Find out more about:
• Fernande Olivier in Picasso's Rose Period and Cubism
• Olga Khokhlova in Picasso's Neoclassical style
• Marie-Thérèse in Picasso's highly sensual style of the 1930s, Surrealism, and "model in the studio" and "minotaur" themes
• Dora Maar and The Weeping Woman, Guernica, and World War II
• Jacqueline Roque, the subject of many portraits and great prints of Picasso's final years
Tickets
• $10 ($5 MFAH members)
Reserve your seat in advance! Get tickets below.
Tickets to the exhibition are available separately.