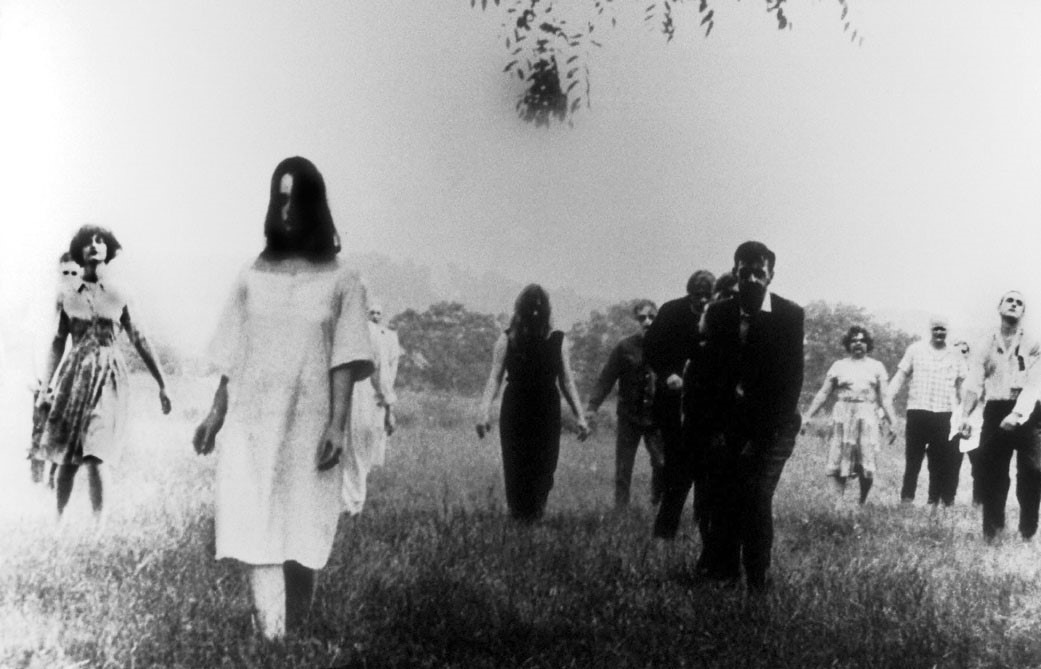 This film contains violence. Viewer discretion is advised.
George Romero's (1939–2017) first feature remains a landmark of the modern horror film, and gained a huge cult following. A gory, creepy, spine-chilling zombie movie, Night of the Living Dead is sprinkled with social satire and features the craftsmanship of makeup artist Tom Savini.
"Shot outside of Pittsburgh at a fraction of the cost of a Hollywood feature by a band of filmmakers determined to make their mark, Romero's masterpiece is one of the great stories of independent cinema: an ultra low-budget midnight hit turned box-office smash that became one of the most influential films of all time. A deceptively simple tale of a group of strangers trapped in a farmhouse who find themselves fending off a horde of flesh-eating ghouls newly arisen from their graves, Romero's claustrophobic vision of a late-1960s America (literally) tearing itself apart rewrote the rules of the horror genre, combined gruesome gore with acute social commentary, and quietly broke ground by casting a black actor (Duane Jones) in the lead role. Now, you can finally see this immaculately crafted film in glorious, monochrome shape, thanks to a new 4K restoration, scanned from the original camera negative and supervised by Romero himself. Romero's approach to horror genre has influenced such directors as Brian De Palma, John Carpenter, David Cronenberg, and Wes Craven." —comingsoon.net
"What we have now, for good or for bad, is exactly what I shot. This is closer than anything we've seen to the definitive version of the film. It's in the right format, 1.33:1, and that's never been seen before either." —George Romero
Watch the post-screening Q&A from New York's Museum of Modern Art screening of the restored classic.
► Parking update: A new underground parking garage, located at 5101 Montrose, is now open. Learn more about changes to visitor parking and plan ahead for your visit.