Mexican Muralism in the U.S. in the Early 1930s: The Social, the Real, and the Modern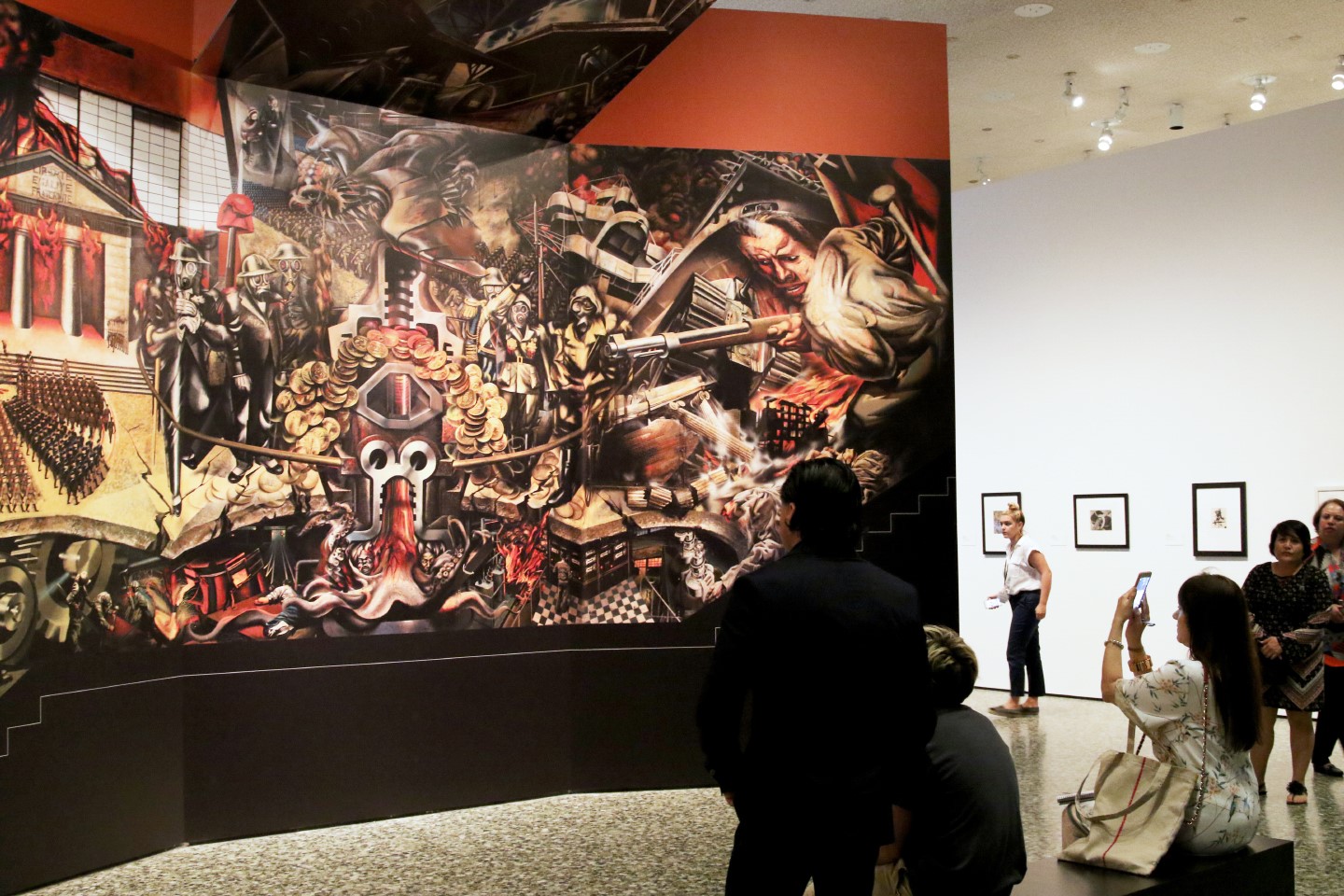 Presented by Anna Indych-López, associate professor of 20th-century Latin American art at the City College and the Graduate Center of the City University of New York
In the 1920s and 1930s, U.S. audiences became widely interested in Mexico, as both an ancient wellspring of culture and a source of innovative artistic developments. Museums in the United States organized significant exhibitions devoted to Mexican art; universities and other institutions awarded mural commissions to Mexican painters; and observers of all kinds lauded modern Mexican artists for their social consciousness.
The development of a strong support network and market for their art drew prominent Mexican painters north, where they produced remarkable work replete with the imagery of both countries. Whereas in Mexico murals in grand public buildings tackled pre-Hispanic cultures, colonial histories, popular traditions, representations of laboring campesinos, dark-skinned mestizos, and revolutionaries, the U.S. commissions offered the opportunity to experiment with new subjects and formats, allowing these artists to further probe the range of realisms produced by their socially engaged Modernist style.
In this talk held in conjunction with the exhibition Paint the Revolution: Mexican Modernism, 1910–1950, Anna Indych-López explores how these vanguard painters placed Mexican muralism at the heart of international modern art in the 1930s.
Tickets
• $5 for Members
• $10 Nonmembers
Secure your seat in advance! Get tickets below, or stop by any MFAH admissions desk.
► Parking update: A new underground parking garage, located at 5101 Montrose, is now open. Learn more about changes to visitor parking and plan ahead for your visit.