Mending: Craft and Community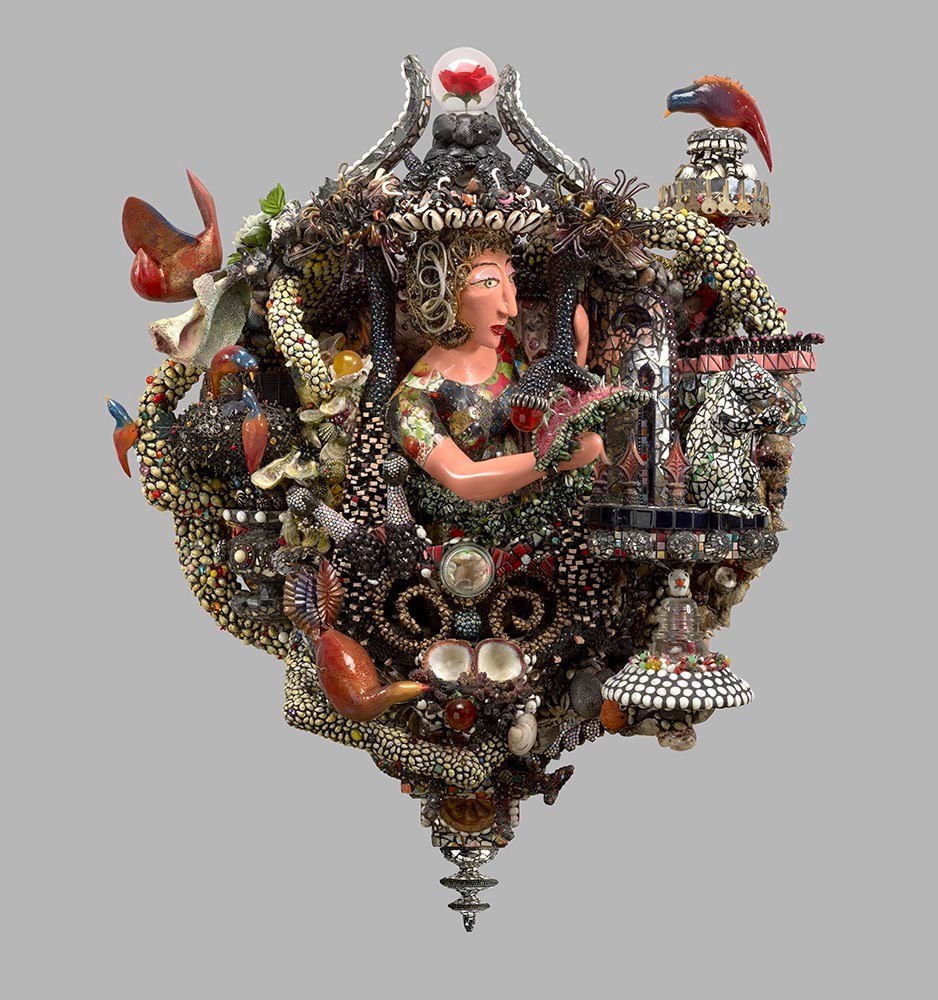 Mending: Craft and Community showcases mending as an act of transformation by artists working in a wide range of craft-based materials. Objects drawn from the MFAH collection offer both formal and metaphorical examples of mending created in the past four decades, revealing techniques and personal stories in works that weave together narratives of race, gender, and sexual orientation.
Highlights include Mend, a large fiber work by Tanya Aguiñiga that reflects motherhood and community among women; Jaydan Moore's eight-foot-long Platter #4, made of cut apart and reassembled serving trays; and Joyce Scott's "Danger Done" Neckpiece, which comments on stereotypes of black identity.
This 45-minute, docent-led tour explores the exhibition and encourages visitors to discuss the artwork together.
Drop in! Gallery tours are free with Museum admission. On Thursdays, Museum admission is free, courtesy of Shell Oil Company.