Members Preview Lecture "Norman Rockwell: American Freedom"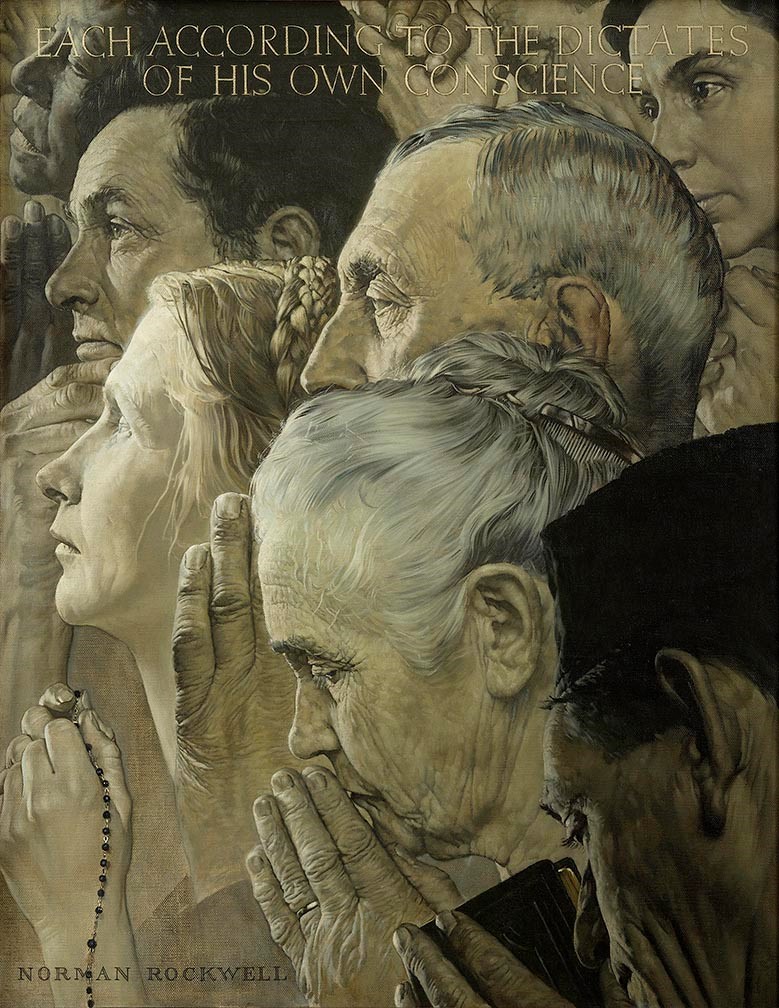 Presented by Kaylin Haverstock Weber, associate curator and Jeanie Kilroy Wilson Curator of American Painting and Sculpture
Norman Rockwell: American Freedom is the first comprehensive exhibition devoted to Norman Rockwell's iconic depictions of the Four Freedoms outlined by Franklin Delano Roosevelt: Freedom of Speech, Freedom of Worship, Freedom from Fear, and Freedom from Want.
This talk provides an overview of the exhibition, exploring how Rockwell's 1943 paintings became some of the most indelible images in the history of American art and inspired a contemporary response: the photographs in The Four Freedoms Reimagined, also on view.
Exclusive to MFAH members. Not a member? Join today!
Admission is available on a first-come, first-served basis. Doors open 15 minutes prior to the lecture. As a courtesy to all guests, there is no late or saved seating. Five minutes before the lecture begins, empty seats are offered to waiting members.
Questions? Contact membership@mfah.org or call 713.639.7550.