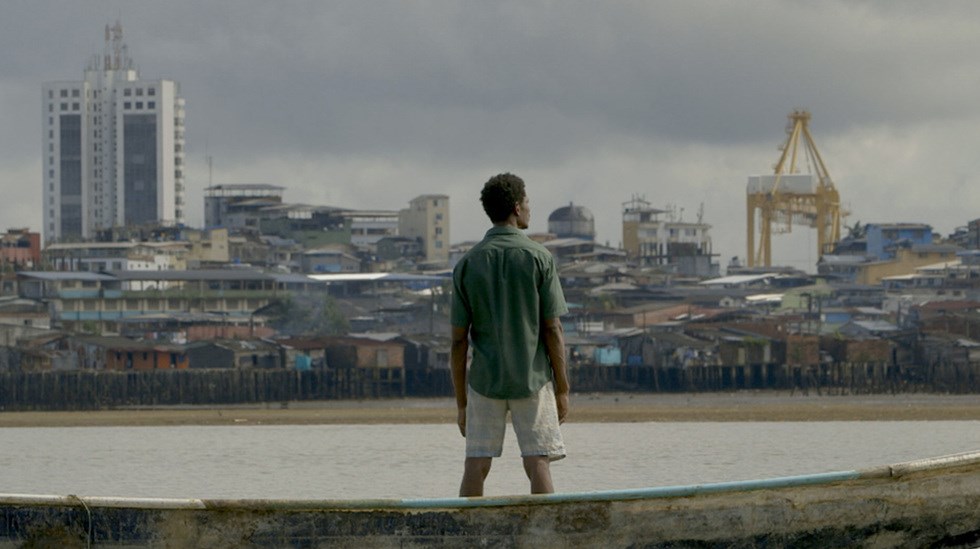 Introduced by producer Elena Greenlee
Manos sucias follows Jacobo (Jarlin Javier Martinez) and Delio (Cristian James Abvincula), estranged brothers who reunite on a lucrative drug run. Jacobo seems hardened beyond his years, in contrast to the cheerful and optimistic Delio. Both have reasons for taking this extreme risk: Jacobo wants to move to Bogotá, while Delio, from a fishing village with few opportunities, dreams of making it big as a rapper.

Over the course of this tense action-drama, the brothers quarrel, reminisce, face deadly scenarios, and recover the fraternal connection they once knew. Produced by Spike Lee, this Colombia-set debut feature from director Josef Wladyka tells a heartfelt and harrowing story of smugglers.
"A punchy, atmospheric drama… a rare combination of straight-up action and moral sensitivity. " - The Hollywood Reporter
"A fierce snapshot of reckless behavior" - Indiewire
Critics Pick - Village Voice
WINNER - Best New Narrative - Tribeca Film Festival
OFFICIAL SELECTION - AFI Film Festival
OFFICIAL SELECTION - San Francisco Film Festival
Born and raised in Brooklyn and fluent in Spanish and Portuguese, Elena Julia Greenlee is a narrative filmmaker dedicated to bridging cultures across the Americas. Her short documentary High Season about sexual tourism in Havana screened internationally. Elena worked with actors from the Academy Award-nominated City of God, developing a film school serving youth from Rio de Janeiro's favelas. She attended NYU's Tisch Graduate Film Program and received the Spike Lee Fellowship and the Clive Davis Award for Music in Film. Elena is developing her feature directorial debut Dark Forest, which was granted a development fund from the Alfred P. Sloan Foundation in 2013, and a San Francisco Film Society FilmHouse Residency and SFFS/KRF Filmmaking Grant for Screenwriting in 2014.