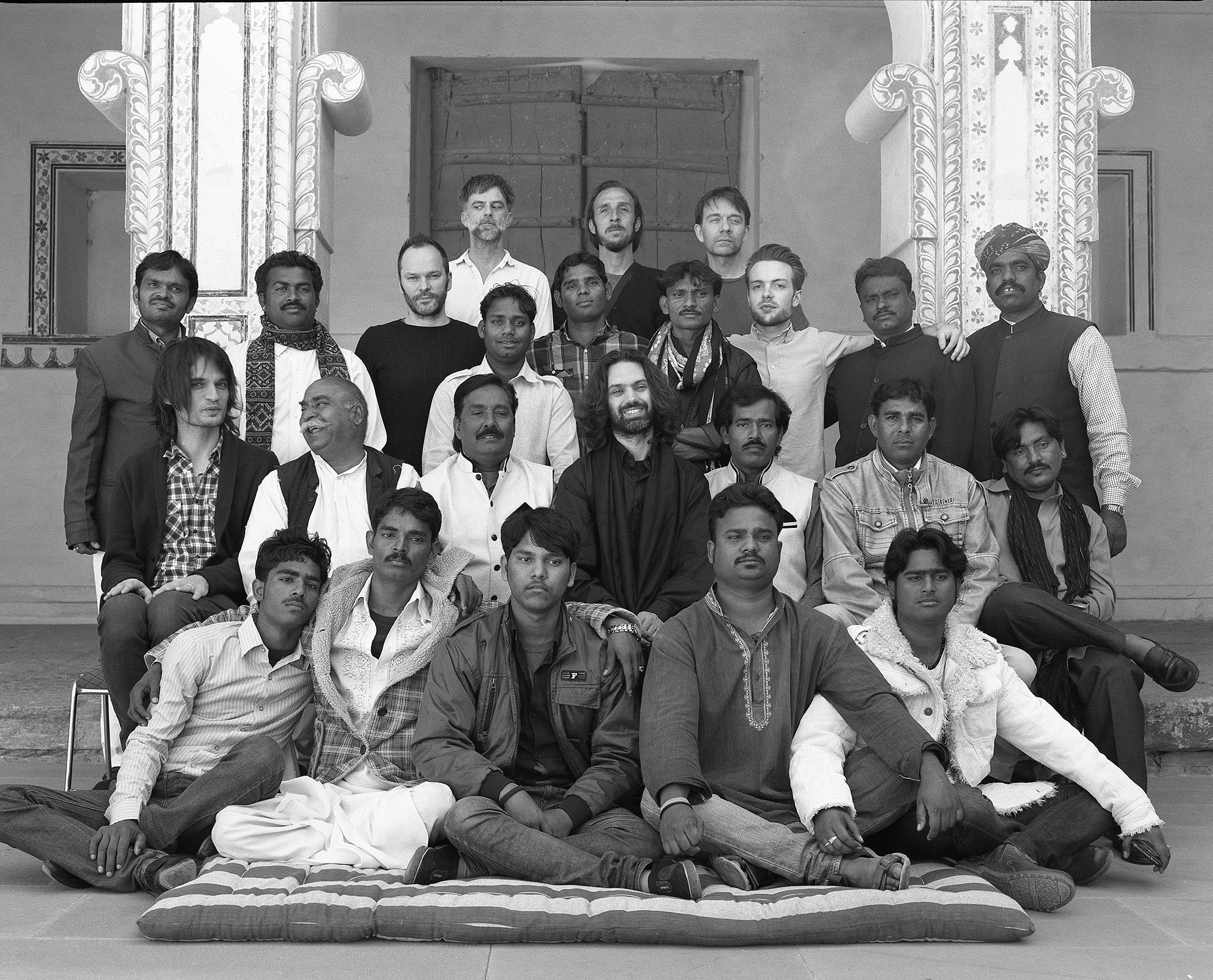 In 2015, Maharaja GajSingh II of Marwar-Jodhpur invited an extraordinary group of musicians to assemble a studio. Director Paul Thomas Anderson (Phantom Thread; There Will Be Blood) captured this joyous three-week collaboration—a cross-cultural, cross-religious meeting between the mystical Islam of Sufi, Qawwali, and Rajasthani Gypsy musicians, interwoven with devotional poetries. Israeli musician and poet Shye Ben Tzur composed the music.
The resulting music documentary, Junun, was shot on the grounds of the Mehrangarh Fort, whose museum's collections are featured in the MFAH exhibition Peacock in the Desert: The Royal Arts of Jodhpur, India.
Junun has been featured at film festivals including the New York Film Festival (2015); Rome (2015); Mumbai (2015); Rotterdam (2016); BEAT in Moscow (2016); Washington Jewish Film Festival (2016); BBC6 in Glasgow (2017); Belfast Film Festival (2017); Respect Festival in Czechoslovakia (2017); Istanbul Jazz Festival (2017); La Casa Encendida in Madrid (2017); and Les Rencontres du film d'art in France (2018). Film provided by the Ghoulardi Film Company.
Free with Museum admission. On Thursdays, Museum general admission is free, courtesy of Shell.