Sunday Family Zone + Studio "Stepping through Art: Exploring a Sculpture by Jesús Rafael Soto"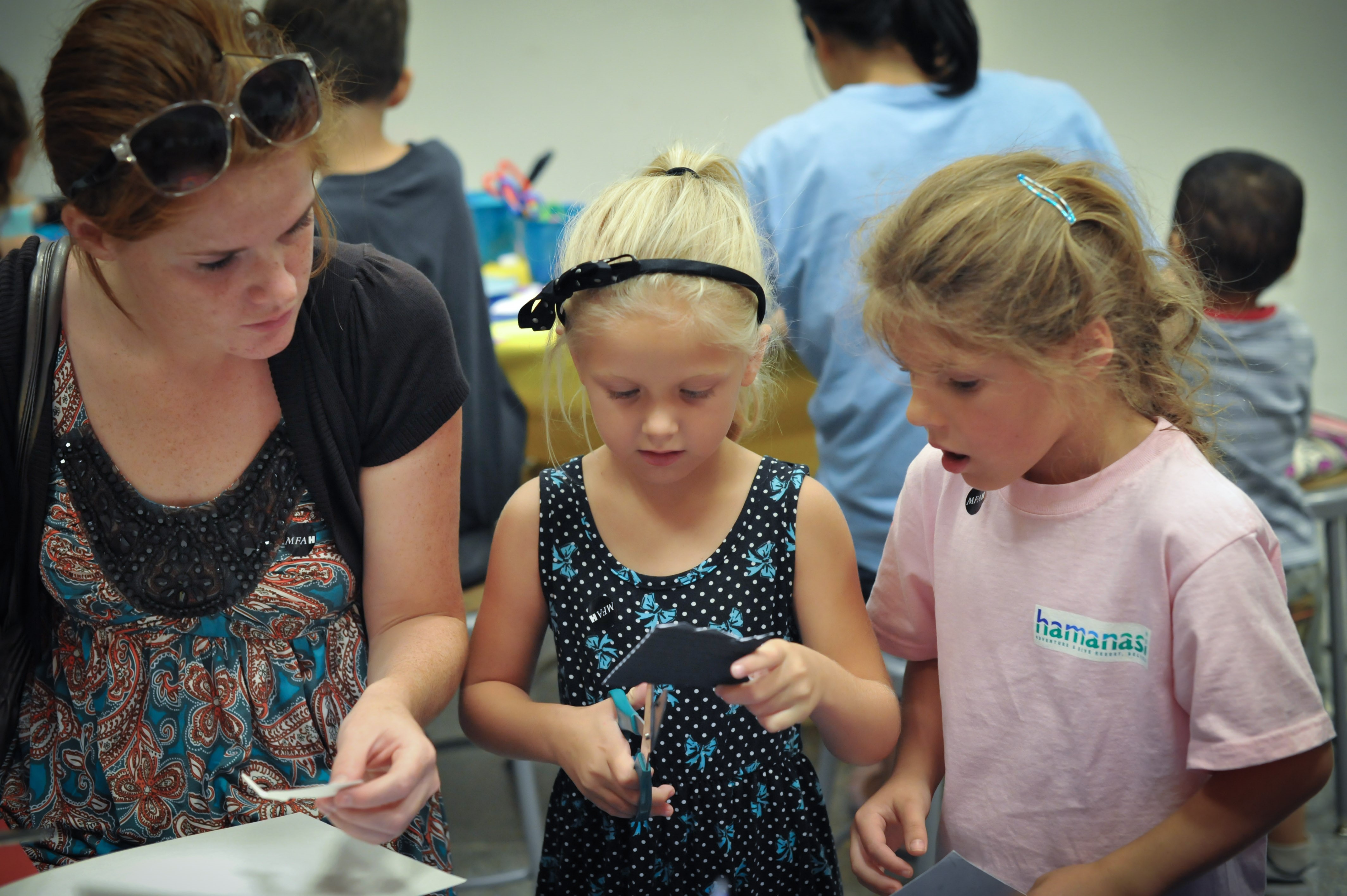 This June, step into Soto: The Houston Penetrable, an installation by Venezuelan artist Jesús Rafael Soto, and discover how this work of art feels, sounds, and smells. This is the one time you are asked to please touch the art!
Every Sunday, it's ArtTime—FamilyTime at the Museum. Look for signs in the main lobbies to tell you which gallery the Family Zone is located in that day. Spend time with the friendly family educators—sit on a pillow and read, sketch a work of art, and get involved in an investigation of a work of art. In the studio, create an art project inspired by original works of art on display in the Family Zone. This suite of programs includes:
Sunday Storytime Make connections between a storybook and a work of art in the galleries. Begins at 1:30 p.m.
Creation Station At this family-friendly workshop, a teaching artist encourages families to create art using materials or ideas similar to those used by the artist who created the featured work of art on display in the Family Zone.
Gallery Adventures Visit the Family Zone, where a Museum educator has looking games, books, and hands-on activities for families to use in the galleries.